It's the Christmas news that all Disney fans have been waiting for – yes, a Frozen sequel is "in the works".
The US actress and singer, who voiced Elsa in the 2013 animated hit, has sparked great excitement after hinting that she could be back for a second movie.
When asked about the upcoming Frozen musical as well as Frozen 2 rumours by The Telegraph, she replied: "They're all in the works."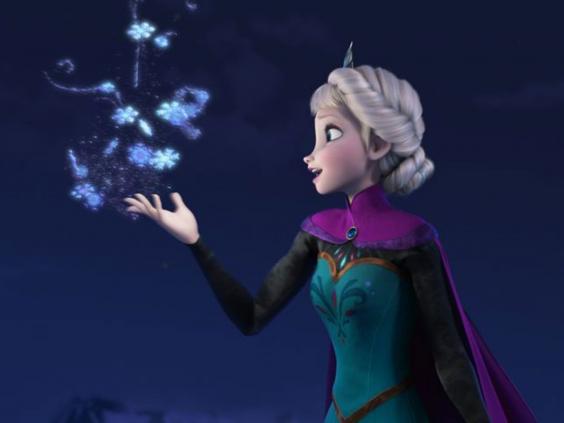 Menzel revealed that she has not signed up to join the stage show's cast and "doesn't know what will happen with that", but hopes to be a part of the next film.
"We'll see, I'm just going along for the ride," she said.
Last year, Frozen grossed a massive $1.2 billion at the global box office to become the highest-grossing animated film in history and the fifth biggest movie of all time.
Popular song "Let It Go", performed by Menzel in the film, won best original song at the 2014 Oscars with Frozen taking best animated feature film.
Who voiced your favourite Disney characters?
Who voiced your favourite Disney characters?
1/14 Zazu from The Lion King...

Poor Zazu has his work cut out looking after the lion cubs in The Lion King. But who voiced him?

2/14 ...Rowan Atkinson

Mr Bean actor Rowan Atkinson voiced Simba and Nala's hapless guardian Zazu in The Lion King

Rex Features

3/14 Belle from Beauty and the Beast...

She might have experienced Stockholm Syndrome and fallen in love with her captor but Belle from Beauty and the Beast is one of the most iconic Disney princesses. Who voiced her?

Walt Disney

4/14 ...Paige O'Hara

Broadway actress Paige O'Hara voiced the beautiful Belle in Beauty and the Beast

5/14 Mickey Mouse...

Steamboat Willie was the first animation featuring Mickey Mouse in 1928. But who voiced the iconic character?

Rex Features

6/14 ...Walt Disney himself

Walt Disney provided Mickey Mouse's high falsetto voice himself for nearly 20 years before Jimmy MacDonald took over in 1946

7/14 Rapunzel from Tangled...

Rapunzel's magical long hair caused her all sorts of problems in Tangled. But who was the real voice behind the character?

8/14 ...Mandy Moore

Singer, actress and fashion designer Mandy Moore voiced Rapunzel in Disney's 2010 hit Tangled

9/14 Hercules from Hercules...

Hercules and Meg in Disney's 1997 animated movie Hercules. Who voiced the god?

10/14 ...Tate Donovan

Tate Donovan who you might recognise from Argo and The OC played Disney god Hercules in the movie of the same name

11/14 Bolt from Bolt...

Bolt is the canine star of Disney's Bolt who believes his powers are real and embarks on a mission to save his co-star from a threat he also thinks is real. But who voiced him?

12/14 ...John Travolta

Grease and Saturday Night Fever star John Travolta played lovable Disney dog Bolt

Photo by Arthur Mola/Invision/AP

13/14 Scar from The Lion King...

He killed his own brother Mufasa and tried to take Pride Rock from baby Simba. But who voiced Scar?

IMDB

14/14 ...Jeremy Irons

Jeremy Irons voiced Simba's evil uncle Scar in The Lion King - arguably the most villainous Disney creation
A short film, Frozen Fever, is due for release in spring 2015 and will focus on Elsa's sister Anna's birthday. Reports suggest that cinema-goers may catch the film prior to screenings of Kenneth Branagh's live action Cinderella remake in March.
Producers confirmed in September that there were "no plans" for a feature-length big screen follow-up, but Menzel's latest comments appear to suggest a change of heart.
Reuse content