Michelle MacLaren has signed on to direct the upcoming DC Comics movie, Wonder Woman, starring Gal Gadot.
Best known for her Emmy-winning TV work on Breaking Bad, Game of Thrones and The Walking Dead, McLaren has been confirmed after weeks of rumours.
She will be the first female director of a mainstream comic book movie in a long time – Patty Jenkins came close to directing 2013's Thor: The Dark World but left to be replaced by Alan Taylor.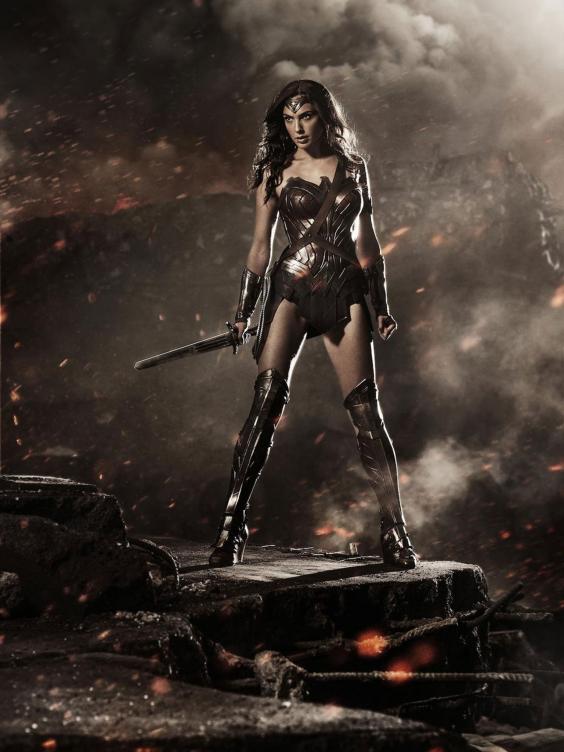 Lesli Linka Glatter and Jennifer Kent were also reportedly considered for the film, although bosses insisted that they were not "married to the idea of a female director".
However, industry insider The Hollywood Reporter reported "pressure from within to hire a woman for the job as the character has such a strong association with the notion of female empowerment".
Director Lexi Alexander said earlier this month that she would not go near the Wonder Womean film for fear of carrying the "f**king weight of gender equality for both characters and women directors".
Zack Snyder, Deborah Snyder and Charles Roven will be among the film's producers.
Marvel's best superheroes
Marvel's best superheroes
1/19 Black Widow

The Black Widow (Natasha Romanoff) played by Scarlett Johansson

AP

2/19 Spider Man

British actor Andrew Garfield as Spider-Man

PA

3/19 Captain America

Chris Evans in 'Captain America: The First Avenger'

Rex

4/19 Iron Man

Robert Downey Jr in Iron Man 3, who won favourite action movie star at the People's Choice Awards 2014

Iron Man 3

5/19 Wolverine

Hugh Jackman bears his claws and loses the plot in X-Men movie 'The Wolverine'

Twentieth Century Fox Film

6/19 Hulk

Edward Norton as Hulk in The Incredible Hulk

YouTube

7/19 Thor

Chris Hemsworth as Thor. Recently Marvel revealed its plans to make the hammer-wielding Norse superhero Thor a woman

Rex Features

8/19 Hank

Nicholas Hoult as Kan in 'X-Men: Days of Future Past'

AP

9/19 Raven Darkhölme

Jennifer Lawrence as Raven Darkhölme in X-Men: Days of Future Past

10/19 Hawkeye

Jeremy Renner as Hawkeye in 'Avengers Assemble'

Marvel

11/19 Winter Soldier

Sebastian Stan as the villainous Winter Soldier in the 'Captain America sequel

Marvel

12/19 The Avengers

The Avenger's superheroes

Marvel

13/19 Cyclops

The optic blast hero has long been played by James Marsden

YouTube

14/19 Professor X

Patrick Stewart landed the role as Professor Charles Xavier in Bryan Singer's comic-book blockbuster X-Men

Rex Features

15/19 Rocket Raccoon

Bradley Cooper voices Rocket Raccoon in Guardians of the Galaxy

Marvel

16/19 Groot

Also known as the Monarch of Planet X, Groot is played by Fast and Furious star Vin Diesel in Guardians of the Galaxy

Marvel

17/19 Drax

Known as 'the destroyer', Drax is played by actor Dave Batista in Guardians of the Galaxy

YouTube

18/19 Gamora

A soldier and assassin played by Zoe Saldana in Guardians of the Galaxy

YouTube

19/19 Guardians of the Galaxy

Bill Mantlo's comic creation on screen in Guardians of the Galaxy

Marvel
A Wonder Woman movie has been in the works on and off for nearly two decades, with the last attached director, The Avengers' Joss Whedon, departing in 2007.
Gadot will debut her high profile role as the heroine in next year's Batman v Superman: Dawn of Justice before Wonder Woman hits cinemas on 23 June 2017.
Reuse content