Star Wars: The Force Awakens may have passed the Bechdel Test with flying colours, but it seems gender roles are alive and well off-screen on the Millennium Falcon, where Han Solo has had a kitchenette specially built as a wedding gift for his wife, Leia. What a guy!
The extension is seen in an official cross-sections guide to the movie's spacecraft, to be considered canon, with an oven, hobs and other kitchen appliances being captioned: "Crew quarters were reconfigured to include galley as wedding gift for Leia Organa."
After fans raged, the book's author Jason Fry offended an explanation on Tumblr:
"The idea wasn't that Princess Leia – General Organa, for Pete's sake – would obviously need a kitchen to potter around in, or feel the instinct to hang up her blaster and start cooking for her new husband and his Wookiee pal.
FULL-SIZE IMAGE HERE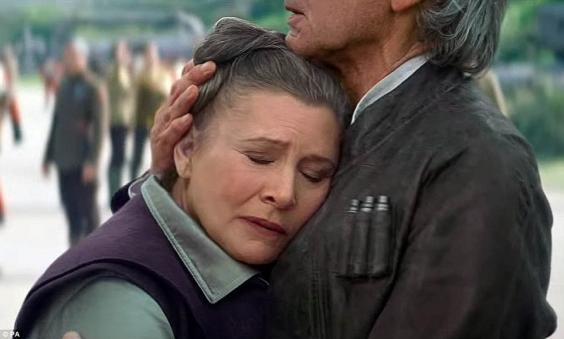 "That wasn't the idea at all. As I imagined it, the galley isn't there for Leia to cook in – it's there so someone else could use it to make something that Leia might want to eat.
"Leia's a military leader, so I don't see her as finicky. But she grew up as a member of the royal house of Alderaan and served in the Imperial Senate. Those months eating Corellian TV dinners and reheated Wookiee goulash on the Falcon had to rankle – and I imagined that later they'd become a humorous bone of contention between her and Han. Plus the Falcon is Han's home – as we all cheered to hear him tell Chewie back at Celebration."
I'm inclined to believe him but still, who did he imagine would be cooking there, Chewie? Han?! Han seems like a cheese sandwich and a Lilt kind of guy.
Maybe it wasn't their son that tore the couple apart after all, but this divisive kitchenette?
Reuse content