Alejandro Inarritu's Birdman must have been a little wounding for several Hollywood actors also trapped in superhero roles and destined never to be taken seriously, but long-serving X-Men actor Hugh Jackman put a curiously positive spin on its themes.
He told E!: "I said to my wife, 'The moral [of Birdman] that I should never stop playing Wolverine. I've got to find a way to keep playing him until I die.'
"I know that someday they'll recast the role with another actor. I'd be happy if the role was eventually recast. It would mean that it had become iconic."
I thought Birdman was about putting the past behind you and trying to contribute some good even if you fail, but no, apparently Keaton should have just kept playing Birdman until he stopped breathing!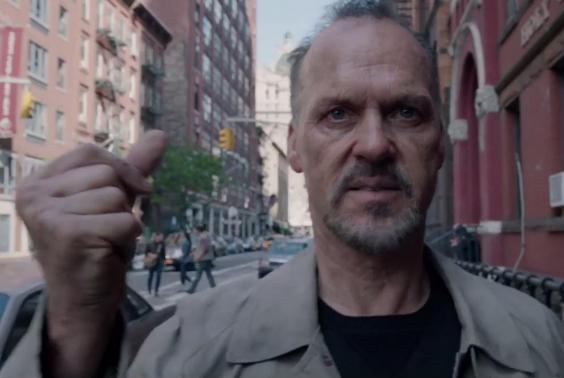 Jackman also said that he wants to improve with each Wolverine performance not with his acting by just getting more and more stacked.
"I always want to be in better shape than I was for the last one. I don't believe in stagnation. People say they try to maintain the status quo. But I believe the natural cycle means you're either advancing and getting closer to something or you're receding. Every time I play Wolverine I want to go further, physically and emotionally."
Keaton missed out on the Best Actor Oscar on Saturday night, and in this heart-breaking Vine can be seen putting his acceptance speech back in his pocket as winner Eddie Redmayne ascends the stage.
Reuse content