Jessica Chastain is wondering why on earth a Scarlett Johansson-led superhero movie has not hit cinema screens yet.
The Oscar-nominated actress, known for her feisty, respect-demanding roles in Zero Dark Thirty and The Debt, spoke out at the lack of major parts for women last week.
Chastain told The Wrap that she would like to see The Avengers' Johansson at the centre of a solo action film. 
"Where is the Scarlett Johansson superhero movie?" she asked. "I don't understand it, why is it taking so long for this? This woman clearly shows that people want to go see her in movies."
Chastain added that Johansson's recent thriller Lucy beat the Dwayne Johnson-led Hercules on its opening weekend, despite being made for a lot less. To date it has grossed $217 million worldwide on a $40 million budget.
"She shows that she kicks ass, she's a great actress," she said. "To me, it's a no brainer. You want to make money, put Scarlett Johansson in her own superhero movie!"
Johansson has been signed on to reprise her role of Russian heroine spy Black Widow in the next Avenger film, Age of Ultron, due out on 1 May 2015.
Marvel's best superheroes
Marvel's best superheroes
1/19 Black Widow

The Black Widow (Natasha Romanoff) played by Scarlett Johansson

AP

2/19 Spider Man

British actor Andrew Garfield as Spider-Man

PA

3/19 Captain America

Chris Evans in 'Captain America: The First Avenger'

Rex

4/19 Iron Man

Robert Downey Jr in Iron Man 3, who won favourite action movie star at the People's Choice Awards 2014

Iron Man 3

5/19 Wolverine

Hugh Jackman bears his claws and loses the plot in X-Men movie 'The Wolverine'

Twentieth Century Fox Film

6/19 Hulk

Edward Norton as Hulk in The Incredible Hulk

YouTube

7/19 Thor

Chris Hemsworth as Thor. Recently Marvel revealed its plans to make the hammer-wielding Norse superhero Thor a woman

Rex Features

8/19 Hank

Nicholas Hoult as Kan in 'X-Men: Days of Future Past'

AP

9/19 Raven Darkhölme

Jennifer Lawrence as Raven Darkhölme in X-Men: Days of Future Past

10/19 Hawkeye

Jeremy Renner as Hawkeye in 'Avengers Assemble'

Marvel

11/19 Winter Soldier

Sebastian Stan as the villainous Winter Soldier in the 'Captain America sequel

Marvel

12/19 The Avengers

The Avenger's superheroes

Marvel

13/19 Cyclops

The optic blast hero has long been played by James Marsden

YouTube

14/19 Professor X

Patrick Stewart landed the role as Professor Charles Xavier in Bryan Singer's comic-book blockbuster X-Men

Rex Features

15/19 Rocket Raccoon

Bradley Cooper voices Rocket Raccoon in Guardians of the Galaxy

Marvel

16/19 Groot

Also known as the Monarch of Planet X, Groot is played by Fast and Furious star Vin Diesel in Guardians of the Galaxy

Marvel

17/19 Drax

Known as 'the destroyer', Drax is played by actor Dave Batista in Guardians of the Galaxy

YouTube

18/19 Gamora

A soldier and assassin played by Zoe Saldana in Guardians of the Galaxy

YouTube

19/19 Guardians of the Galaxy

Bill Mantlo's comic creation on screen in Guardians of the Galaxy

Marvel
Kevin Feige, Marvel Studios president, has addressed demand for a Black Widow spin-off, saying that it "comes down to timing" and "being able to tell the right story".
"I hope we do it sooner rather than later," he told Comic Book Resources. "But we find ourselves in the very strange position of managing more franchises than most people have – which is a very, very good thing and we don't take it for granted, but it is challenging.
Hunger Games, Frozen, Divergent, you can go back to Kill Bill or Aliens...these are all female-led movies. It can certainly be done."
Marvel Comics announced in July that hammer-wielding superhero Thor will change gender and become a woman in a move to attract more female fans to the franchise.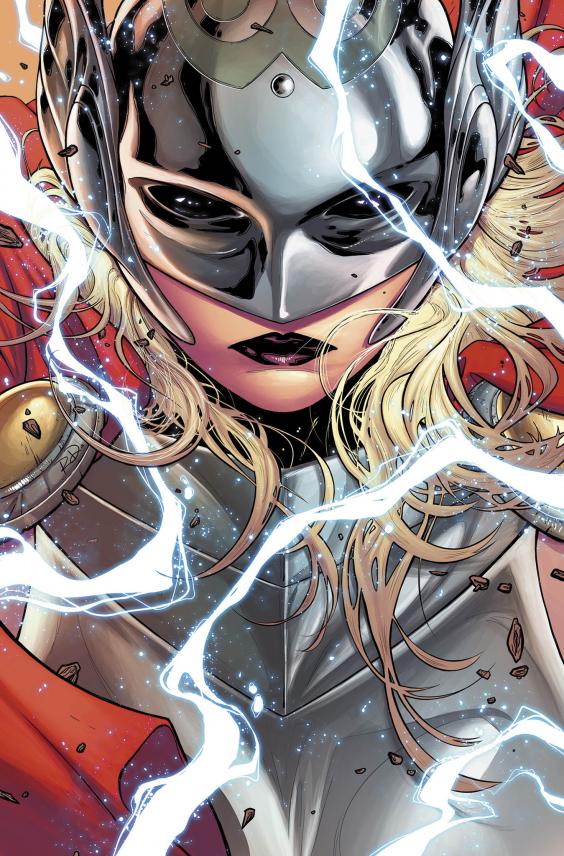 "This is not She-Thor. This is not Lady Thor. This is not Thorita. This is THOR. This is the THOR of the Marvel Universe. But it's unlike any Thor we've ever seen before," said series writer Jason Aaron.
Marvel and Sony are also believed to be in talks to make a Spider-Man spin-off with a female lead for 2017.
The subject of leading Hollywood women has been under much debate of late. Cate Blanchett drew upon the issue during her Best Actress acceptance speech at the 2013 Oscars, arguing that some people are still "foolishly clinging to the idea that female films with women at the centre are niche experiences".
"They are not," she said to cheers. "Audiences want to see them and, in fact, they earn money. The world is round, people."
Reuse content