Comic book fandom is a weird and wonderful thing. There are millions of people hugely instead in these stories, many of whom have spent hours engrossed in both the Marvel and DC universes, amongst others.
Hollywood have caught on and are pumping out superhero movie after movie, bringing these characters from cartoon panels to life. So what happened when one of these superfans met the real-world incarnation of the Avengers' arch nemesis Thanos AKA Josh Brolin? Well, they almost had a stroke.
"I walked into a comic book store in Albuquerque and I saw a guy who recognised me as Thanos, who basically had a minor stroke, and I was afraid because his reaction was so severe," he told Collider in an interview while promoting his latest film, Sicaro.
"More severe than I've ever seen any reaction to any actor or somebody recognisable, and I realised Thanos was his life. Thanos was his savior. The whole thing was his — it's like he woke up in the morning swallowed and ate these words in these comic books."
Upcoming Marvel films
Upcoming Marvel films
1/10 In 2019: Inhumans

12 July 2019

2/10 In 2019: Avengers: Infinity War Part 2

3 May 2019

Marvel

3/10 In 2018: Black Panther

6 July 2018

Marvel

4/10 In 2018: Avengers: Infinity War Part 1

4 May 2018

Marvel

5/10 In 2017: Thor: Ragnarok

3 November 2017

Marvel

6/10 In 2017: Untitled Spider-Man

28 July 2017

Marvel

7/10 In 2017: Guardians of the Galaxy 2

5 May 2017

Marvel

8/10 In 2016: Doctor Strange

4 November 2016

Marvel

9/10 In 2016: Captain America: Civil War

6 May 2016

Marvel

10/10 In 2015: Ant-Man

17 July 2015

Marvel
The Everest actor went on to say it was a huge responsibility taking on the role and he wanted to take great care while acting.
He continued: "It's the type of character where it's him against all of the Avengers, which is fantastic in itself, but doing it is a very different type of acting. So I was a little nervous in the beginning."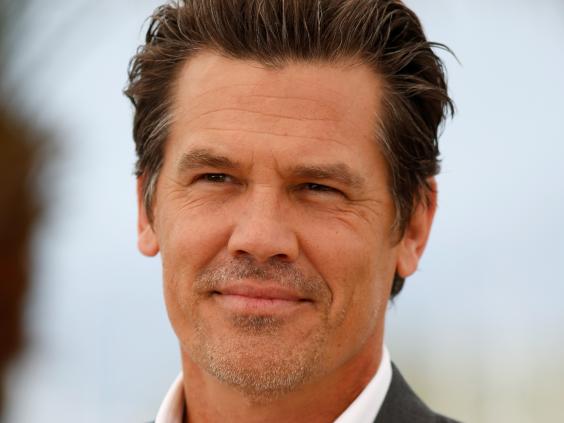 So far we've seen Brolin's Thanos appear in Guardians of the Galaxy, which also featured Sicaro co-star Benicio Del Toro, and both Avengers films (albeit in post credit scenes).
However, in the upcoming Marvel film Avengers: Infinity War, Brolin's character will play a much larger role, acting as the main villain.
Avengers: Infinity War — Part 1 arrives in cinemas 4 May 2018
Reuse content