Godzilla has unveiled a full 3-minute trailer, giving a clearer look at the kaiju and the destruction it wreaks upon New York City.
Scroll down for the video
Bryan Cranston's dialogue was stripped from the trailer and used as an audio teaser by Warner Bros yesterday, before  it dropped the trailer proper at 6pm GMT.
The video shows the path of destruction left in Godzilla's wake, including a badly gashed and armless Statue of Liberty and numerous skyscrapers chopped in half.
Cranston's scientist Joe Brody features more heavily than in previous clips, growing frustrated as his peers claim the destruction is all down to a natural disaster.
Aaron Taylor-Johnson, Juliette Binoche, Elizabeth Olsen, Ken Watanabe and Sally Hawkins are also among the cast of the disaster movie.
Hawkins previously said that working on the film was "mind-blowing", telling Digital Spy: "I didn't actually get to play with Godzilla much. He is quite big and scaly and frightening. I think I saw his eye once on green screen through a window.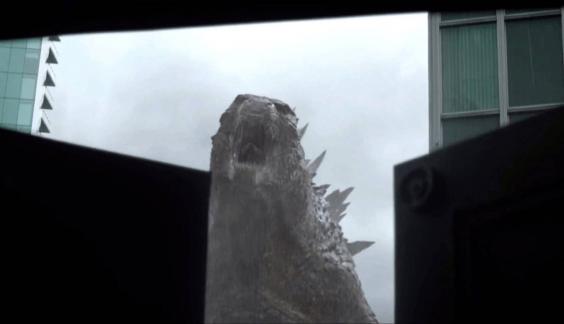 "It was a blast. I do mainly small British films so to be planted in Godzilla-land for a few months was amazing."
Godzilla is directed by Gareth Edwards and opens in UK and US cinemas on May 16.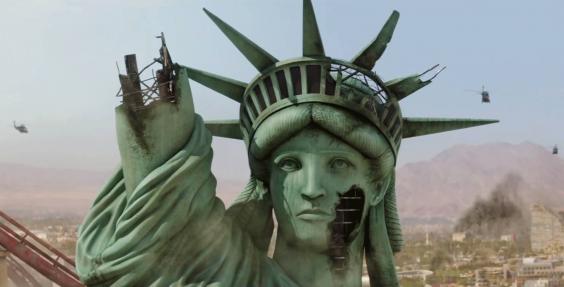 Reuse content