It finally happened. Leonardo DiCaprio has won his precious Oscar.
The Best Actor award comes now thanks to his fifth nomination, for Alejandro González Iñárritu's visceral and daring survival drama, The Revenant;  beating out Eddie Redmayne for The Danish Girl, Michael Fassbender for Steve Jobs, Bryan Cranston for Trumbo, and Matt Damon for The Martian. 
Though fans and critics may not have deemed his frothing, desperate crawl for survival his all-time best work, to say so is only a testament to the incredible body of work he's so far accumulated. The actor received his first nomination back in 1993 for Best Supporting Actor for What's Eating Gilbert Grape; followed by Best Actor nominations for The Aviator (2005), Blood Diamond (2007), and The Wolf of Wall Street (2014). 
And now, a ragged sigh of relief breathes out over the Hollywood elite tonight. The list of deserved thespians who have gone unrewarded seems endless, yet DiCaprio was somehow crowned as the figurehead of that tragic crew.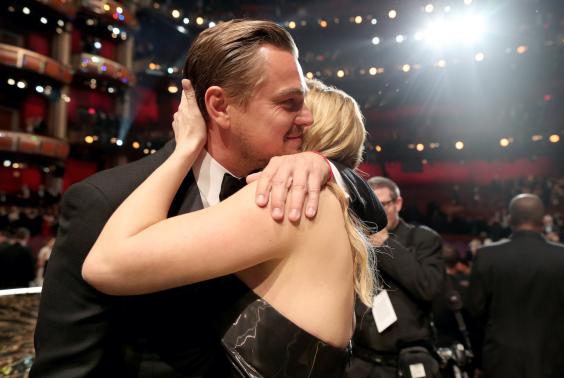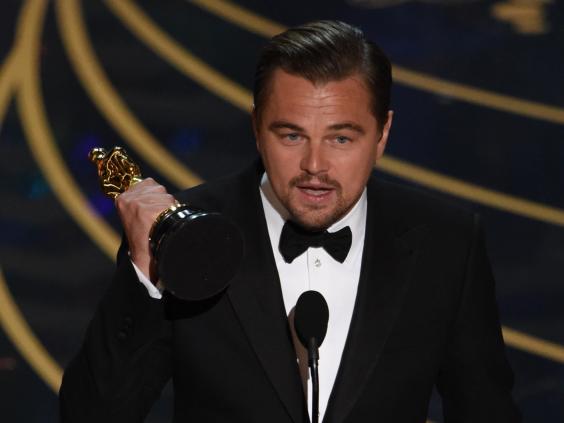 Actors you think have won Oscars but haven't
Actors you think have won Oscars but haven't
1/14 Bill Murray

With only one Oscar nomination to his name (2003's Lost in Translation), Bill Murray is one oversight that - in many people's eyes - could easily throw the Academy Awards into disrepute.

AFP/Getty Images

2/14 Samuel L. Jackson

Considering he's one of the most bankable film stars in the world, it's a surprise that - with over 160 credits to his name - Samuel L. Jackson has only received a mere one nomination (Pulp Fiction in 1994).

2016 Getty Images

3/14 Joaquin Phoenix

With three previous nominations under his belt - for films including Gladiator and The Master - it was his performance as Johnny Cash in 2005 biopic Walk the Line that was expected to see him win an Oscar (he lost to the late Philip Seymour Hoffman's for Capote).

2015 Getty Images

4/14 Brad Pitt

The ever-present fixture he remains in Hollywood today, you'd think Brad Pitt would have won an Oscar by now; while serving as producer of 2014 Best Picture winner 12 Years a Slave, he currently has zero acting wins to his name despite three nominations (Twelve Monkeys, The Curious Case of Benjamin Button and Moneyball).

2015 Getty Images

5/14 Tom Cruise

Still one of the biggest movie stars on the planet, Tom Cruise seemed like a sure awards bet back in the Nineties with films Born on the Fourth of July, Jerry Maguire and Magnolia all earning him nominations - and yet, he never once emerged victorious.

2015 Getty Images

6/14 Richard Gere

Would you believe us if we told you Richard Gere has never even been nominated? Well, it's true - and, quite honestly, shocks us quite a bit. Poor guy.

Juan Naharro Gimenez

7/14 Gary Oldman

One of the film industry's finest character actors, Gary Oldman has been nominated just the once for playing George Smiley in Tinker Tailor Soldier Spy.

2014 Getty Images

8/14 Johnny Depp

Despite his recent dip in quality, Johnny Depp has delivered several Oscar-worthy performances in the past. With a total of three nominations to his name - all for post-2000 releases including Pirates of the Caribbean and Finding Neverland - it's more a wonder he didn't receive more recognition for standout films such as Ed Wood and Donnie Brasco in the Nineties.

2015 Getty Images

9/14 Harrison Ford

Harrison Ford may now be the world's highest-grossing actor (sorry, Samuel) but still doesn't have the Academy Award to back up such a feat. In fact, he's now into his third decade of not receiving recognition from the Academy with his sole nomination arriving back in 1985 for Witness.

Getty

10/14 Edward Norton

Edward Norton is just the kind of actor you'd assume would've scooped a statuette at some stage or another, but no - Norton just has three nominations to speak of; his first in 1996 (Primal Fear), his second in 1999 (American History X) and his third just last year (Best Picture winner, Birdman).

AFP/Getty Images

11/14 John Malkovich

American actor John Malkovich was nominated once in 1984 (Places in the Heart) and again in 1993 (In the Line of Fire) but hasn't posed much of a threat since.

2013 Getty Images

12/14 Annette Bening

Poor Annette Bening, who has come close to victory four times (The Grifters, American Beauty, Being Julia and The Kids Are All Right) but is yet to clinch one.

2015 Getty Images

13/14 Glenn Close

...well, it could be worse; she could be Glenn Close who has been on the shortlist six times for films including Fatal Attraction, Dangerous Liaisons and, most recently, Albert Nobbs.

14/14 Helena Bonham Carter

Helena Bonham Carter may have received a Best Actress nomination for Wings of a Dove (1997), but it was her Best Supporting Actress nomination for 2012's Best Picture winner The King's Speech that seemed a sure bet; Melissa Leo's role in The Fighter won that round.

2015 Getty Images

"Thank you all so very much. Thank you to the Academy. Thank you to all of you in this room. I have to congratulate the other nominees," he began, before thanking his "brother" and co-star, Tom Hardy.  
"Climate change is real. It is happening right now. It is the most urgent threat affecting our entire species." he ended his speech with. "We need to support leaders around the world… who speak for all of humanity."
"I thank you all for this amazing award tonight. Let us not take this planet for granted. I do not take this award for granted."
Finally, it's time to put away those 'Poor Leo' memes; time to retire those addictive flash games. In some ways, it's the end of an era; the loss of one of the Academy Awards' greatest punchlines.
In other ways, it's the dawn of an era anew: the Age of Leo.
Reuse content