EA should really give up trying to describe The Sims as a 'life simulation' series and call it what it really is: a cathartic tool for everyone to exercise or indeed exorcise their misanthropic, demonic side.
You may remember last year we brought you gamers' tales of their most sadistic creations in the sandbox game, and this week a Redditor has taken it to new levels, amassing absurd wealth by forcing Sims to tirelessly churn out film scripts while wearing demeaning hotdog suits.
Here's appropriately-named user Hell's system, which I imagine is similar to the one used for the Captain America sequels:
'With my starting money, I was able to build a work room, and a separate bedroom for the slave master.
'As you can see, one slave has snuck out into the 'good part' of the house. I later lock them in to account for this later on.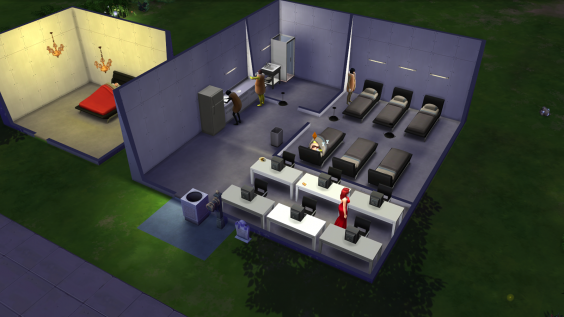 'A close up of my work area. Looks like my previous job. This is where I forced the slaves to write books and screenplays to publish, so each morning I would collect a large sum of royalties.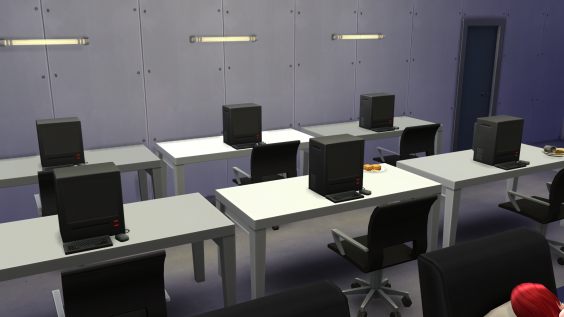 'One of my slaves, Mopen somehow died within twenty minutes. He was let off easy I guess.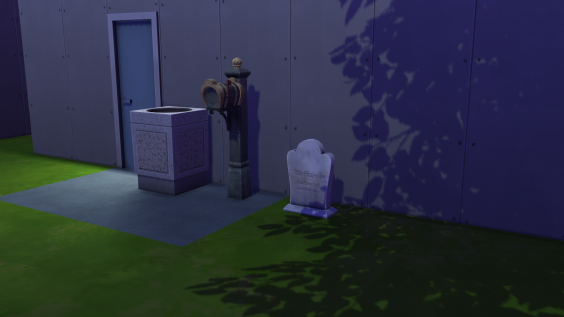 'Oh, yeah, I made them all wear hotdog suits.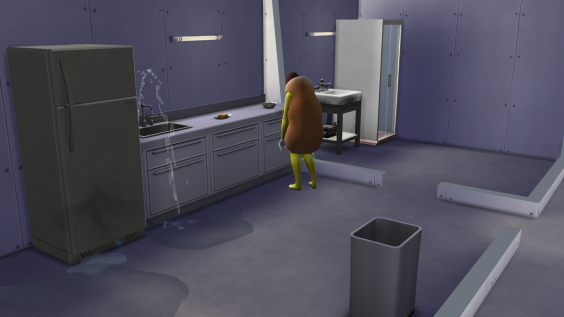 'Life is hard in labour camp.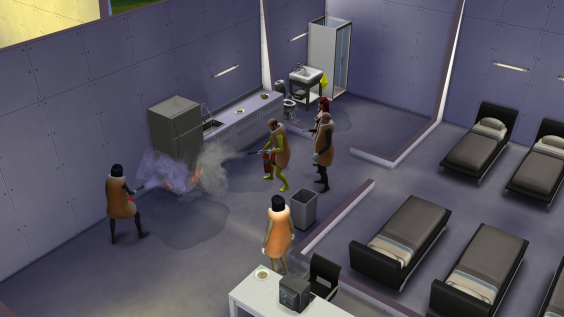 'This is my slave owner, somehow getting electrocuted. Setting up a sweatshop isn't easy work. Once the money starts to roll in she can take a back seat.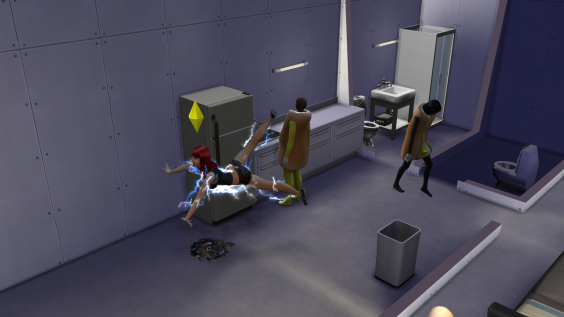 'I figured out it is much easier to train my slaves to paint and sell rather than write screen plays. The profits were slow at first, but quickly grew.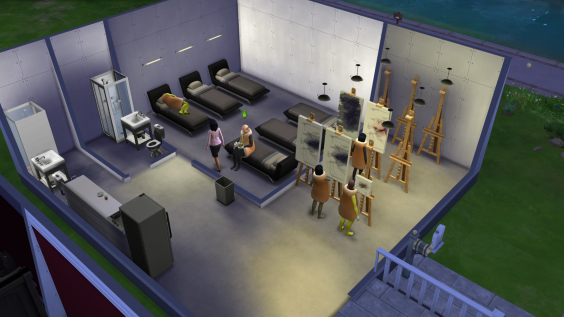 'I accidentally locked in my maid when she came to clean up all the crap these hotdogs have been making. She started going crazy and took her clothes off.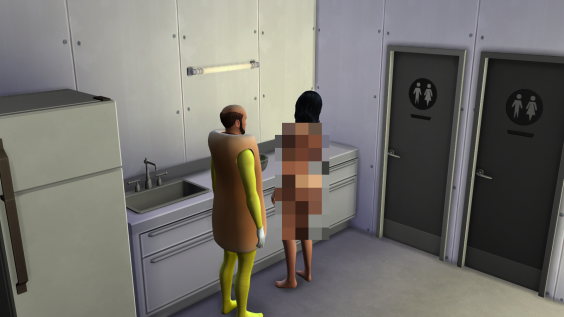 'Eventually I was able to build a nicer section of the house, walled off from the sweatshop. This is where the slaveowner lives.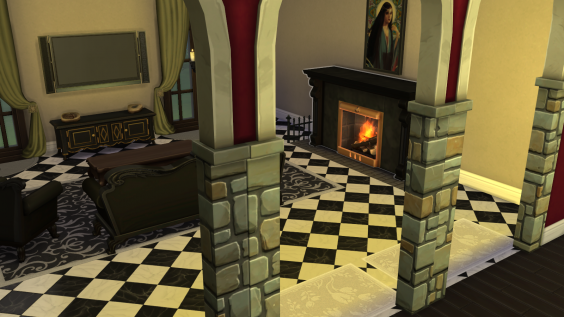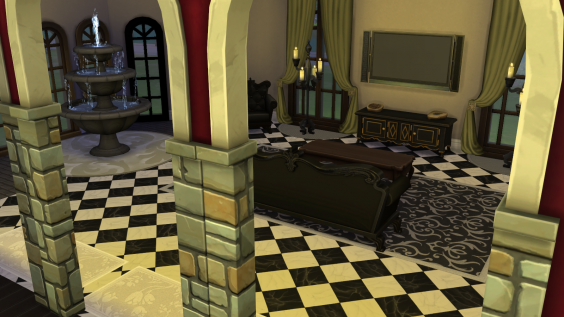 'Here she is playing the piano.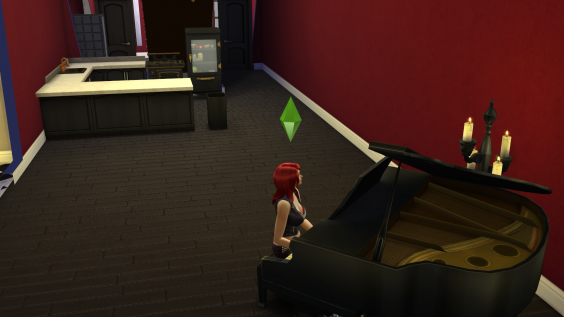 'This place is f*cking gross.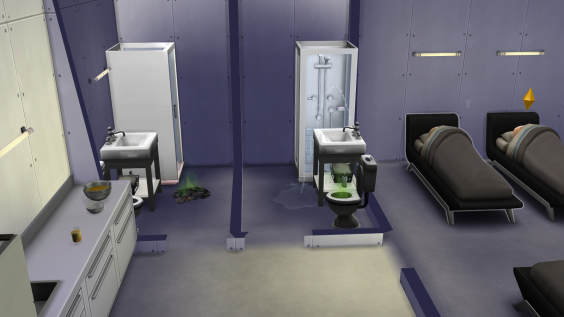 'My slave owner doing work in her office, keeping watch on those pesky hotdog workers.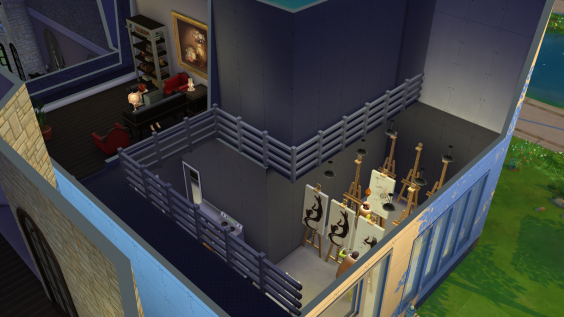 Not satisfied with this barbaric factory, the gamer started a new one - realising that in the Sims, efficiency rises in accordance with brutality.
The Compound
'I had to start over on a larger property. My previous establishment was too small, and the lines between factory and mansion were blurred.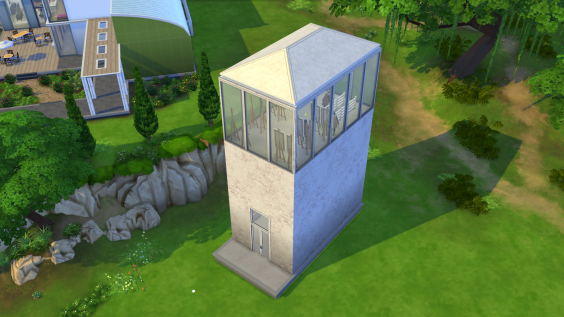 'In many ways, this new complex is more compact and efficient.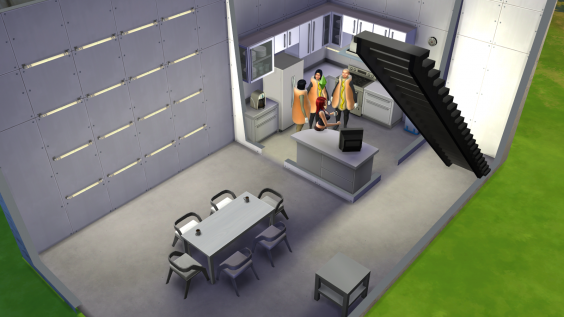 'The sleeping quarters.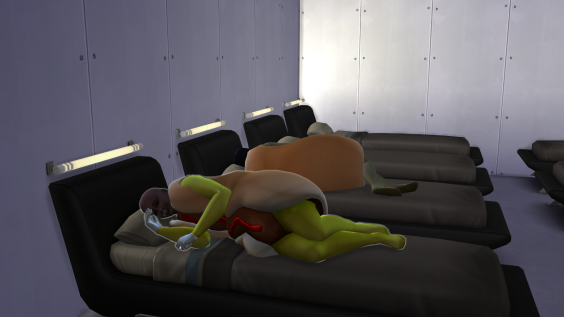 'Easy to access bathrooms.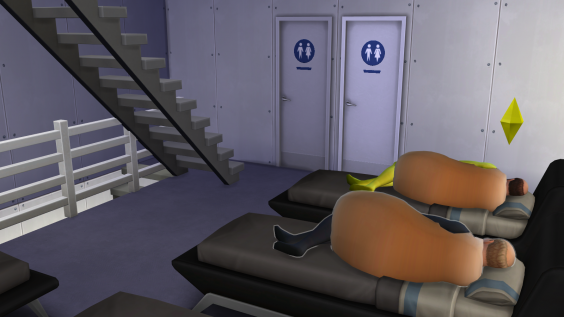 Visitation Rooms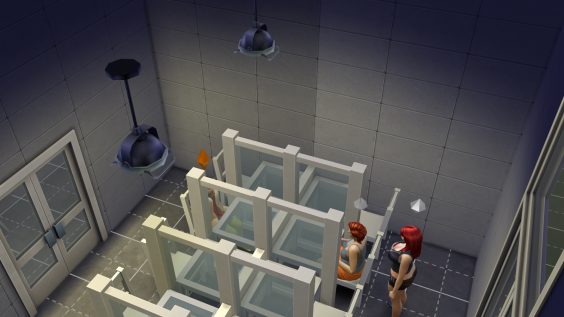 'I have added a new room. This allows my sexy mansion baron and her maid-girlfriend to communicate with the working class.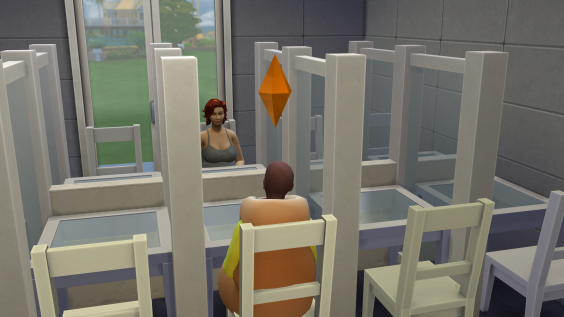 'Damn slobs leaving their shit all over the place. I made the hotdogs have the 'neat' trait for a reason!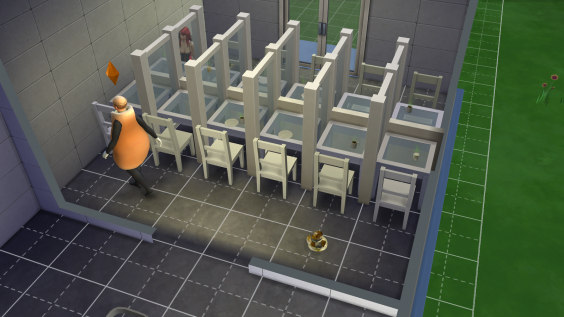 'The factory floor is on the top level. The windows provide their inspiration.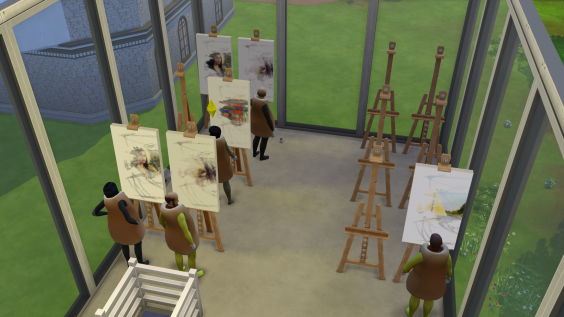 'This room is worth more than my life savings irl.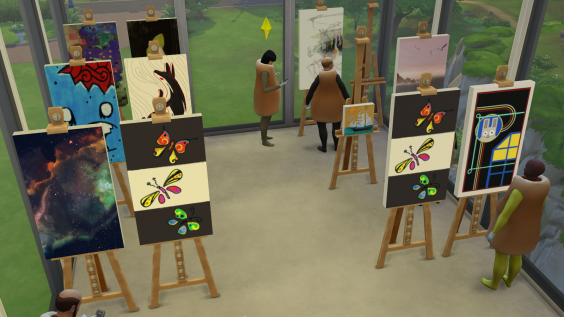 The Procreation Room
'I was facing a difficult problem. My slave-worker-hotdogs were aging at an alarming rate. I can buy the youth potion for my mansion-baron "Miss Jubblies", but these  hotdogs  have accomplished nothing in their lives besides painting and they didn't accumulate enough skill points.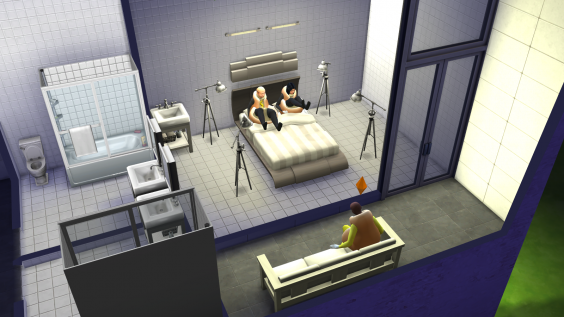 'This is a couch, with floor to ceiling windows allowing for easy observation into the sex room.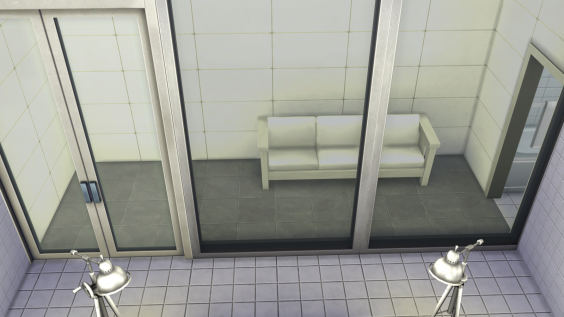 'I have successfully made two hotdogs procreate.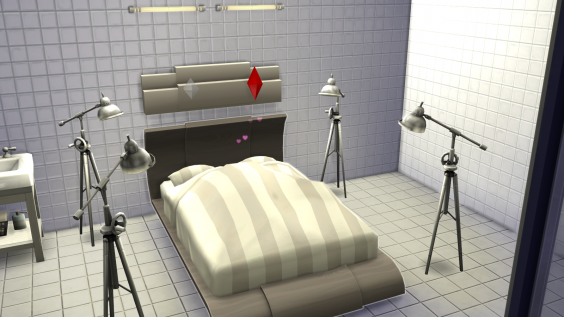 'This is what a pregnant hotdog looks like.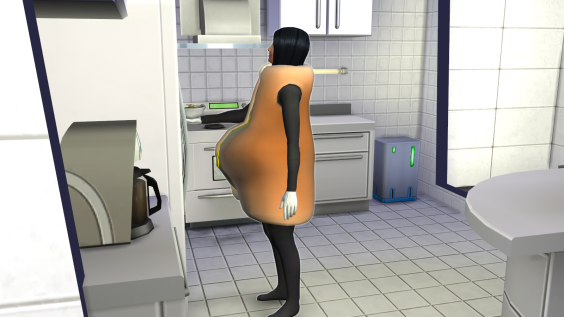 'This kid will never go to school. He will work for me until death.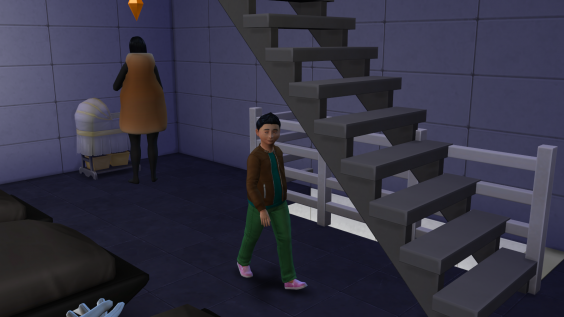 'Starting him young.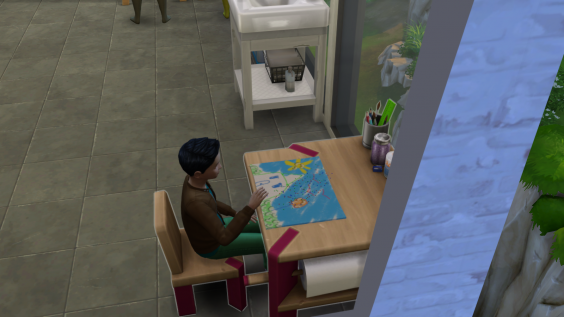 Entertainment
'I am a great boss. There is a work/play lifestyle at my organization.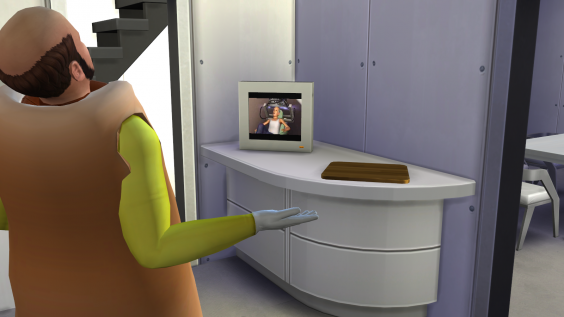 'You can tell how much they enjoy this.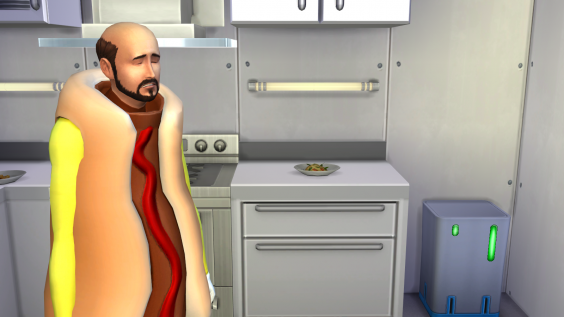 'Just look at that enjoyment.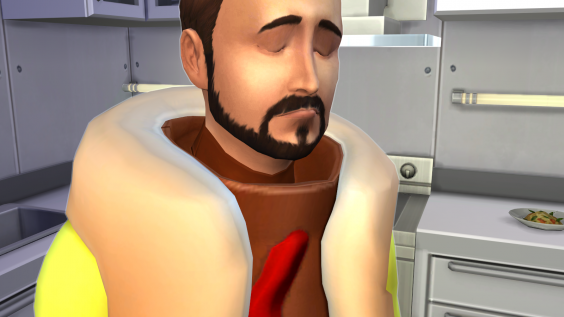 The Mansion
'This is a decorative tower for my mansion.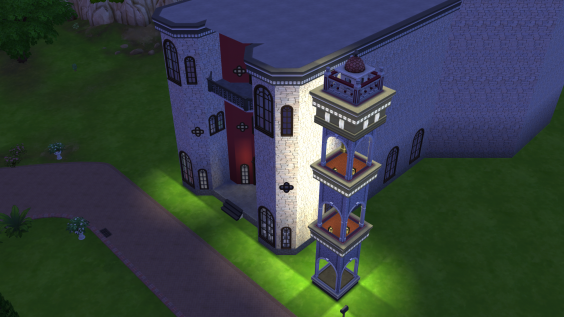 'The main room features a three story ceiling, with a pedway high up.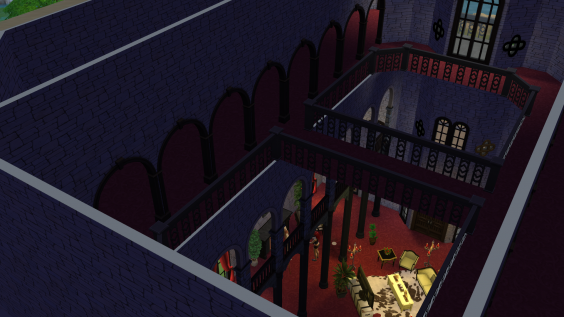 'Closer in.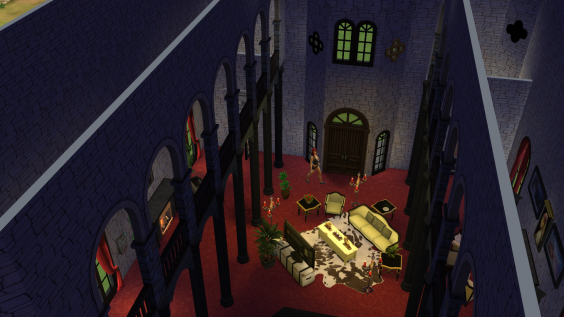 'The living room.
'Remember that intern that died early on and got off the hook easy? Well now he comes around as a ghost, but I can't prevent him from entering the mansion through the walls.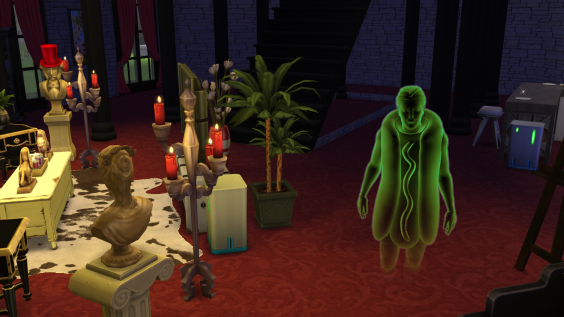 'I thought maybe he was returning to haunt the dreams of Miss Jubblies for all the hardship she caused, but instead he just trolls the forums.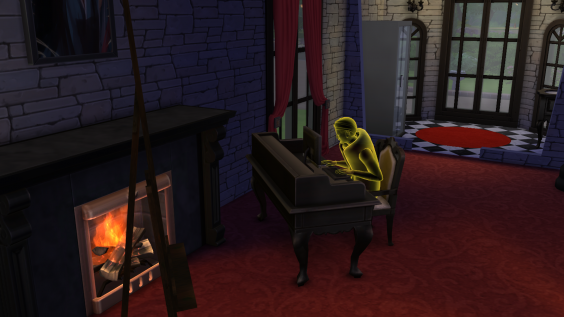 'Thats right. Custom made 12 foot high chandeliers, made with coloured windows and lighting fixtures. It makes an awesome lighting pattern on the ground.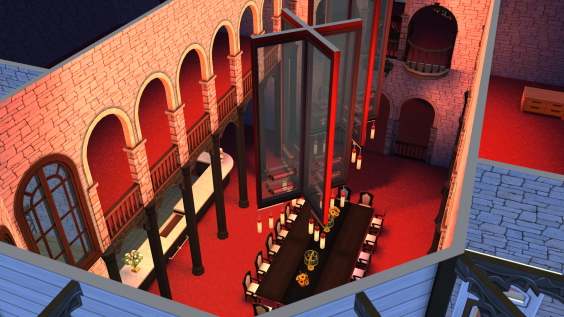 'My huge ass dining table (made from 6 tables), that actually functions.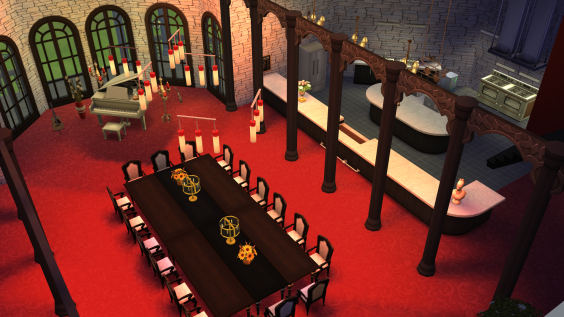 'These are the fruits of my labour.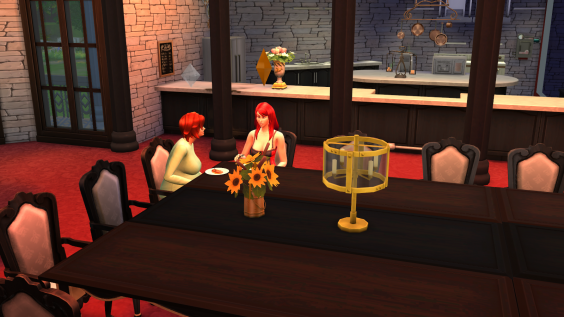 Reuse content