A representative for Tom Cruise has shot down reports that he will appear in Star Wars 7, insisting that rumours of the Cruiser sprinting in a galaxy far, far away are 'false'.
The gossip originated in The Sun, which claimed that Cruise had met with JJ Abrams about doing a cameo and even cited the specific hotel they met in.
"Tom has been in London for over a week and met up with J.J. and some other people [from the production]" a source told the tabloid.
"On Saturday evening five of them met up for dinner and drinks at the Belgravia Hotel. J.J. loves working with Tom whenever he gets the chance."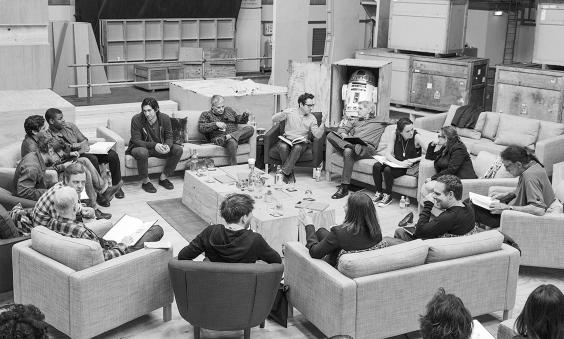 A representative for the Edge of Tomorrow actor since confirmed to showbiz rumour-busting site Gossip Cop that the reports are 'false' however.
It looks like we won't get to see Cruise in a Jedi cloak then, though there have been plenty of interesting genuine cast additions in recent weeks including Girls' Adam Driver, Inside Llewyn Davis' Oscar Isaac and 12 Years A Slave's Lupita Nyong'o.
Production on the film has faced setbacks recently after Han Solo actor Harrison Ford crushed his ankle in a Millenium Falcon door on set and had to be taken to hospital.
Reuse content