Marvel's reported decision to cast Marisa Tomei as the elderly Aunt May in Spider-Man has been met with a fierce backlash from comic book fans who think she is too young and good-looking to play the character.
Previous actresses to have taken on the role include a 74-year-old Rosemary Harris and 66-year-old Sally Field, but Tomei is only 50, leading some to argue that Hollywood is ageist, particularly when it comes to women.
Aunt May has traditionally been presented as an old woman with grey or white hair...
LOVE @marisatomei But seriously @Marvel?! Could we be more sexist & ageist? Aunt May looks like this. #Spiderman pic.twitter.com/2gkf5OhzeJ

— DanaMAdams (@DanaMAdams) July 9, 2015
Marisa Tomei is rumoured to be playing Aunt May in the new Spider-Man film? Finding Aunt May unbelievably hot is gonna be weird.

— Dave Turner (@mrdaveturner) July 8, 2015
There are some things which make you feel catastrophically old. One is the idea of Marisa Tomei playing Aunt May

— Peter Bradshaw (@PeterBradshaw1) July 8, 2015
MarisaTomei as Aunt May? Seriously? How old is Spider-Man, five?

— Matthew Turner (@FilmFan1971) July 8, 2015
Marisa Tomei to play Aunt May in new Spiderman reboot. Gonna be so awkward when Aunt May is way hotter than Mary Jane.

— Ben Shapiro (@benshapiro) July 8, 2015
Marisa Tomei is playing Aunt May in the Spider-Man movie. Is she THAT old? Tomorrow's announcement: Robert Pattinson is Uncle Ben.

— Alyson (@alysonpizza) July 8, 2015
@PaddyDuffy So Very wrong. Rosemary Harris was the right age. Not Marisa Tomei. You've not got old, Hollywood is just more ageist & sexist.

— Paul Doran (@Doranpaul) July 8, 2015
...but in some comics and TV depictions, she appears middle-aged and plays a bigger role in Peter Parker's life...
Aunt May was usually too old in the comics to be Peter's real aunt (Great-Aunt, yes). Marisa Tomei would be the right age in reality.

— Blue Coyote (@1031Arctic) July 8, 2015
Marisa Tomei as Aunt May? Sounds cool to me

— TannerWood (@DrGhett0Batman) July 8, 2015
Marisa Tomei as Aunt May? Love her, but strange casting decision. I guess Peter is gonna have a "cool", younger aunt. Fine by me!

— Josh Wilding (@Josh_Wilding) July 8, 2015
Marisa Tomei as Aunt May? Yes. Freaking. Please. Definition of perfect casting.

— Alex Welch (@NeverSayDie97) July 8, 2015
Tomei is in final negotiations to star alongside new Spider-Man Tom Holland, who takes up the superhero baton from Andrew Garfield ad Tobey Maguire aged just 19. This younger Spider-Man suggests that Sony and Marvel are taking the story back, meaning a younger aunt would be more realistic.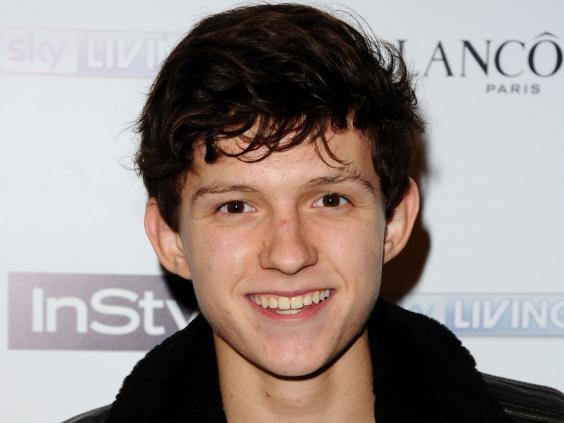 Tomei could first appear as Aunt May in Captain America: Civil War next year but Marvel and Sony are yet to make an official comment on her casting.
Jon Watts is directing the as-yet-untitled Spider-Man reboot, which is not expected to reach cinemas until July 2017.
Upcoming Marvel films
Upcoming Marvel films
1/10 In 2019: Inhumans

12 July 2019

2/10 In 2019: Avengers: Infinity War Part 2

3 May 2019

Marvel

3/10 In 2018: Black Panther

6 July 2018

Marvel

4/10 In 2018: Avengers: Infinity War Part 1

4 May 2018

Marvel

5/10 In 2017: Thor: Ragnarok

3 November 2017

Marvel

6/10 In 2017: Untitled Spider-Man

28 July 2017

Marvel

7/10 In 2017: Guardians of the Galaxy 2

5 May 2017

Marvel

8/10 In 2016: Doctor Strange

4 November 2016

Marvel

9/10 In 2016: Captain America: Civil War

6 May 2016

Marvel

10/10 In 2015: Ant-Man

17 July 2015

Marvel
Tomei is best known for more serieous dramas like The Ides of March and romcoms such as Crazy Stupid Love. Tomei won an Oscar for her role in My Cousin Vinny and will next be seen in Trainwreck with Amy Schumer.
Reuse content