Simon Pegg has responded to rumours stirred by Benedict Cumberbatch that he will feature in Star Wars: Episode 7 in some way, correctly suggesting that no-one wants to suddenly go "Oh, there's Simon Pegg's face" when watching Star Wars, but hinting that he may feature disguised by CGI or make-up.
Pegg was spotted on the Star Wars set in Abu Dhabi last month leading to speculation of his involvement, with his Star Trek Into Darkness co-star Benedict Cumberbatch adding to the rumours when he discussed the sequel at Comic-Con and talked of JJ Abrams' "continuing use of Simon Pegg".
Asked for a comment on the rumours, Pegg told Vulture: "Well, JJ uses me in different roles, and we're good friends.
"I feel like my face in Star Wars would pop people out of the movie. Look, I love Star Wars, and I don't want people to watch and go, 'Oh, there's Simon Pegg's face'.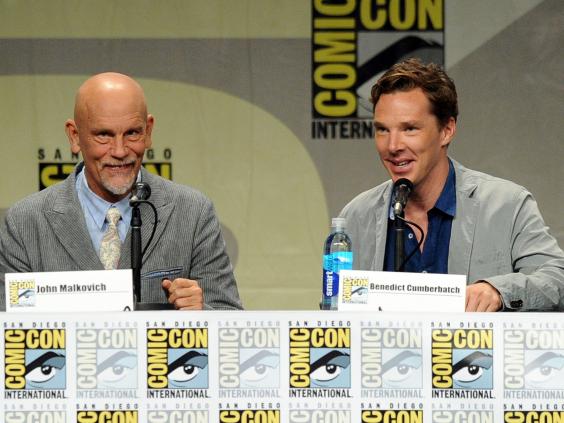 "The film is cleverly cast with these amazing, unknown actors."
He went on to add: "Of course I visited the set. It's amazing, and I love Star Wars. I want to see everything happening.
"It looks wonderful, and you need to believe those characters. Any type of stunt casting might just pop you out of the movie."
Pegg seemed to deny the rumours, but he did the very same for months on end when asked about Cumberbatch's involvement with Star Trek, who would go on to play Khan.
Star Wars: Episode VII is currently filming at Pinewood Studios and opens in cinemas on 18 December, 2015.
Reuse content