Felicity Jones has emerged as the frontrunner for the planned Star Wars spin-off movie, after turning heads with her Oscar-nominated turn in The Theory of Everything.
The English actress is in talks with Disney and Lucasfilm to play the female lead in a new 3D film from Godzilla director Gareth Edwards, according to The Hollywood Reporter.
It is currently unclear what role Jones would take on but reports have suggested that she could play a young Princess Leia.
Rooney Mara and Tatiana Maslany have also been touted for the part and Breaking Bad's Aaron Paul is reportedly being eyed for the male lead.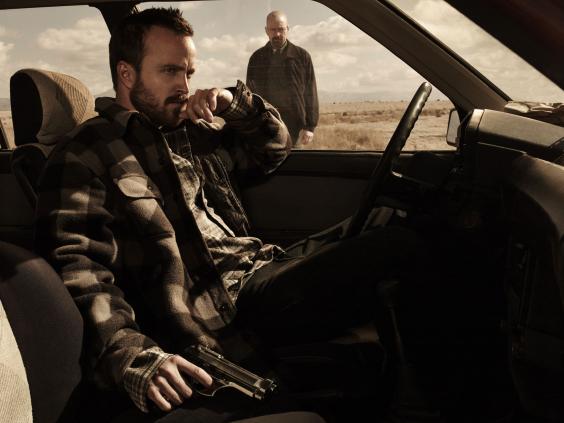 Plot details are also a mystery, but About A Boy screenwriter Chris Weitz is penning the script and it is scheduled to reach cinemas on 16 December 2016.
Whether or not the Star Wars spin-off will have its foundations in upcoming seventh instalment The Force Awakens remains to be seen.
Biggest blockbusters to see in 2015
Biggest blockbusters to see in 2015
1/10 Mission: Impossible 5

Tom Cruise returns for more action.Release date: 31 July

2/10 Star Wars: Episode VII

The wheels are now fully in motion on Star Wars: Episode VII. Release date: 18 December

3/10 Fifty Shades of Grey

Christian Grey cradles Ana in the Fifty Shades of Grey film. Release date: 14 February

Universal

4/10 Avengers: Age of Ultron

Iron Man and Captain America in a scene from The Avengers ahead of the release of next film The Avengers: Age of Ultron. Release date: 1 May

5/10 The Hunger Games: Mockingjay – Part 2

Hunger Games: Mockingjay Part 1 is out, but Part 2 is coming next year. Release date: 20 November

Lionsgate

6/10 Taken 3

Liam Neeson will back on badass form for Taken 3. Release date: 9 January

YouTube/Fox UK

7/10 Jurassic World

Jurassic Park is back and the movie is scheduled for release next summer. Release date: 12 June

Universal

8/10 Terminator: Genisys

The franchise that made Arnold Schwarzenegger a star returns next year. Release date: 1 July

Rex

9/10 Bond 24

Skyfall sequel, Bond 24, Spectre, will be released in 2015 starring Daniel Craig. Christoph Waltz is thought to have joined the cast. Release date: 6 November

10/10 Ted 2

Ted 2. Release date: 26 June
JJ Abrams' hotly-awaited movie opens this coming Christmas starring original cast members Carrie Fisher, Harrison Ford and Mark Hamill alongside newcomers Adam Driver, Daisy Ridley and John Boyega.
Eighth and ninth episodes of Star Wars are set to follow in 2017 and 2019.
Jones is no stranger to blockbusters having co-starred as Felicia Hardy in The Amazing Spider-Man 2.
She is nominated for a Best Actress gong at this year's Academy Awards for her performance as Stephen Hawking's wife Jane Wilde.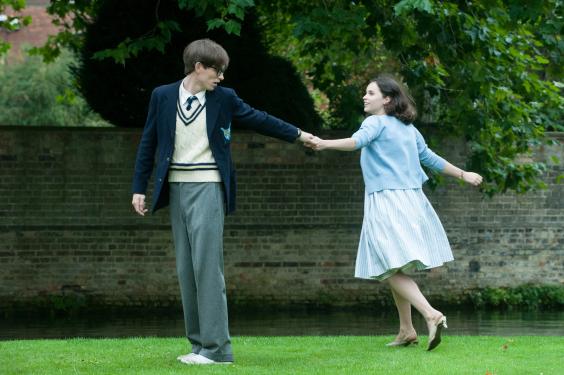 Her co-star, Eddie Redmayne, is up for Best Actor, competing with Birdman's Michael Keaton and The Imitation Game's Benedict Cumberbatch.
Reuse content