Paramount Australia has swiftly deleted a tweet announcing Teenage Mutant Ninja Turtles arrival on September 11th alongside a poster of the turtles falling from a burning New York skyscraper.
There has been no shortage of misguided film posters and promos in the past year, particularly with regards to 12 Years A Slave (you may remember the Italian poster that was just Brad Pitt's massive face, and Sainsbury's 'get the slave look' mannequin display), but this is surely the most glaringly obvious error yet.
The image used for the poster showing the vigilantes having just jumped from the top floor of a burning skyscraper was close to the bone as it is, especially given that the movie is set in New York City, but the 'September 11' date at the foot of it really made sure a comparison was unavoidable.
The poster quickly attracted heat on Twitter, with one user writing: "'When's the movie out?' 'September 11' 'OK. Poster's fine, can't think of anything it reminds me of.'", and Paramount deleted it within minutes.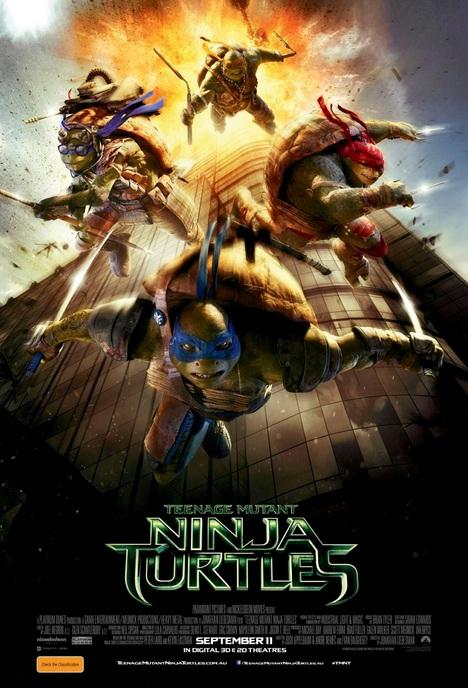 Produced by Michael Bay, directed by Jonathan Liebesman and starring Megan Fox and Johnny Knoxville, Teenage Mutant Ninja Turtles will be released a month earlier in the US, on 8 August.
Reuse content