The Interview will be released in UK cinemas on 6 February, Sony has announced, following limited screenings in the US.
The film's theatrical release was originally shelved after the hackers responsibly for a cyber attack on Sony threatened to bring a "bitter fate" to cinemas.
But after a huge backlash and the surprise intervention of President Barack Obama, the studio released The Interview online and in selected American cinemas over Christmas.
The announcement of the UK release came as Sony's chief executive slammed the "vicious and malicious cyber attack" on its systems that resulted in the release of confidential data including employees' personal information, unreleased films and embarrassing emails between executives.
Kazuo Hirai said his firm would stand against "the extortionist efforts of criminals".
The attack began in late November and left Sony systems crippled for weeks.
The FBI blamed the hack on North Korea, claiming it was a response to Sony's plan to release The Interview, although Pyongyang has denied the allegations and security experts have cast doubts.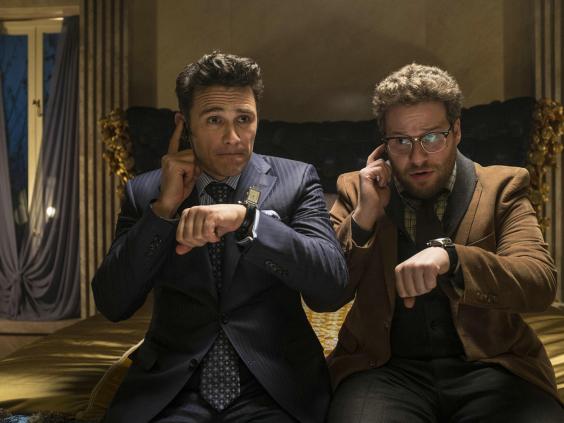 The extra publicity afforded by the intrigue appeared to do little to boost critical reviews of the film, which stars James Franco and Seth Rogen as journalists sent to North Korea to assassinate Kim Jong-un.
Wired criticised the movie for "bad CGI and continuity holes" while AV Club defined it as "a triumph of free speech – not of sharp satire".
Meanwhile, The Washington Post summarised the film as "baggy and undisciplined" but praised it for making some "genuinely perceptive observations" about the reality of life in North Korea.
The Independent's Tim Walker warned that Kim's grisly demise is actually one of the least graphic in the film. He wrote: "Had the North Koreans not taken such offence at The Interview, I can think of several other interest groups that might have. "
Reuse content