In the year that Robert De Niro won his first Academy Award (1974), Paramount Pictures' biggest releases were Chinatown and The Godfather: Part II. Fast forward more than 40 years to 2016 and its slate includes Zoolander 2 and Teenage Mutant Ninja Turtles: Out of the Shadows.
The decline of the major studio drama is a sad symptom of the rise of action, superhero etc movies and, according to one actor, is why people like Robert De Niro aren't enthused about making films anymore.
Illeana Douglas, who worked with De Niro on Goodfellas, Cape Fear and Guilty by Suspicion, was asked about his increasingly questionable choices in films, his career reaching a nadir with this year's Zac Efron co-starrer Dirty Grandpa, during an appearance on The Bret Easton Ellis Podcast this week.
"I'm constantly asked by people 'What happened to de Niro?'", Bret told her. "I don't know what to say to them.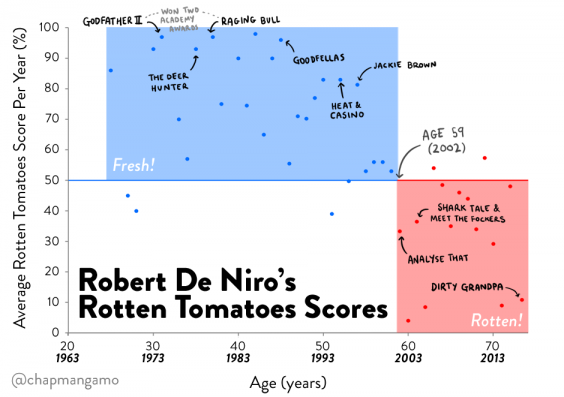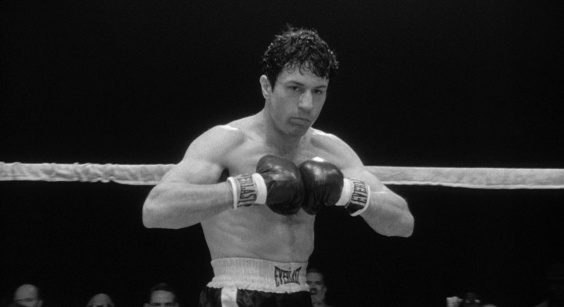 "They talk about De Niro walking through roles, just collecting the money, and I do think that's true, I've heard from financiers that if you have the money De Niro will be in anything, and that he seems to just have checked out, that he knows in a way the gig is up and he's just getting to the finish line, but I'm not sure if that's true concerning his performances in Silver Linings Playbook for example, and even in something as benign as The Intern he brings a strange kind of authorial presence to a very lightweight movie. 
"The fact that he's a working actor at 72 is kind of remarkable enough and I'm wondering does this just happen to everyone - you get old and the parts dry up? I guess Paul Newman kind of evaded this to a degree, and Jack Nicholson - [Robert] Redford is still starring in movies, Jon Voight is on television in Ray Donovan... but I think De Niro gets singled out as a target because of the greatness of his performances in the 70s, and that there is this kind of fall-off that really strikes something in people.
"I was wondering have you noticed this at all about De Niro, or what are your feelings about what happens to an actor like De Niro within the confines of the film industry?
Douglas' answer lamented a reverence for filmmaking that's been lost, and made for pretty sad listening:
"I think that, and I can only comment as an outsider and having worked with him on a film like Goodfellas, the environment that was created to play and to make a work of art, that no longer exists. 
"You know, you're talking about an environment where Marty [Scorsese] made crew members remove their watches. Where, on the set of Cape Fear, De Niro caught somebody looking at their watch and the person is yelled at, because it was like: 'we are making art'. 
"And it must be very challenging to be in an environment where it's like 'Yeah we have an hour, let's get this shot, let's get this shot', and so if nobody else cares, why should you care?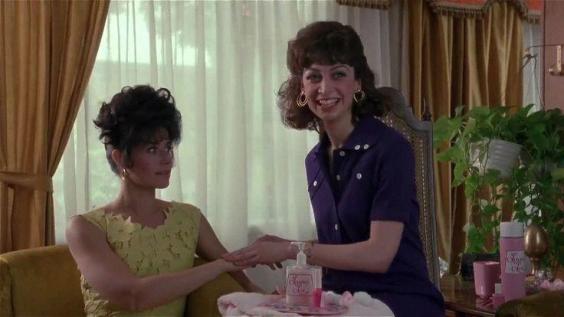 "And I understand what you mean, it's as if we're looking at him for some great example of what he was and I still believe it's there, I still believe it's in all of these great actors, but you have to create the environment for them."
The podcast episode is well worth checking out, filled with anecdotes from the era (Douglas was once in a long-term relationship with Scorsese) and looking at how the way films are made and consumed has drastically changed.