Having spent more than 40 years trying to bring his Howard Hughes biopic to the big screen, Warren Beatty has moved one step closer to completing what is likely to be his cinematic farewell.
Alec Baldwin last week became the latest star reported to have joined the cast of the as yet untitled project in which Beatty stars in the lead role. He also directs and produces for the first time since Bulworth in 1998. The 77-year-old was last seen on the big screen in 2001's Town & Country, an epic flop that lost $80m at the box office.
The $27m romantic drama, which began filming in February and will be released next year, is a lifelong ambition for Beatty and focuses on the latter years of the eccentric billionaire. It follows Martin Scorsese's 2004 portrayal of Hughes's early life in The Aviator.
British actress Lily Collins co-stars as Hughes's young assistant, while Martin Sheen and Beatty's wife, Annette Bening, also appear. Baldwin plays Hughes's lawyer Bob Maheu who reportedly never actually met his boss and received all his instructions on notes.
Warren Beatty in films
Warren Beatty in films
1/10 Warren Beatty

Faye Dunaway and Warren Beatty star as the notorious gangsters in 'Bonnie and Clyde' in 1967. Despite the controversial levels of violence, the film was nominated for a slew of awards, including an Oscar nomination for Beatty

Rex Features

2/10 Warren Beatty

Garry Shandling and Warren Beatty in 2001's flop 'Town And Country', the film was so bad that both Beatty and Peter Chelsom were nominated in the Worst Director category at the Razzie Awards.

Rex Features

3/10 Warren Beatty

Halle Berry and Warren Beatty in the critically-acclaimed 'Bulworth' in 1998. The film saw Beatty play a bored senator who sends a contract killer to assassinate him.

Rex Features

4/10 Warren Beatty

Warren Beatty stars opposite his real-life wife Annette Bening in 1994's 'Love Affair'. The romantic drama was panned by critics and the box office alike.

Rex Features

5/10 Warren Beatty

Warren Beatty in 1991's 'Bugsy' in which he starred with his wife Annette Bening. The film won an Oscar nomination for Beatty for Best Actor and received good reviews from the critics

Rex Features

6/10 Warren Beatty

Before 'Sin City' there was 'Dick Tracey'. Madonna and Warren Beatty in the 1990 film based on the comic strip character. The film was a critical and commercial success

Rex Features

7/10 Warren Beatty

Warren Beatty stars alongside Dustin Hoffman, Isabelle Adjani in 1987's 'Ishtar', which was about two untalented American lounge singers who get caught up in a Cold War stand-off. The film was nominated for a Razzie for Worst Picture.

Rex Features

8/10 Warren Beatty

Diane Keaton and Warren Beatty star in 1981's 'Reds', the film earned a Best Director Oscar for Beatty. The historical drama was about a communist journalist reporting on the Russian Revolution

Rex Features

9/10 Warren Beatty

Julie Christie and Warren Beatty in 1978's 'Heaven Can Wait', the comedy saw Beatty nominated for a Best Actor Oscar

Rex Features

10/10 Warren Beatty

Warren Beatty and Julie Christie star in 1975's 'Shampoo', the satirical film was set over a 24-hour period about a hairdresser dissatisfied with his life.

Rex Features
Beatty, who has long held a reputation for perfectionism and of being one of the most difficult men to work with in Hollywood, is well known for moving at a glacial pace. He first began working on Reds, his Oscar-wnning epic about US journalist John Reed and the Russian Revolution, which he starred in, wrote, produced and directed, in the mid-1960s, before completing it in 1981. But his new film is easily his longest planned project yet.
Beatty's first encounter with the eccentric billionaire and recluse occurred at a Beverly Hills hotel in 1973. Hughes had booked six rooms and four bungalows. "That's where he puts the girls," the receptionist told an impressed Beatty. It sparked a decades-long interest in a movie project on Hughes's life.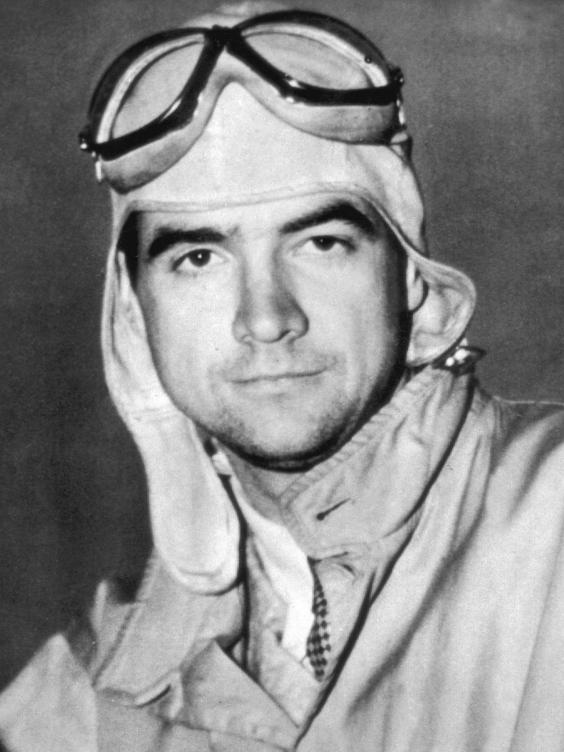 Beatty even signed a contract with Warner in the mid-1970s that obligated him to do his Howard Hughes before Heaven Can Wait, the hugely successful 1978 comedy that garnered nine Oscar nominations. After various postponements, Beatty's 1987 flop Ishtar, which he produced and starred in, forced him to reconsider and he chose Dick Tracy instead.
In Star, his biography of Beatty, Peter Biskind said the Hughes project became "the stuff of myth". He wrote: "Beatty's friends speculated about his fascination with Hughes and it didn't take Freud to notice the affinity between the two men. They were both tangled up in movies and used Hollywood as a sexual sandbox."
Beatty first began auditioning actors for the role in 2007, seven years before production began. Mr Biskind said he was glad that Beatty had finally got behind the camera as he would not want Town & Country to be his final film. He said: "In the 1970s and 1980s, everything Warren Beatty touched turned to gold, but then it just went up and down. Bugsy was a good movie but Love Affair was horrible. Bulworth was really good, although it didn't make that much money, and then Town & Country was a disaster. Warren has a lot of pride and he will not want that picture to be his last."
The writer said Beatty would have seen contemporaries such as Clint Eastwood and Robert Redford still acting and directing and want to prove he had not lost his touch. "He has always been competitive with Redford, whom he never really liked," said Mr Biskind. "Warren's too old to be bankable now. Is it a gamble? Big pictures are all gambles. The budget is relatively low, but, if it's successful, perhaps he'll have the money to make another movie. Who knows?"