There's a new contender for the prestigious titular role in the James Bond series, according to the bookies.
While fans have been holding out for the likes of Idris Elba, Tom Hardy and Henry Cavil to replace Daniel Craig as 007, War & Peace star James Norton's name has been thrown into the ring.
Paddy Power slashed the odds on the actor becoming the next James Bond from rank outsider to 18/1 (via Metro).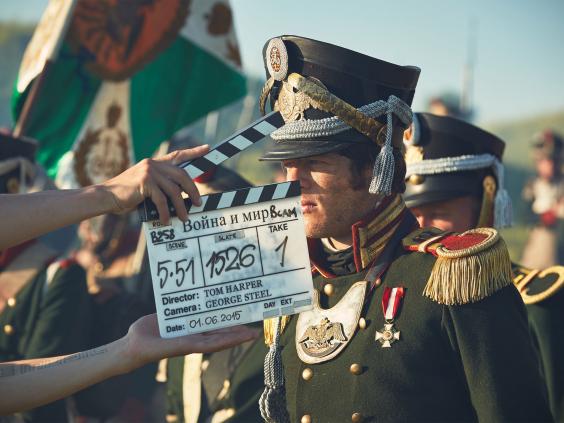 Odds are still in the Mad Max star Hardy's favour (6/5), yet Damian Lewis (7/4) is close behind.
Norton starred as Prince Andrei Nikolayevich Bolkonsky in the BBC's adaptation of the Russian epic War & Peace alongside the Lily James and Paul Dano.
He previously appeared in the shows Happy Valley and Grantchester, as well as starring in the film Mr. Turner.
Fellow BBC drama actor Aiden Turner, who is currently working on season two of the acclaimed adaptation of Winston Graham's Poldark novels, is also believed to be in contention to play Bond.
Bond on screen through the years
Bond on screen through the years
1/8 Barry Nelson

The first ever Bond on screen, Nelson played James Bond in 1954 in Climax! Casino Royale

Hulton Archive/Getty Images

2/8 Sean Connery

The Scottish actor first played Bond in the 1962 'Dr. No'. He portrayed the secret agent from 1962 until 1967, although he reprised the role twice: once in 1971 for 'Diamonds Are Forever' and again in 1983 in 'Never Say Never Again'

Hulton Archive/Getty Images

3/8 David Niven

Niven was 007 the time of one film; the 1967 'Casino Royale'

Roy Jones/Hulton Archive/Getty Images

4/8 George Lazenby

Lazenby played Bond in the 1969 'On Her Majesty's Secret Service'

Larry Ellis/Hulton Archive/Getty Images

5/8 Roger Moore

Moore's Bond started with 'Live and Let Die', the 1973 film directed by Guy Hamilton. He was the face of 007 for 12 years, when his tenure finished with the 1985 'A View to a Kill'

Keystone/Hulton Archive/Getty Images

6/8 Timothy Dalton

Timothy Dalton was James Bond in 'The Living Daylights' and 'Licence to Kill'

Mychele Daniau/AFP/Getty Images

7/8 Pierce Brosnan

Brosnan took over the role in 1995 when he played the spy in 'GoldenEye'. He played in a total of four films, and his last time playing 007 was in 2002 'Die Another Day'

Hulton Archive/Getty Images

8/8 Daniel Craig

Daniel Craig was announced as the new James Bond in 2005. His first appearance as the secret agent was in the 2006 'Casino Royale'. He has since starred as Bond in 'Quantum of Solace' and 'Skyfall'. He is expected to appear once again on screen in 2015 for 'Bond 24'

Greg Williams/Getty Images
Bookies are also offering odds on ex-Take That star Robbie William and comedian Alan Carr, both of whom stand at 250/1. Read who we think should be in contention to play Bond, here.