Woody Allen is not well known for casting ethnically diverse actors in his films.
Last week, he unveiled the cast for his next untitled movie, which includes Jesse Eisenberg, Kristen Stewart, Bruce Willis and Blake Lively - a typically starry cohort lacking in diversity.
But Hazelle Goodman, the only black actress to play a significant role in one of Allen's film's - quirky prostitute Cookie in 1997's Deconstructing Harry - has defended the director's seemingly all-white "vision".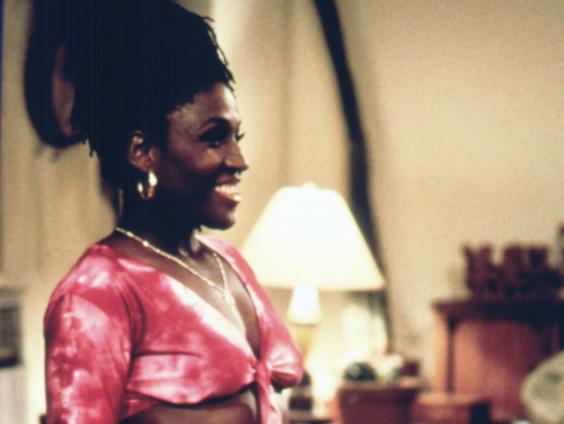 Goodman, in addition to Chiwetel Ejiofor who starred in 2004's Melinda and Melinda, is one of the few black actors to have a significant speaking role in Allen's films, but says he has a "right" to recreate the world as he sees it.
Hollywood whitewashing controversies
Hollywood whitewashing controversies
1/11 Scarlett Johansson cast as Motoko Kusanagi in Ghost in the Shell

Blonde, white US actress Scarlett Johansson was announced to be playing the clearly Japanese character Motoko Kusanagi in Hollywood's Ghost in the Shell remake, much to the dismay of Asian film fans

2/11 Tilda Swinton cast as The Ancient One in Doctor Strange

Marvel sparked outrage when Anglo-Scottish actress Tilda Swinton was cast as Tibetan mystic The Ancient One alongside Benedict Cumberbatch in Doctor Strange

3/11

Zoe Saldana was criticised for 'blacking up' to play the considerably darker-skinned soul singer Nina Simone in Nina

AP

4/11 Jake Gyllenhaal stars in Prince of Persia

The half Jewish, quarter Swedish actor was cast to play a Middle Eastern Prince in Disney's 2010 film

5/11 Rooney Mara as Tiger Lily in forthcoming film Pan

Mara was been cast in the role of American Indian Tiger Lily, sparking an online protest from angry film fans

Warner Bros

6/11 Christian Bale plays Moses in Ridley Scott's Exodus: Gods and Kings

Ridley Scott claimed he would never cast 'Mohammed so-and-so from such-and-such a country' in a lead role in his Biblical epic, and went on to cast an entirely white cast instead

7/11 Jim Caveziel plays Jesus in Mel Gibson's The Passion of the Christ

Catholic star Mel Gibson chose to cast a Caucasian American actor in the role of Jesus for his controversial film

AP

8/11 Micky Rooney plays a Japanese neighbour in Breakfast at Tiffany's

Who better to play Holly Golightly's Japanese neighbour IY Yunoishi than American actor Mick Rooney. At least Hollywood has come some way since 1961

YouTube

9/11 Ben Affleck as Tony Mendez in Argo

Ben Affleck became the subject of a few editorials in Latin American newspapers for casting himself (an American with English, Irish, Scottish and Swiss ancestry) as a Mexican CIA operative

10/11 Jennifer Connelly plays Alicia Nash in A Beautiful Mind

Alicia Lopez-Harrison de Lardé was a naturalised US citizen from El Salvador, but was played by an actress of Jewish, Irish and Norwegian descent

YouTube

11/11 Chinese actresses cast in Memoirs of a Geisha

What better way to alienate Japanese cinemagoers than to cast three Chinese actresses in the lead roles in a film about Japanese culture

REUTERS
"Any filmmaker has the right to create his vision. That's his vision. That's how he sees the world. And he has a right to that, just like if Spike Lee does a film, he puts a lot of black folk in it," she told The Hollywood Reporter.
"Everyone is creating from their vision. If Woody sees the world that way, that's Woody's world. I don't trip about that."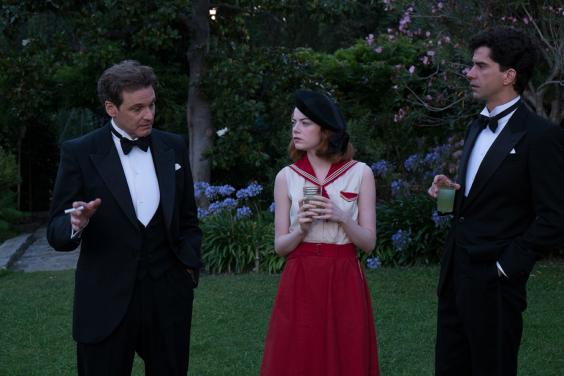 Goodman, who has left acting to serve as a minister to women in prison, said she thinks progress on diversity in Hollywood has improved but it is still a "challenge" for black, minority and ethnic actors to stand out.
"There seems to be progress. But it's an ongoing saga that we see in Hollywood, on billboards, on covers of magazines. It's a white world that we're looking at many times," she said.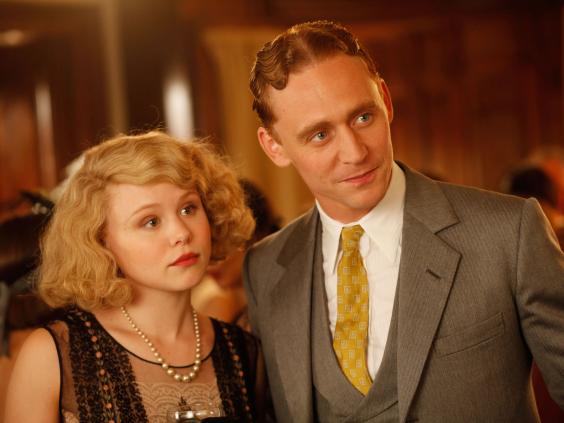 "What's always the challenge for actors is to stand out. Finding your voice and letting that voice be heard."
Allen's latest film, Irrational Man, stars Joaquin Phoenix in the main role. He has previously cast Hispanic actors in films including Vicky Cristina Barcelona and Blue Jasmine, but has hired few black actors to take on parts in his movies.
Reuse content