Sunday's ceremony will be Oscar's 87th, and with such a long history there's bound to be some good facts, figures and funny things that have happened.
To mark the biggest film day of the year, The Independent has wrangled up a series of stories highlighting everything from the gaffes, the Googles and the snubs.
You can refer to this piece if you want to know who's won the most awards, who's given the shortest speech and, most importantly, what the average height of the nominees is.
Here's a brief look at Oscar, past and present, through an assortment of numbers.
Oscar film locations: in pictures
Oscar film locations: in pictures
1/5 Birdman

Broadway, New York's theatre district (Joe Buglewicz/NYC&Co)

Joe Buglewicz / NYC&Co

2/5 The Grand Budapest Hotel

Görlitz, eastern Germany (S Wenzel)

3/5 The Imitation Game

Bletchley Park, Buckinghamshire (Shaun Armstrong/mubsta.com)

4/5 Selma

Selma, Alabama (Art Meripol)

5/5 Wild

The Pacific Crest Trail, West Coast USA (Paul Zaretsky/pcta.org)
Length, age, and, er, height
According to an analysis by Frank PR, the average Best Picture winner is 140 mins long. At 138 mins, American Sniper is closest to that.
The Grand Budapest Hotel, however unlikely it is to win the big one, would be the shortest film ever to do it.
The average age of Oscar's best actors is 45 years old. At 40, American Sniper Bradley Cooper is the closest.
The typical Best Actress winner is two years younger than her male counterpart, and 38-year-old Reese Witherspoon off of Wild is the exact age to exceed.
Of course these are pretty insignificant metrics overall. But good trivia.
The best trivia of these sorts of stats is height, of course.
This year, the average height of the men is 5 foot 9 and of the women is five 5 foot 3 — both a bit short really.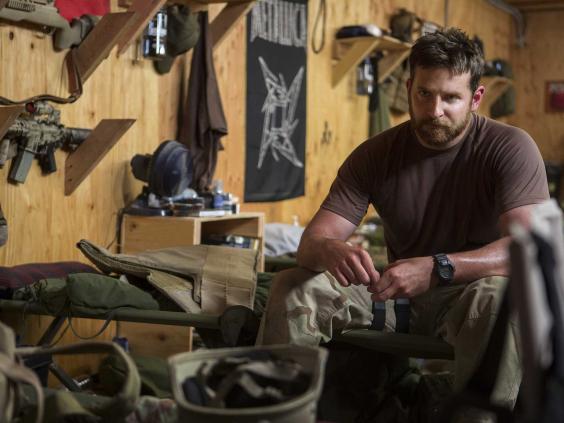 Biggest Oscar bait
Moving on, the winners of the most Academy Awards are far longer than the recommended 140 minutes.
Titanic, which one 11 awards from 14 nominations in 1998, was more than 3 hours long. It's also the second highest grossing film of all time, raking in an astonishing $2 billion.
The other big winner was the third Lord of The Rings Film:Return of the King. That $1 billion grossing, 11 from 11 awards winning film was likewise longer than 3 hours.
No film this year will win even close to that many awards, but The Grand Budapest Hotel and Birdman come comfortably top for nominations — each with 10.
Biggest Oscar champs
Meryl Streep is the queen of Oscar, having been nominated a total of 19 times (15 for Best Actress and 4 for Best Supporting).
She's won three times, most recently for her performance as Margaret Thatcher in The Iron Lady.
Streep is up again this year for Into The Woods, but she probably won't beat Boyhood's Patricia Arquette.
As for actors, Jack Nicholson - who recently retired - is the all-star, with 12 total nominations and three big wins.
As for this years crop of Best and Best, only actresses Reese Witherspoon and Marion Cotillard have won at Oscar.
Oscars around the world
There's one category reserved for films not from the US or the UK: Best Film in a Foreign Language.
That's not to say you can't have an Italian-speaking victor in the big awards - like Roberto Begnini's Life is Beautiful - but the vast majority of the time, English speaking films prevail.
Italy, the reigning champ for Paolo Sorrentino's masterful The Great Beauty, has been the most successful country in this category, with 14 wins from 31 nominations.
France comes second, with 12 from 39.
Quite unexpectedly, the UK has two nominations in this category — both for Welsh-speaking films.
The looooooooong speech
These days Oscar gives winners 45 seconds to celebrate on stage. Greer Garson who won Best Actress for Mrs Miniver in 1943, however, gave a speech around 6 times that long.
It officially lasted 5 minutes 30 seconds.
On the other end of the spectrum, although audiences have been treated to a 2-word speech from Patty Duke and a 5-worder from Alfred Hitchcock, the shortest one probably belongs to Joe Pesci.
Winning Best Supporting Actor for his turn in Goodfellas, Pesci lasted 2 seconds on the podium saying only: "It's my privilege, thank you."
And the rest:
There are 6,124 members of the academy who can vote.
Since the it all began in 86 years ago, 2,951 Oscar statuettes have been handed out.
The event can be watched (on television of course) in 225 countries.
Last year, 43.7 million Americans tuned in.
Reuse content