A War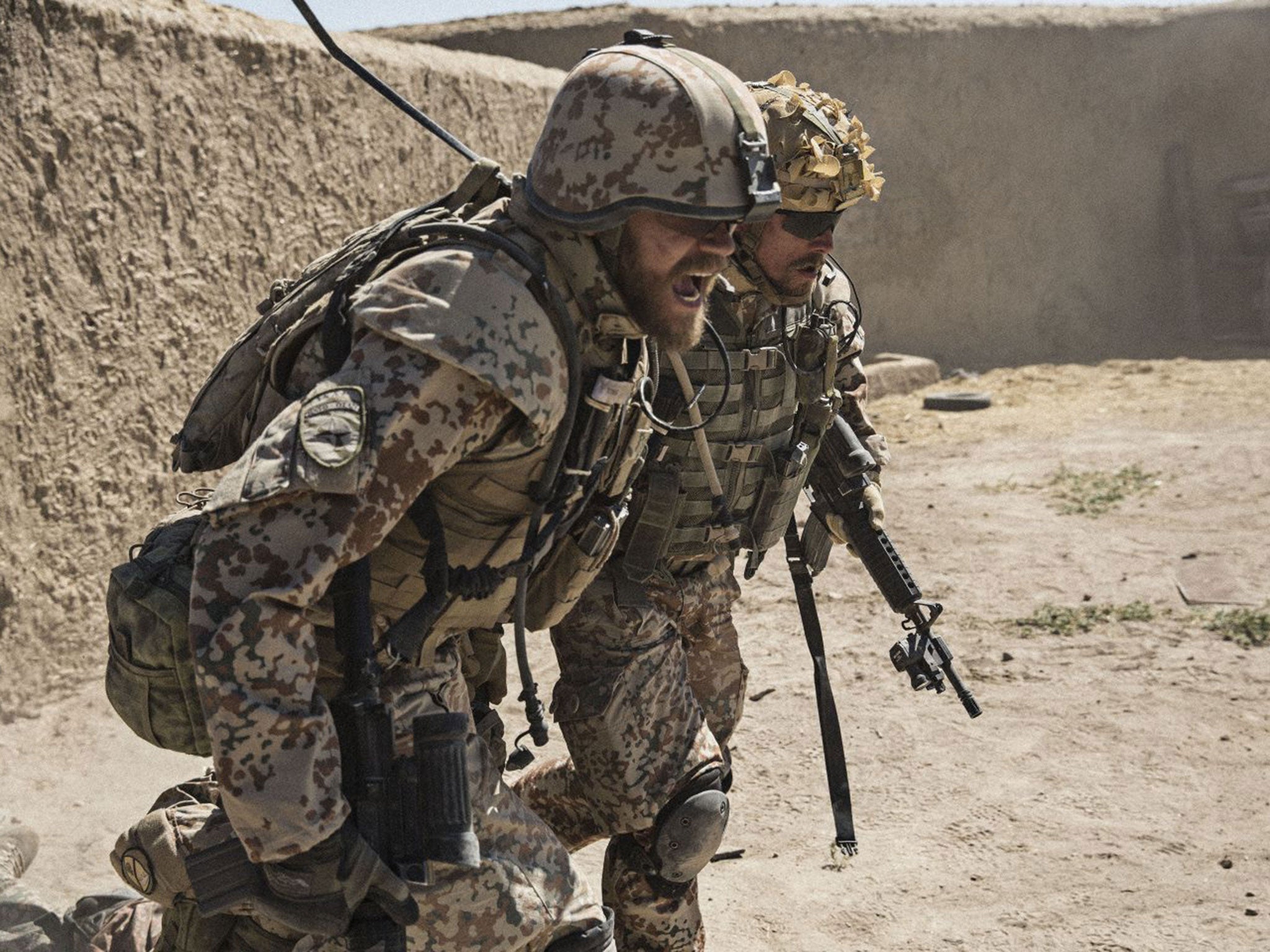 A War, film review: Fighting to hold on to humanity in Afghanistan
(15)​ Tobias Lindholm, 115 mins. Starring: Pilou Asbæk, Tuva Novotny, Dar Salim, Søren Malling
3
Click to follow
The Independent Culture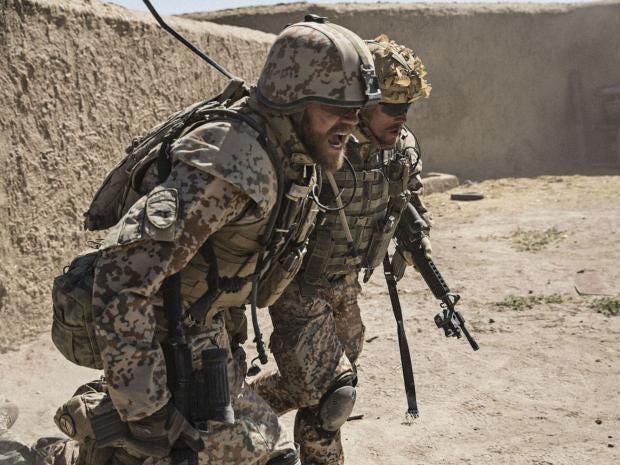 The Danish writer-director Tobias Lindholm's absorbing feature film stands as a fictional counterpart to the 2010 documentary Armadillo, which caused huge controversy in Denmark through its depiction of Danish soldiers in Afghanistan appearing to commit a war crime.
The main character here is Claus Michael Pedersen (Pilou Asbæk), commander of a troop of men in Helmand Province. There is a mood of fear and frustration among the soldiers, who are struggling to understand just why they are in Afghanistan at all or why they have to go on patrol through booby-trapped wasteland. Their commanders tell them they are there to protect the civilians but the explanation doesn't ring true. In early scenes, shot in juddering fashion with hand-held camera, one of the soldiers on patrol steps on an improvised explosive device (IED).
Claus's experiences are intercut with those of his wife, Maria, back home in Denmark, struggling to look after their young children. Claus (played in engaging fashion by Asbæk, soon to be seen in Game of Thrones) is self-evidently a decent man who does everything he can to look after the soldiers in his charge. Nonetheless, when he makes a fateful decision not to allow an Afghan family threatened by the Taliban to shelter in the Danish camp, he sets in motion a bloody chain of events. Both his military judgement and his humanity are called into question.
A War is very well written, and it covers every base in its exploration of its main protagonist's behaviour and motivations. It works both as a war movie and, in its latter scenes, as a finely calibrated courtroom drama.
The only drawback is that as Lindholm takes time to consider multiple points of view, the film risks seeming just too reasonable and even-handed. It lacks the anger and edge that a more partisan approach might have brought. As Lindholm makes visual comparisons between the plight of the children in Afghanistan and the cossetted lives of the Danish families, the storytelling also risks becoming just a little too clumsy and didactic.
Comments