Chances are that the picture of Sam Smith with arms barely big enough to cradle his haul of gold statuettes at this year's Grammy awards will end up in a platinum frame as the UK music industry audits its success before the year is over.
After all, the same artist also triumphed at the Brit awards, and for his multitude of fans, as well as management team and A&R executives at Capitol records, the image has probably already been embellished by the glint of a virtual halo.
Yet there is a dark shadow lurking behind this feelgood lustre. Smith is being held up as part of a new wave of soul singers that includes George Ezra, Jessie Ware, and Smith's predecessor in Grammy-grabbing, Adele, and unless you buy the questionable line from our most dubious politicians that dear old Albion is now wonderfully colour-blind it is impossible not to see that all of these vocalists are white. One might say it's all gone a bit monocultural.
The absence of Smith's black counterparts from the roster of star-making major labels, not to mention the podium of high-profile awards shows, may be an inconvenient truth for a society grappling hard with the thorny issues of diversity and equal opportunities, but it is an all too real and discomfiting fact.
Grammy Awards 2015: The winners in pictures
Grammy Awards 2015: The winners in pictures
1/14 Best Record of the Year

Sam Smith for "Stay With Me".

ROBYN BECK | AFP | Getty Images

2/14 Album of the Year

Beck for "Morning Phase".

ROBYN BECK | AFP | Getty Images

3/14 Song the Year

Sam Smith for "Stay With Me".

Kevork Djansezian | Getty Images

4/14 Best New Artist

Sam Smith.

Kevork Djansezian | Getty Images

5/14 Best Pop Solo Performance

Pharell Williams for "Happy (Live)".

Kevork Djansezian | Getty Images

6/14 Best Rock Album

Beck for "Morning Phase".

ROBYN BECK | AFP | Getty Images

7/14 Best R&B Performance

Beyonce featuring Jay Z for "Drunk In Love".

ROBYN BECK | AFP | Getty Images

8/14 Best Traditional Pop Vocal Album

Tony Bennett and Lady Gaga for "Cheek To Cheek".

ROBYN BECK | AFP | Getty Images

9/14 Best Urban Contemporary Album

Pharrell Williams for "Girl".

Larry Busacca | Getty Images for NARAS

10/14 Best Country Album

Miranda Lambert for "Platinum".

ROBYN BECK | AFP | Getty Images

11/14 Best Pop Vocal Album

Sam Smith for "In The Lonely Hour".

ROBYN BECK | AFP | Getty Images

12/14 Best Dance Recording

Clean Bandit (Jack Patterson, Luke Patterson, Grace Chatto, and Milan Neil Amin-Smith) for "Rather Be".

FREDERIC J. BROWN | AFP | Getty Images

13/14 Best Comedy Album

"Weird Al" Yankovic for "Mandatory Fun".

FREDERIC J. BROWN | AFP | Getty Images

14/14 Best Spoken Word Album

Melissa Rivers collects the award on behalf of her late mother, comedian Joan Rivers, for "Diary Of A Mad Diva".

Frazer Harrison | Getty Images
Despite what the casual onlooker may think, there are several black soul singers working in Britain today but they occupy an increasingly marginal space in the music industry, signing either with independent labels or paying the bills with jobs in theatre and education. Among the most talented are Carleen Anderson, Noel McKoy, Elisabeth Troy, Shaun Escofferey, Alison Evelyn, Don-E, Caron Wheeler and Omar.
All of the above have either worked in musicals or in classrooms in the past few years, but have kept on making music, and certainly Omar, who debuted in the early Nineties and counts Stevie Wonder, Gilles Peterson and India Arie among his fanbase, has by no means lost his mojo. His current album The Man is one of the best of a discography that counts seven releases of a consistently high standard.
According to Greg Boraman, manager of the Freestyle label to which Omar is signed, the key reason for the artist being sidelined is a myopic conservatism. "It does seem that black soul music artists [as opposed to urban acts] are often engaged in an uphill struggle to compete with the current crop of white major-label soul-influenced, but firmly pop based artists. Whilst I don't doubt the sincerity of those artists' love of soul music, the industry, especially mainstream radio, seems institutionally uncomfortable with music that's more soul than pop."
The essential thing to understand is that there is a gulf in creativity between the Omars and Sam Smiths of this world. One can't dismiss questions of race and image, specifically the fact that Smith's clean-cut appearance is more marketable than Omar's architecturally adventurous dreadlocks.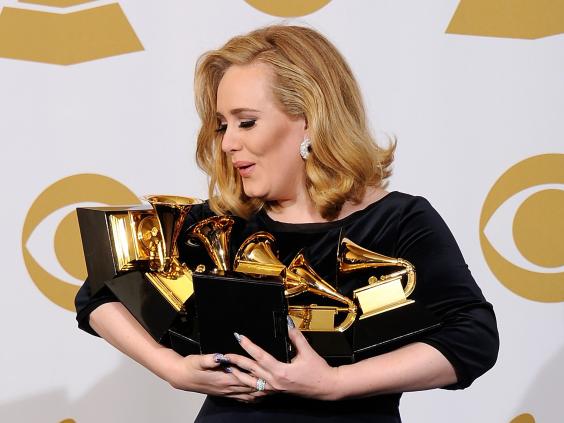 But, more importantly, there is no denying the argument that the latter upholds the lineage of Stevie Wonder and Marvin Gaye through his great originality, not his ethnicity. Soul music has never been reducible to an impassioned church holler or ornamental melisma over a perfunctory melody.
An ability to pull off a few trills and crescendos does not a soul artist make. Fine vocal technique, which Smith has, is not the sole criterion. At a premium is musicianship in the most complete sense and a desire to have truly creative rather than derivative material, often with a judicious application of new technology and an embrace of other genres.
Omar's experience is largely mirrored on the other side of the Atlantic. Artists who are at the cutting edge of soul, such as Bilal, Jhelisa, M. Nahadr and Meshell Ndegeocello, struggle for the big league recognition they deserve. D'Angelo is a fantastically gifted artist who can sell out major venues but his output has been too frustratingly meagre over two decades (he's only produced three albums since 1995) to fully consolidate his career.
Yet these artists are mavericks. They don't do dumbed-down. And that hampers them and their British kindred spirits. Boraman says: "At the same time as we were pushing Omar's "The Man" single for mainstream radio play, Robin Thicke's "Blurred Lines" was around and, as you may expect, won out. I challenge anyone to compare the two tracks and not appreciate Omar's originality and genuine soul credentials."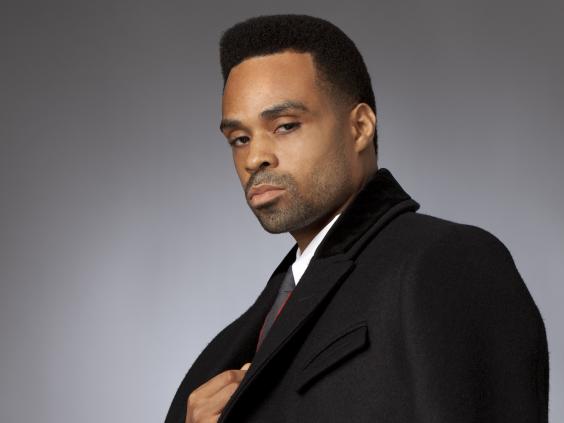 Whether or not you agree with the recent court ruling that "Blurred Lines" is a rip-off of Marvin Gaye's "Got to Give It Up", Thicke's track symbolises an infantilisation of the soul canon. The mainstream wants its soul with neither innovative style nor political substance.
Although Smith's success inevitably invokes the "Elvis syndrome" – the white boy who sounds black is the ultimate cash cow – the fact of the matter is that the war on originality transcends race. It shoots down insurgents across the colour line. Scan the history of soul in the UK in the past 15 years and you find a string of excellent white and multiracial acts who did not end up with Brit awards: Lewis Taylor, with his superbly trippy pyschedelic fantasia; Izzi Dunn, with her swish electro-classical riffs; Nash, a band with an energizing hip-hop rock flavour.
Nothing would be more welcome right now than an upsurge of acts to revive the individuality, the subversion of the above. But things will only change for the better if the incumbents break into the mainstream and enjoy the same high profile as their play-safe peers. If an experienced artist like Omar and a newcomer like Jarrod Lawson knock the next Sam Smith off the Grammy podium, progress will have been made. One is a black Briton, the other a white American. Cast your vote for both.
Reuse content