It is three minutes to four on a Sunday afternoon at BBC Radio 1, and Jameela Jamil, a woman arguably taller than any radio DJ needs to be, is strolling across soft carpet to her studio where she will preside over the UK's Top 40 for the last time.
A cancer scare last year reminded her that life is finite and so, after two years at the helm of the station's flagship show, she's off to travel the world. In her stead comes Clara Amfo, also 28, and only the second woman to hold the position in the chart's history.
Despite refreshing itself week after tireless week, the Top 40 is enmeshed – you might say smothered – in its own history. It's a national institution; many of us grew up with it, and its contents informed – sometimes hazardously – our musical tastes. Today, though, many think the Top 40 has become stagnant and staid. In its heyday it drew three million listeners a week; now that figure is closer to 1.3 million.
Perhaps the content is to blame? If it's not merely a conveyor belt of Simon Cowell-generated product, as some critics moan, it's full of multiple entries from artists whose labels make album tracks immediately available to download. Last year, Ed Sheeran had at least half a dozen songs in the Top 100 simultaneously. And while singles no longer steadily climb charts – always its most thrilling element – they can hang around much longer on the way down, like a bad smell. Sheeran's "Thinking Out Loud", last week's No 5, has been in the charts for 30 weeks; George Ezra's "Budapest" for 38 weeks.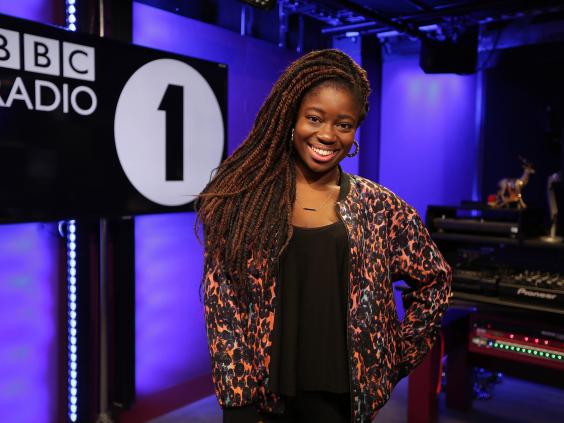 Undoubtedly, the official countdown has been stung by the fundamental changes in the way we consume music. A compelling 99 per cent of all UK singles these days are sold digitally via iTunes and other download retailers, while we also stream music via Youtube and Spotify – and each of these services produces its own charts. Furthermore, these are updated hourly, not weekly, and so where once the hallowed Top 40 told us things we didn't know, in 2015 it is now helplessly playing catch-up. Last summer, the inevitable happened when it was decided audio streams from the likes of Spotify and Deezer should now count towards chart positions.
But while the process of ranking singles has become more convoluted, people continue to buy them, and never in greater numbers: in 1978 and 1979, 89 million singles were sold in the UK; between 2012 and 2013, we bought more than 180 million. "The chart may play a different role in our lives now," concedes Martin Talbot who, as Chief Executive of the Official Charts Company, would rather not have to concede such things. But for those of us who continue to doubt the chart's ongoing relevance, Talbot suggests nostalgia is to blame. "The only real difference now is that it operates below the media radar, or perhaps below the radar of 30- to 40-year-olds who cannot help but hanker after the old days."
He might have a point here. When I was growing up, Sunday evenings were sacrosanct. I had to listen to the Top 40, or else. It felt imperative that I be informed, on a weekly basis, of what had risen four places to No 33 in the previous seven days, who had made the top 20, and which act had achieved what was surely the musical equivalent of walking on the Moon (almost) by coming straight in at No 1 – which, incidentally, The Police managed in 1979 with "Walking on the Moon". My impressionable teenage mind could barely handle the drama, in part because each successive DJ, from Tommy Vance to Bruno Brookes, Simon Mayo to Mark Goodier, was unstinting in the portentous way he (and it was always he in those days) announced the count-down.
Rock and pop highlights of 2015
Rock and pop highlights of 2015
1/5 Mark Lanegan Band - touring from 20 January

The most intriguing performance prospect of a fairly docile January is the arrival of the Mark Lanegan Band for a clutch of shows in support of the recent masterly album Phantom Radio. Expect soul-ravaged blues fatalism as Lanegan confronts dark memories and apocalyptic visions with apparent sangfroid, his baritone croon traversing soundscapes of chugging electropop, spiralling guitars and courtly pop melancholy.

Kevin Nixon/Future Publishing/REX

2/5 Bob Dylan - Shadows in the Night released 2 February

An album on which Dylan sings Sinatra, a performer in whose voice he claimed to hear "death, God, the universe, everything". He's eschewing the usual swaddling orchestrations in favour of relaxed small-combo versions, recorded with his own band. They're not cover versions, he explains: "They've been covered enough. Buried, as a matter of fact. What me and my band are basically doing is uncovering them. Lifting them out of the grave and bringing them into the light of day."

Getty Images

3/5 The War on Drugs - touring from 16 February

2014's breakout US indie band will arrive for a string of British dates. Songwriter/frontman Adam Granduciel's blending of Dylanesque vocals, stadium-pop melodies and guitar drones should appeal to fans of Neil Young and My Bloody Valentine alike, and these shows offer the perfect opportunity to check whether they're as loud and overbearing as Sun Kil Moon's Mark Kozelek claims in his amusing song "War on Drugs: Suck My Cock". Thankfully, music is big enough to accommodate both.

Rex Features

4/5 The Jesus and Mary Chain - touring from 16 February

Having bowed to the demand to perform their debut Psychocandy in its entirety – a move that places them firmly in the rock-heritage classicist ranks, rather than the punk-nihilist cadre of their original 1980s inception – the re-formed Mary Chain take their sweet white whine around the country. Expect: great tunes; loud feedback. Don't expect: a revolution.

5/5 Nicki Minaj - touring from 28 March

Initial reaction to Nicki Minaj's new album The Pinkprint is mixed, but however its more assertively autobiographical songs transfer to the live arena, bangers like "Want Some More" and "Anaconda" suggest that her upcoming shows should pack some punch. And the flamboyant diva can surely be relied on to put on a show. But what will be the colour-scheme? Think pink.

Getty Images
"Oh, but that was the whole point," Mark Goodier, now 53, says. "It had to have that. Of course, you could argue whether the importance was real or manufactured, but I always thought it had to have that element of excitement. The charts was a journal of record, and we were duty-bound to present it in a way that was engaging and dynamic."
I remained curiously loyal to the format even when it deliberately tried to upset me, as it did for 16 consecutive weeks in 1991 when Bryan Adams's overwrought ballad "Everything I Do (I Do It for You)" threatened to endure at the top spot until we were all dead. Eventually, though, I grew up, and away from it. I have not listened to the Top 40 in more than a decade, and so consequently my time with Jamil is bewildering. I learn, for instance, that someone called Philip George is at No 3 this week, Tchami at No 9, and Jeremiah Ft YG at No 32. YG, you say? Nope, sorry. If I consider what I hear in the current Top 40 to be music for ringtones, then that's nothing new: to anyone over the age of 30, the charts has always been littered with throwaway nonsense.
The style of the show remains largely familiar, fact-filled and disciplined, though Jamil is more sardonic in the role than Mark Goodier ever was. You sense, watching her, that the countdown is more important to the listeners than it is to her.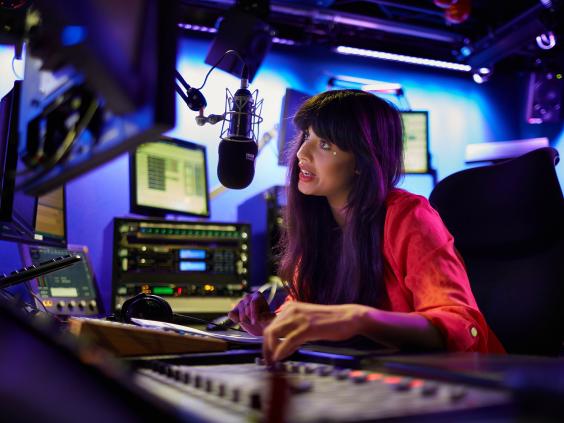 That said, she remains a vocal advocate of it, insisting that the chart is as vital as it ever was for the station's 16- to 24-year-old demographic. "There is a lot of noise out there, particularly among teenagers who get really involved on Twitter," she says.
On particularly exciting weeks – when, for example, The Vamps are battling Clean Bandit for supremacy – they have experienced Twitter meltdown. "Fans get very emotionally involved when their favourite artists compete for the No 1 spot. You should see the texts we get. They can be very … specific."
Later, I talk to Clara Amfo, who is hyperactive, chatty and instantly likeable. She tells me she is a "radio dork", and that being given the opportunity to host the chart is, "bizarre! unbelievable! dream come true stuff!" Radio 1 clearly considers her a major new asset, and hopes she might just help turn around the somewhat flagging listening figures.
"Clara has an encyclopaedic knowledge of music and the most fantastic energy," says Anna Bowman, a weekend producer here. "And with her, we'll be looking to getting even more listener reflection on the show." In other words, more tweets and texts read out, and more listeners on-air, voicing their enthusiasm. "Hopefully we'll get some screamers," Bowman says. "That's always helpful."
And so, in the near future at least, the UK Top 40 is not going to sink under the weight of its heavy history as Top of the Pops did before it. It is still here, say those most closely involved, because it remains so palpably democratic. The songs appear in the charts because listeners make them appear there. This can occasionally be problematic for the host, though.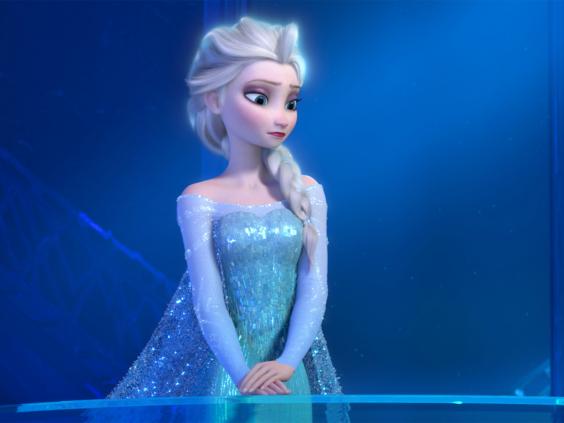 "Idina bloody Menzel!" says Jameela Jamil, clutching her head between her hands, as the countdown reaches the US singer's Frozen mega-hit "Let It Go", a song that might diplomatically be described as the most unrelenting piece of musical theatre in recent years. It has been in the Top 40 for the past 57 weeks, and has come to haunt the outgoing DJ.
"And I hate it, I absolutely loathe it. I'll miss a lot about this show," she says, "but I won't miss that f**king song."
'The Official Chart Show' with Clara Amfo is on Radio One on Sunday from 4pm
A pop history - The official UK TOP 40
1969
The very first official singles chart was compiled from the sales of 250 record shops. The stores were randomly chosen from a sample of 6,000 and sales figures were counted up to the time the shop closed on a Saturday – ready for the big reveal on the following Tuesday.
1983
The electronic chart was born, with bar-code scanners and computerised compilers now automatically gathering and processing information.
1987
The chart announcement moves forward from Tuesdays to Sunday afternoons where it has remained ever since.
2005
Following the June 2004 launch of the iTunes store, and the September 2004 launch of the spin-off UK Official Download chart, the main singles chart is rebranded and begins to combine physical CD sales with legal downloads. 
2006
"Crazy" by Gnarls Barkley became the first song to top the charts on download sales alone.
2014
It is decided that audio streams from services such as Spotify, O2 Tracks, Xbox Music and Sony Unlimited should also now count towards the Official Singles Chart. On 7 December7th, "Thinking Out Loud", by Ed Sheeran (below, left) became the first single to reach No 1 as a direct result of streaming. The song was streamed 1.6 million times in a week giving it an overall lead of 13,000 sales.
Amy Nicholson