After the poet, musician and activist Gil Scott-Heron died in 2011, his protégé and surrogate son, Malik Al Nasir, decided to pay tribute to him in Liverpool, the place where they first met. After years of work, this event, The Revolution Will Be Live: A Tribute to Gil Scott-Heron, takes place on Thursday as part of Liverpool International Music Festival. Here, the various voices taking part in the event pay their respects to a man who touched their lives.
Malik Al Nasir, British author and performance poet, frontman of Malik and the OG's
I was at Gil's funeral in 2011 in New York when Kanye West performed "Lost in the World/Who Will Survive in America?" which took the lines from Gil's song "Comment #1" from his first album A New Black Poet – Small Talk at 125th  and Lenox. Kanye had taken that track and  rapped a whole song around it and he performed  that for Gil.
Gil meant everything to me really; he was like a father to me. My own father had passed away when I was 12 and he took on the role after I met him at Liverpool's Royal Court Theatre in 1984, when I was 18. I had managed to sneak backstage and when I met him I shook his hand. I said thank you for the show and turned to leave and he stopped me and asked about the riots we'd had in Liverpool. So I offered him to take him on a tour of the riots and the next day off we went together. Shortly after that he asked me to come on tour with the band.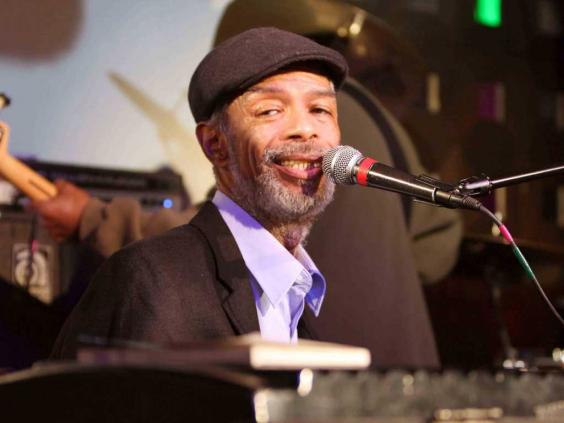 We went on tour with Richie Havens, who opened Woodstock in 1969 with "Motherless Child", which, incidentally, is a song that I now cover with my band. It was a slave song – but I toured with Gil and him before knowing who he was. When we were on that tour in 1988 Gil passed me a book and said, "Read that" and I stuttered and he said, "Are you not fluent in reading or something?"
I'd been in the care system since the age of nine and I had never learnt to read or write and so that was a turning point for me. Gil made me see that my lack of literacy was something that I could address and from then on I pushed myself to learn and make stuff make sense. Gil was a teacher. He gave me the tools to go on to pursue my education and I feel that what I'm doing now, with organising the tribute, is using everything that Gil taught me; I'm bringing all of it together to celebrate him. It has taken a long time since the funeral to organise this tribute. I was helped by Simon Glinn, the executive director of Liverpool Philharmonic, Richard McGinnis, the head of Talent at MAMA group and Yaw Owusu, the curator of Liverpool International Music Festival, over the years since the funeral in 2011.
We're trying to raise awareness of what he stood for. Most people know Gil was a poet and musician and activist, but he had two novels in print before he made an album. He had a master's degree in English and the reason I became literate was because of his guidance.
You know there are a lot of disaffected youths in Liverpool who have ended up being outside of society and I could have easily ended up in that category – but all I needed to become productive was a mentor. And so I want to show people that Gil was that to me, and also that anyone can change their destiny if they have someone who believes in them.
Talib Kweli, hip hop artist and part of rap group Black Star, formed with fellow rapper Mos Def
Any artist who has an interest in hip hop or spoken word will have an interest in Gil Scott-Heron because he helped create the genre. I met him at SOBs [a live music venue in New York] in 1993; I went to see him perform. He completely influenced me as an artist.
Tony "Gad" Robinson, founding member of British reggae group Aswad
I think more than anything it wasn't just that he was a musician or a poet. There are loads of musicians and poets but it was potent with him. Gil brought the problems that certain minorities had to deal with to the wider public.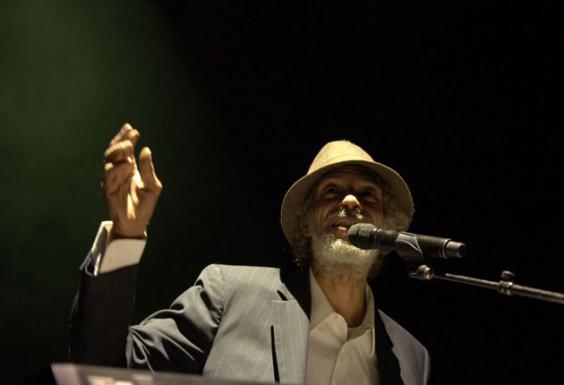 He protested. He recorded life's ups and downs, like he was a part of us, the same way Nina Simone or Bob Dylan did. More than anything, as a band, we were drawn to his perspective on life, which was basically that no matter what colour we are or where we come from we are all entitled to feel like number one.
What we learnt from Gil is that unity is strength and that's what we want people to take from our shows. It sounds like a simple message but that's what it's all about. When you get older you realise there are all sorts of ways to blame other people for what you don't have. You realise people don't respect each other.
Gil was instrumental in the Free Nelson Mandela movement, which we supported 100 per cent – it climaxed in the Free Nelson Mandela concert in 1988 at the old Wembley Stadium, where we played alongside Dire Straits and Simple Minds. We were honoured as a band to even be mentioned in the same paragraph as Nelson Mandela.
We knew him as someone who was incarcerated for standing up for his rights, but when we met him, he told us: "Thank you for your music and all the people around the world that helped." I will remember that day forever. His grandson will be at our tribute next weekend. When I meet him I'll say 'carry it on if you can'.
Rumal Rackley, Gil Scott-Heron's son
My father was a phenomenal intellect, humorist, activist and artist – and a man who cared deeply about social issues and humanity. Many people don't know the caring side of Gil. They only know Gil as a socially conscious, revolutionary poet and powerful musician. I especially appreciate the role Malik Al Nasir is playing in mounting this tribute because of Malik's special regard, not only for Gil's unique place in history but for Gil's kindness and willingness to extend himself to others.
Garry Christian, lead singer of The Christians
I met Gil Scott-Heron after one of his gigs in Paris. We were laughing backstage about how much I loved his songs and how much I enjoyed singing our cover of his song "The Bottle" and he just smirked and said: "Man why can't you write your own songs," which was so Gil.
His voice was underrated – very easy and relaxed and his music was a great blend of soul and jazz. He personified a man who had absolutely no fear in talking about really important issues that were so often swept under the carpet around the Seventies, Eighties and Nineties.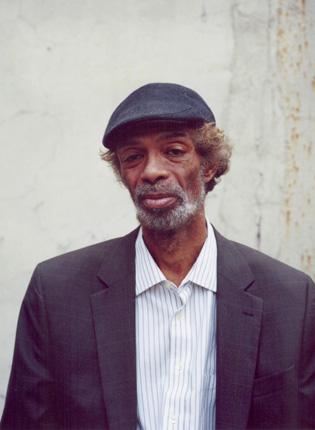 He would have made a great politician. His views on the rights and wrongs of society are so current – mistreatment of Native Americans and how their history was erased and land taken from them, the rich get richer as the poor get poorer –all our current problems really. His poetry and songs just said it pretty blatantly how it is.
We decided to cover "The Bottle", which we released as a single in 1993, because it was such a great message: "See that sister she looked fine 'til she started drinking wine". It touched me and is still a favourite with my fans at every gig all these years later. Few people back then were open about the demons of alcohol and how it destroys lives.
Gil was a true genius with words and he highlighted many poverty and race issues through his songs, long before many people dared to be so outspoken. He was more of a poet than a songwriter but he shared so many of my beliefs and values. Gil was a superstar who didn't get the attention he deserved.
Joey Ankrah, vocals & lead guitar, The Christians
It's so cliched to say he was the voice of the black man... but it's kind of true, he was brave enough to compare racial tensions in the US with those of apartheid in South Africa. We all knew this but few were brave enough to come out and say it. I suppose he found it easy to say the unsaid.
Pieces of Man was my dad's [Joey Ankrah senior, a singer with The Chants who were famous for having The Beatles as their warm up band] and I listened to it over and over in the Nineties when I was 16.
Gil's work mirrored the current hip hop artists of our time – he was a clear voice saying the same things that Tupac said much later on – basically just asking when will the world start to treat  us right?
The Revolution Will Be Live: A Tribute to Gil Scott-Heron takes place on 27 August at St George's Hall, Liverpool. http://www.limfestival.com/
Reuse content