Royal Blood may have been hailed as the "saviours" of rock and roll, but there are plenty of other acts out there keen to put your eardrums to the test.
Broken Hands are a young band whose upcoming album Turbulence has been (coincidentally) produced by Tom Dalgety (Royal Blood, Killing Joke, The Maccabees), and includes their latest single "Meteor".
They performed a live show on the recently departed XFM, and their full UK tour begins in October.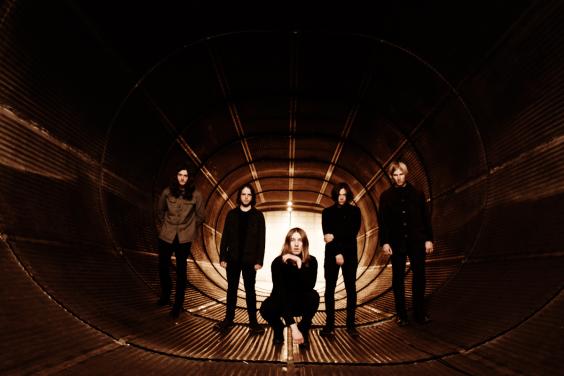 Frontman Dale Norton says of their new video for "Who Sent You": "It's part one of a series we've made with Chris Wade who's a long-time friend and great director.
"Each part explores the parallels between physical Turbulence that leads to a crash landing and temporary  paranoia that leads to a hung over stability. Our whole record explores taking off and coming down, landing is the dark side of the coin!"
Listen if you like: Royal Blood, Kasabian, Hard-Fi, Drenge
Q&A with frontman Dale Norton
- What have you been listening to recently?
In our house we've had  Secret Machines, Steve Miller Band, Andy Shauf and the Chemical Brothers' new record.
- Where does the interest in space and aviation come from?
I dropped some friends of at Heathrow to go travelling and on my way out I realised that everyone I knew was either physically flying or sat in their front room flying internally! I thought, yeah we could write a record on this theme. Space is the ultimate flight so we transcended to that.
- First gig, best gig?
Our first gig was at our local festival (Lounge On The Farm) opening the second stage. The best show was probably Electrowerkz London sold out - it was the biggest venue that we've covered in silver!
Broken Hands' UK tour begins on 3 October 2015
Reuse content