In the heyday of punk no demonstration was complete without a rendition of one of the Tom Robinson Band's politically charged anthems.
Now the "Glad to be Gay" singer hopes to help a new generation to rediscover the power of the protest song with his first new album in two decades.
A vocal supporter of Amnesty International, Rock Against Racism and LGBT rights, Robinson enjoyed chart success with hits including  "2-4-6-8 Motorway", "Up Against the Wall" but is best remembered for  "Glad to be Gay", his singalong paean to homosexual liberation. The BBC tried to ban the song in 1978, a stricture defied by the DJ John Peel.
After turning his back on writing and recording, Cambridge-born Robinson embarked on a new career as a broadcaster, championing independent musicians and emerging artists through his Saturday night show on BBC6 Music.
Now, energised by the young bands given their first national exposure on his show, the 65-year-old has taken the "daunting" decision to return to the pop fray, with a new album which taps into some of the fervour for political change displayed by the crowds of young supporters packing Jeremy Corbyn's rallies.
Only the Now, Robinson's first collection of new songs since 1996, finds the singer returning to themes of social justice, in a folk-punk style.
"The Mighty Sword of Justice", a controversial song attacking government reforms to the Legal Aid system, features Colin Firth, the Oscar-winning actor, reading a BBC News headline report about the withdrawal of support for family cases, which Robinson argues will significantly reduce access to justice.
The song, which also features Billy Bragg on vocals, includes the line: "There's one law for the rich and  another one for the poor, Rebekah's friends and fortune protected her in court." It's a swipe at Rebekah Brooks, the former News International chief executive, who was cleared last year of charges including conspiracy to hack phones. "I'm not making a comment on her guilt or otherwise ... Justice ought to be available to everyone. It costs around £700 to plead not guilty in court, but £150 to plead guilty."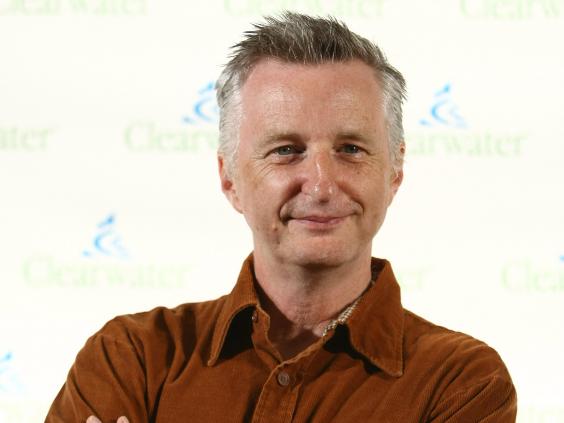 The album includes songs attacking bankers bailed out by taxpayers ("Sue me suckers – I don't care no more, Now government money's made my job secure") and the voice of Sir Ian McKellen in the Bible-mocking "Holy Smoke". It could provide the warm-up music to Corbyn's rallies. "If your songs don't reflect feelings you share with your audience then you're not writing pop music, and I certainly share that widespread belief there's a small, cynical elite who are taking the rest of us for a ride," said Robinson. "If only one potential leader of the Opposition is prepared to give voice to this perception, no wonder disillusioned people are rallying to his campaign."
"Live Aid showed us how much change can be achieved by engaging with the establishment on its own terms. Punk rock and the poll tax riots showed us how much change can be achieved by throwing your toys out of the pram – and there does seem to be deep disaffection and appetite for change out there."
The singer and his musical collaborator, multi-instrumentalist Gerry Diver, deliberately kept the songs brisk to attract younger listeners. "Most of the songs are around three minutes or under. The attention span of music fans these days is different ...  you can't bore them, they can skip anything after 10 seconds."
Robinson's band is currently performing the record to enthusiastic crowds of young fans at festivals.
Much has changed since the late 1970s. Robinson met his wife, Sue, at a Gay Switchboard helpline benefit and has two children. Contracting "late onset bisexuality" has not stopped him singing "Glad to be Gay" with any less conviction.
"I thought it was commercial suicide when I wrote it. I had to trick the closet gays into singing the chorus. Society has changed. But there will still be someone hearing it sung at the top of their voices by a roomful of people for whom that will be a liberating experience. That person could have been me all those years ago."
The causes are no longer directly political. Robinson attempted suicide as a teenager and the album, out in October, wrestles with the mental health crisis among young men. "I've battled depression all my life. The song "Don't Jump, Don't Fall" is about someone close to my family who succeeded in a suicide attempt. It's difficult for young men to talk about battling depression. Today, there is a helpline which I didn't have – Calm, the Campaign Against Living Miserably."
The Calm helpline is on 0800 58 58 58
Reuse content