Glastonbury's over, you're broken and broke. But the summer is long and there's plenty of live music events still left to fill it with. Before you blow the budget on another music festival, though (with the average UK festival costing more than £200 for a weekend ticket, let alone the food and drinks budget, it's not a decision to be taken too lightly), consider the pocket-pleasing plethora of free festivals taking over the UK this summer.
Godiva: 3-5 July, Coventry, War Memorial Park
Now in its 17th year, Coventry's family-friendly festival is growing in popularity. With 80,000 guests estimated for the three-day weekend, Godiva has managed to secure big-name artists, from the eclectic sound of Fun Lovin' Criminals to the Liverpudlian indie rock band The Wombats and new boys on the punk scene, Slaves. Godiva's music is diverse both in age and style.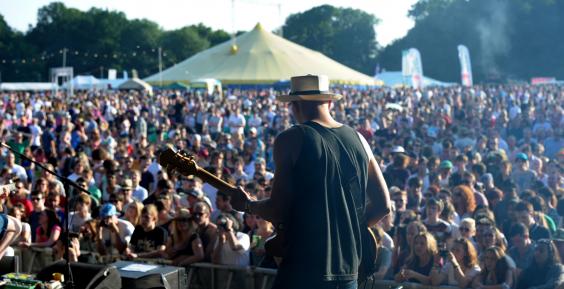 Though focusing on live performances, Godiva also boasts a surfeit of other attractions – including a funfair, vintage market and the Urban Youth tent, where young people from  Coventry in the music industry can seek advice.
Limefest: 5 July, Limehouse, London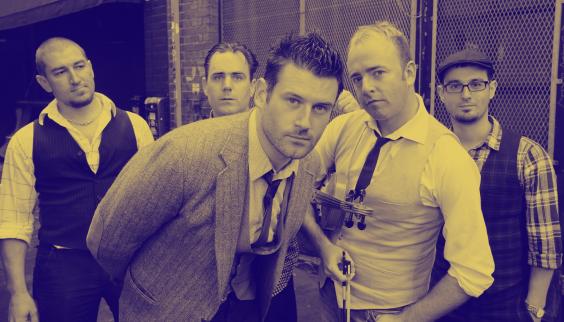 There's a bizarrely large amount of music talent in the small area of Limehouse, located on the Thames, situated within five miles of Canary Wharf's shimmering corporate bulk. Local groups Torre Flamenco, Docklands Sinfonia, The Craicheads and Bacchus are all playing but the question on everyone's lips is, will new local lad Sam Smith put in an appearance? The odds aren't good, but he has signed a CD for the raffle at least.
Cowley Road Festival: 5 July, Oxfordshire
Billed as "Oxfordshire's biggest free festival", Cowley Road, which began as a small street party, is a family-friendly day festival, with games, dance and music acts. The carnival day features dancers and a horn band playing a lively mix of township, jazz, New Orleans and east-European music. The annual Cowley Road parade remains a very cute and local affair, with schoolkids and samba bands. The theme this year, "creating our future", celebrates the 150th anniversary of nearby Oxford Brookes University.
City of London Festival: To 10 July, various venues across London
Founded in 1962, the City of London Festival returns with 18 days of 200 artistic events, 92 of which are completely free. Most notably, the New Covent Garden Dance Orchestra appears free of charge in the Gherkin on 10 July and a series of free lunchtime treats in Canary Wharf includes a performance by high-energy Bulgarian band Tantz (8 July).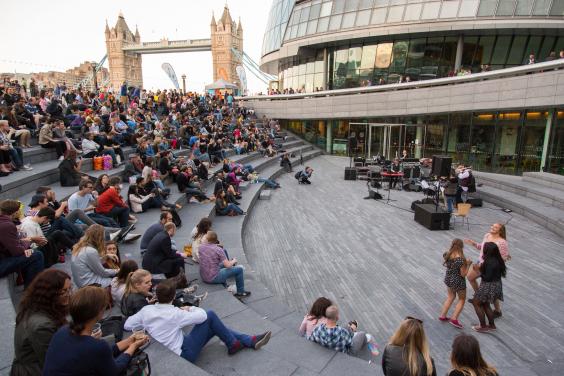 "Jazz With a View" will juxtapose world-class musicians with magnificent views from the Sky Garden at 20 Fenchurch Street and the Shangri-La Hotel at The Shard, while "The City's Great Halls" events play host to classical orchestras, including the Danish String Quartet and the New Zealand String Quartet, who will be performing intimate concerts in venues not usually open to the public – such as the grandiose Plaisterer's Hall, and the equally elegant Mansion House. Box office opens 15th April.
Beggar's Fair: 11 July, Romsey, Hampshire
A day of folk, jazz, blues and world music spills onto the streets at this lively day of music. Last year around 80 different acts took part, with small temporary stages appearing throughout the town and most pubs and bars turning into gig venues. Local acts like Southhampton-based rock quartet A Formal Horse will perform alongside international groups like Latin dance orchestra Atlantico. The fair's USP is it also becomes home to several sub-genres of of Morris Dancing. Jig along with the Holly Copse Molly, who do a type of Morris Dancing originating from East Anglia, or the New Forest Meddlars who do a fusion Morris Dance. They formed in 1990 and are based in Copythorne. Delightful.
Edinburgh Jazz and Blues Festival: 17-26 July, various locations across Edinburgh
Created in 1978 by banjo player and guitarist Mike Hart, Edinburgh Jazz and Blues Festival is a mix of free and ticketed events. The festival initially focused on traditional jazz performed in pubs, but has now expanded to appropriate venues spanning the city including a converted 19th-century Georgian church, and now also incorporates blues artists.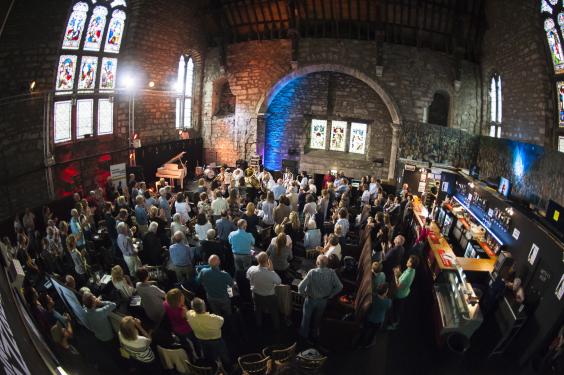 Though the event prides itself on musical excellence rather than fame per se, it still brings in some household names; Jools Holland and his Rhythm & Blues Orchestra are a key feature of the line-up, performing at the Festival Theatre on Saturday, 25 July. Holland's renowned band will perform alongside featured guests such as Soft Cell's Marc Almond, as well as vocalists Ruby Turner, Louise Marshall and Mabel Ray. With Mardi Gras on Saturday, 18 July,  and Edinburgh Festival Carnival on Sunday, 19  July, incorporated into the festival proceedings, the Edinburgh Jazz and Blues Festival promises to be nine days of music, dance and Scottish summer fun.
Festwich: 25-27 July, Prestwich, Manchester
So what if the Foo Fighters cancelled their gigs? you can see the Flew Fighters instead! For free! Can't get a Muse ticket for love nor money? Why not go to Mused instead? For free! The UK's biggest free tribute festival will ply you with hits from your favourite bands, without any of their attitude or unreliability. Prance about to Faith No Man, headbang to Mentallica and shoegaze to Fell Out Boy... for free!
Monmouth Music Festival: 24 July – 1 August, various locations across Monmouth, Wales
Organised by a committee of volunteers, this nine-day festival will be held across nine venues and uses both local stars and national stars across all genres including dance, classical, country, folk, jazz, pop, rock'n'roll and ska.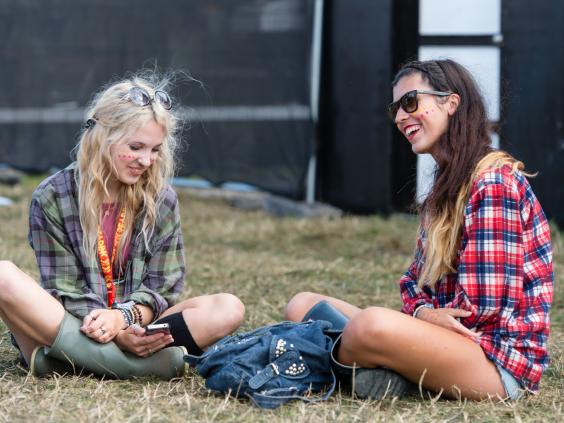 The historic Welsh border town not only succumbs to the increasing number of visitors, but embraces them, adding venue space each year and revelling in all aspects of music amidst beautiful Welsh countryside. The headliners for 2015 are the glitteringly camp Uncle Funk & The Boogie Wonderland, who specialise in disco classics performed while wearing outrageous outfits.
LIMF's Summer Jam: 27-31 August, Liverpool
Replacing the popular, if rowdy, Matthew Street Festival, Liverpool International Music Festival takes over Liverpool for this weekend's "celebration of the global music city". Most events are ticketed, but the largest, LIMF's Summer Jam, is absolutely free of charge. Held in Sefton Park, Summer Jam is Europe's largest free music event and boasts Grammy, Brit and NME Award-winners Basement Jaxx alongside chart-topping DJ and producer Naughty Boy as two of the festival's major headliners.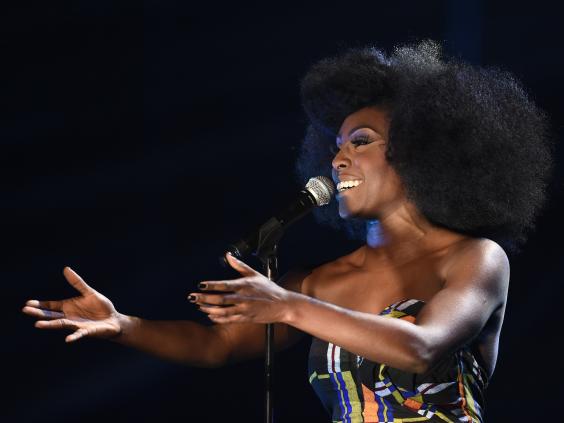 Other pop, dance and R&B artists such as Laura Mvula, Katy B and Rae Morris will grace the stage, but will be accompanied by many more unknown musicians and it will culminate in one huge celebration of music right in the heart of Beatles-town.
Southdown Folk Festival: 25-27 September, Bognor Regis
Located by the seaside, this folk festival attracted 25,000 music-lovers last year. For £58 you get access to all the headline acts, which this year includes popular roots and folk duo Show of Hands, multi-instrumental Irish group Craobh Rua, who play banjo, mandolin, fiddle, uilleann pipes, tin whistle, guitar and vocals and Sixties folk-influenced fourpiece Pilgrim's Way. There are also loads of completely free gigs, from as yet un-named acts, around the whole area stretching from the beach all the way to the town centre. Keep an eye on the festival's website (southdownsfolkfest.co.uk) for details nearer the time.
Oxjam: Throughout October, nationwide
Oxfam's yearly music festival sees buskers and rising stars playing free gigs up and down the country, alongside paid-for concerts. The event gets less media attention than it should because of a lack of big-name bands, but who can argue with the bargainous appeal of a free night of music, even if you don't know the band's name?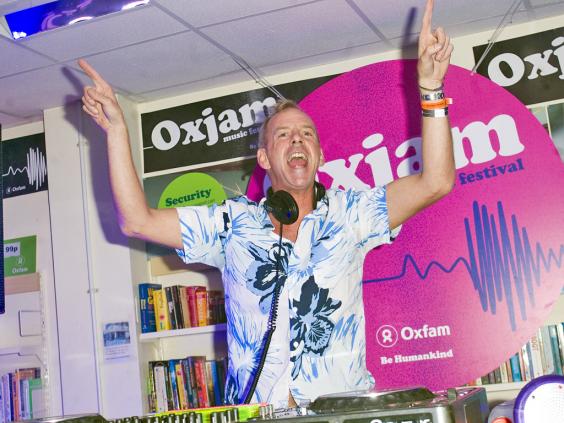 The event is regularly endorsed by big-name musicians, however; Jarvis Cocker, Fatboy Slim, Damon Albarn and Hot Chip have all lent their support in previous years, and if you're very lucky and put your name in the ballot you might win tickets to the launch party or chance upon one of their secret gigs, where famous faces get the month-long party started.
Reuse content