Devout Glastonbury-goers really don't want Kanye West to headline the festival.
After an online petition attracted more than 133,000 signatures calling for the rapper to be taken off the bill, Emily Eavis has revealed she received death threats after booking Kanye for the Saturday night headline slot.
The Glastonbury organiser said it was upsetting given she had booked "something that was so exciting and interesting and fresh and brilliant for the festival".
She told the Times: "It was not a pleasant world we unwrapped. I had death threats and stuff. It was just horrible. It was just crazy.
"It was getting out of control. We had Time magazine, all the American news channels saying they were going to come down. This incredible onslaught worldwide."
She said that Kanye was the most exciting artist making music at the moment, adding: "for us, getting the biggest star in the world was an amazing coup".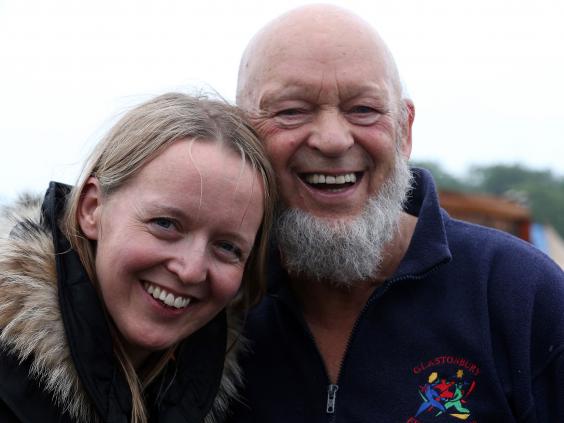 The petition to "cancel Kanye West's headline slot and get a rock band" states on its change.org page: "Kanye West is an insult to music fans all over the world. We spend hundreds of pounds to attend glasto, and by doing so, we expect a certain level of entertainment."
One festival-goer from New York who signed the petition wrote: "Kanye sucks. I want to see some real artistry. Someone like Beck."
Another from Bognor Regis said: "I'm signing because I think Kanye West headlining Glasto is outrageous. The man has no morals and has no talent."
The founder of the petition, Neil Lonsdale, later admitted he had never been to Glastonbury before.
Jay Z became the first rapper to top the bill on the Pyramid Stage in 2008, but his headline slot was criticised by festivalgoers with Noel Gallagher claiming he was "wrong" for the event.
Eavis has previously said Glastonbury's headline acts have never been limited to rock and never will be.
"Stevie Wonder, the Prodigy, Curtis Mayfield, the Chemical Brothers, Gorillaz, Jay Z, Beyonce and plenty others prove that," she told the Guardian.
"I've realised over the years of announcing line-ups that, literally, whoever you reveal will be met with some hate online."
At least the haters will have rockers Foo Fighters and The Who to listen to for the other two headline acts at Worthy Farm in June.
Reuse content