What happens to television talent show hopefuls when their dreams are dashed? Judging by two recent contestants, they sign up for a Tennessee "boot camp" and return to Britain as country music starlets, primed to become the next Taylor Swift.
Next weekend, Nashville takes over the O2 Arena for Country To Country, a sell-out, two-day event bringing the best exponents of America's heartland music to a British audience.
Alongside country titans such as the Dixie Chicks and Brad Paisley, the O2 line-up features Emma Jade and Carolynne, a pair of British singer-songwriters who reached the final stages of The Voice and The X Factor respectively but found themselves cast as "novelty" acts because of their love of country.
Instead of disappearing into obscurity, they attracted the attention of leading Nashville industry figures who invited them to hone their craft by working with the genre's most successful songwriters and producers.
Emma Jade Garbutt, 19, from Doncaster, South Yorkshire, was invited to Nashville by David Malloy, a talent-spotter who has worked with Tim McGraw and Dolly Parton and she is now tipped to become the UK's answer to Swift, whose confessional lyrics and glossy pop sheen have made country the latest "hip" sound for British teens.
"Working in the studio in Nashville was like boot camp for me," said Emma Jade. "They taught me so much about what I needed to change and to make myself more commercial. I learnt so much about the Nashville way of recording."
Her "battle round" performance on The Voice last year was watched by 11 million people but it didn't give Emma Jade the launch pad she needed to fulfil her country dream.
"When I got booked for gigs after I got treated like a cabaret act," she said.
"A lot of people in the UK still think country is just Dolly Parton and 10-gallon hats. It's actually about real storytelling and emotion, its four chords and the truth. That's what attracted me to it."
Emma Jade will be appearing alongside Carolynne Poole on the "pop-up stages" inside the O2 concourse, which are free to anyone without tickets for the main event.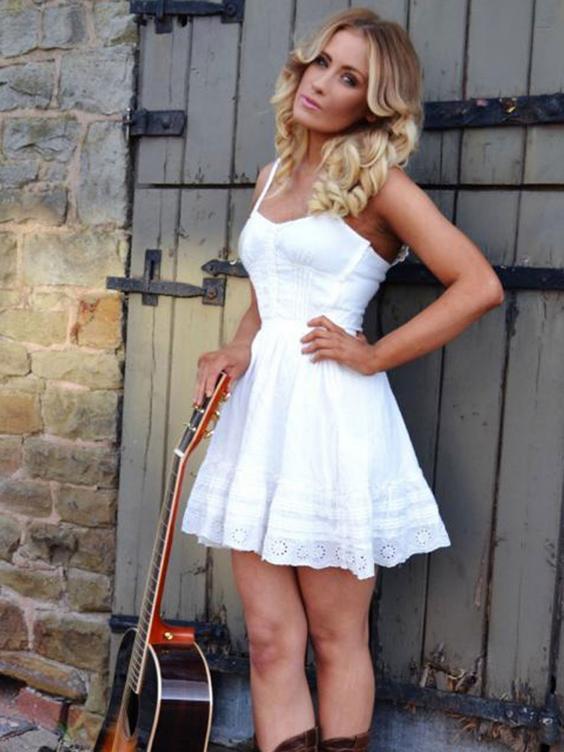 Carolynne, 33, from Leeds, West Yorkshire, was mentored by Gary Barlow during the 2012 X Factor series but was told by producers to dilute her country leanings to win mainstream viewers' support.
Like Emma Jade, Carolynne has been raised on country music since childhood. She has been offered recording deals in Nashville after being invited to perform at the home of country and collaborate with hit songwriters there.
"In Nashville they have songwriting and production teams that nurture artists," said Carolynne, who aspires to be a commercial pop-country star in the style of Shania Twain. "The doors are opening for country music here – Adele wrote her 21 album with country writers when she fell in love with the music."