DJ Khaled could have marked the chart success of his "Hold You Drown" track with Chris Brown with a humble tweet thanking fans, but instead he went to the Bahamas and shot a 12-minute documentary for World Star Hip Hop celebrating himself and wrestling with an absurdly-oversized bottle of champagne.
There is so much to love about this video, the gaudy opulence, the repetition, but here's a few highlights to look out for:
- DJ Khaled trying to pour champagne underwater
- The bottle kind of sinking him at one point
- Flipping the bird from a jet ski
- Taking a selfie on a jet ski
Look at this fantastic idiot pouring drink underwater. pic.twitter.com/LM3yopyunH

— Sylvain Trilltord (@KuntaKutiKing) November 4, 2014
- Belly flopping from a yacht
- The fact that he doesn't actually have the "number one record in the country" but the number one urban record
- Washing his gold chains in the shower
- Just having sex with someone at one point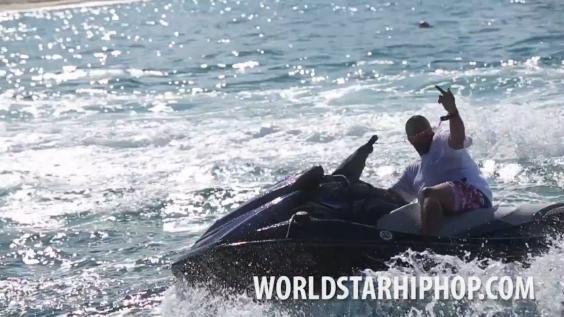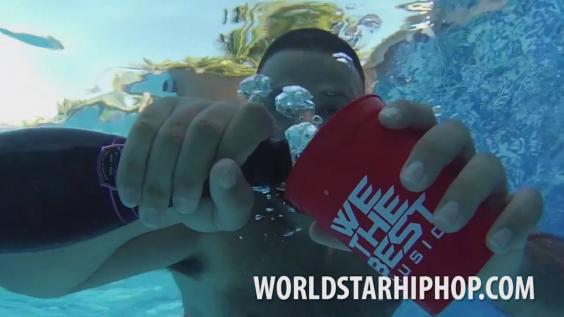 - His "number one breakfast" of egg whites
- The line "They don't want you to be on a jet ski doing 360s"
- A zoom close-up of some chicken wings
- Pouring champagne again
- The champagne actually being a sparkling rosé
(H/T Noisey)