Kanye West has had to be rescued by police after attempting to walk on water.
The US rapper was playing a free gig in Yereven, Armenia when he jumped into a lake, only for hoardes of fans to follow him in.
"Over there, can y'all see me over there? We're going to do something different right now, like, like, like we always do it this time!," West yelled to the crowd, before dramatically heading into a shallow part of Swan Lake in Yerevan while performing "Good Life".
Photographers were among those wading into the water to snap the scrum but police soon ran in to stop the gig and take him out.
Fifteen minutes passed with fans loudly chanting West's name before people began leaving. The "All Day" singer had made it through six songs in 45 minutes, including "All of the Lights" and "Stronger".
Kanye West's greatest self comparisons
Kanye West's greatest self comparisons
1/12 God: "I am God's vessel. But my greatest pain in life is that I will never be able to see myself perform live."

Getty

Getty

2/12 Steve Jobs: "I think what Kanye West is going to mean is something similar to what Steve Jobs means. I am undoubtedly, you know, Steve of Internet, downtown, fashion, culture. Period. By a long jump."

Getty

David Paul Morris/Getty Images

3/12 Walt Disney: "I'm more of a Walt Disney or something. Rap is just a chamber of my thoughts. [They're] something that I really wanted to express as a modern day poet."

Getty

Getty

4/12 Braveheart: "I feel like a little bit, like, I'm the Braveheart of creativity."

Getty

5/12 Willy Wonka: "I want to be as unrealistic as possible. The worst thing about me comparing myself to Steve Jobs in that it's too realistic of an idea. What I need to stay is I'm more like Willy Wonka."

Getty

Getty

6/12 Picasso: "No matter how they try to control you, or the motherfucker next to you tries to peer pressure you, you can do what you motherf**king want. I am Picasso."

Getty

Getty

7/12 Hermés: "Visiting my mind is like visiting the Hermès factory. S**t is real."

Getty

Getty

8/12 Michelangelo: "When I think of competition it's like I try to create against the past. I think about Michelangelo and Picasso, you know..."

Getty

Getty

9/12 The Pyramids: "... the pyramids."

Getty

Getty

10/12 Thomas Edison: "I am Thomas Edison."

Getty

Getty

11/12 Soldiers: "You're literally going out to do your job every day knowing that something could happen to you."

Getty

Getty

12/12 The Police: "This is like being a police officer or something."

Getty

Getty Images
West's reality TV star wife Kim Kardashian, who is of Armenian descent, soon tweeted about the stunt, excitedly praising her husband for a "crazy night".
"Thousands of people were there!" she wrote to her 31 million followers. "Kanye jumped in Swan Lake to be closer to the crowd on the other side and so many people jumped in too!"
Crazy night! Kanye wakes me up & says he's doing a free concert in Yerevan, Armenia! I throw on sweats & we go! pic.twitter.com/2cjbaJbz7q

— Kim Kardashian West (@KimKardashian) April 12, 2015
Unsurprisingly given the bags of 'Yeezus' air on sale a few months ago, 'Kanye's water from Swan Lake' is already being sold on social media (hopefully this is a joke, but you never can be sure).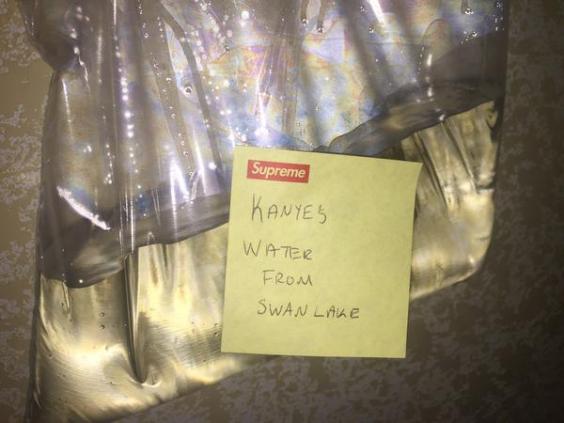 A new demo from West featuring Rihanna emerged online over the weekend. "Midas Touch" is expected to appear on their upcoming albums So Help Me God and R8.
Reuse content