Kiss frontman Gene Simmons got more than he bargained for when garage rockers Black Lips ambushed his recent live Q&A with fans.
While the Seventies icon was busy responding to questions for HuffPost Live, the group sabotaged the online event, their faces painted black and white in mockery of Kiss, who they called out for making "misogynistic" music.
"Mr Simmons!" yelled lead singer Jack Hines. "We're here to tell you that the day of misogynistic, sexist rock'n'roll is over.
"We call for the complete and utter surrender of the Kiss army. Lay down your guitars! Do you accept our terms of surrender?"
Simmons hit back with the mother of all burns, "learn to speak English", before controversially suggesting that the Black Lips' band name is racist as they are white.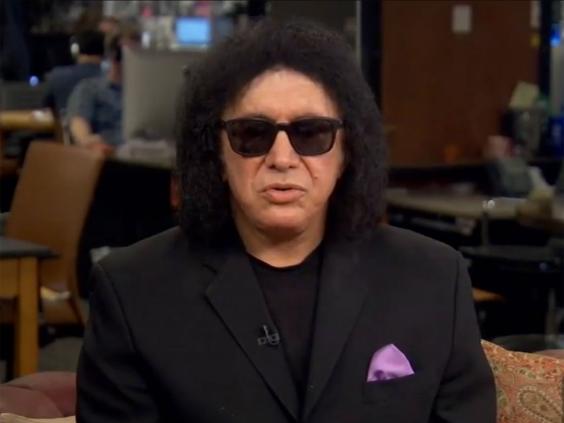 "I wanted to compliment your mum for the wonderful way that she designed the decoration on the basement she lets you live in," he added, sarcastically.
"I think it's very attractive. I hope you get to leave your mum's basement soon."
Prior to the Lips' dramatic outburst, Simmons spoke about his Israeli roots – he moved to the US with his mother aged 8 - and advised migrants, somewhat patronisingly, that learning English is "the key that will unlock the keys to the kingdom".
"If Siri can't understand you, you're in trouble," he said. "The politically correct climate is bulls***."
Reuse content