Lorde fans think they may have stumbled on some internet gold - a "secret" Instagram account they believe was set up by the New Zealand artist. 
The account - called onionringsworldwide - was apparently dedicated to rating onion rings from around the world.
No names or faces were featured, but there appears to be a trail of evidence that suggests it may have been run by the singer.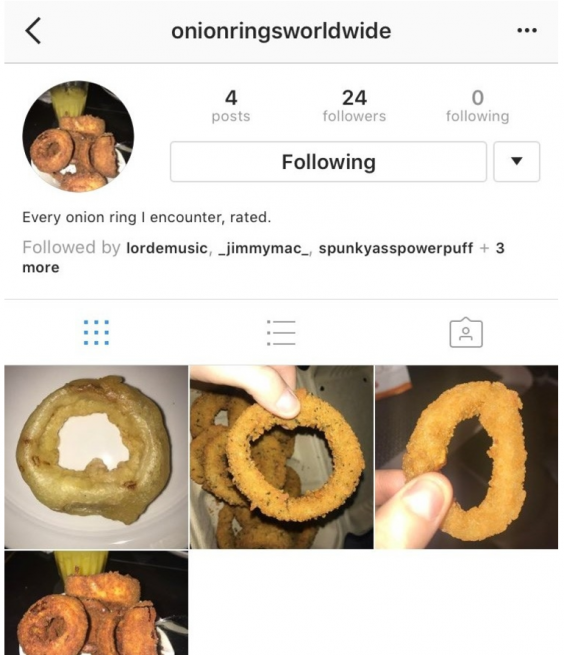 Before the account was taken down (after Newshub sent a request for comment to Lorde's management), it had a grand total of 24 followers - Lorde was one of them.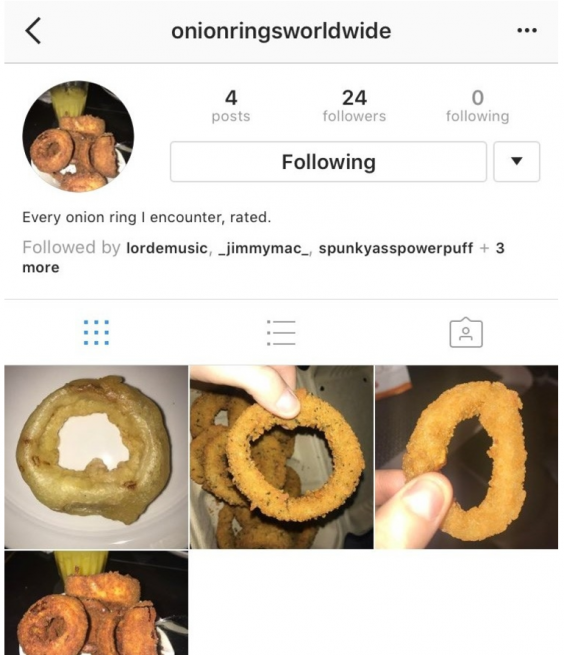 Also among the account followers were Lorde's friends and team members Justin Warren, Maddy Budd and Jimmy Mac. 
Newshub points out that the second onion ring was eaten on a plane from Tennessee to New York, posted online at 12 June. Lorde just happened to have played Bonaroo Music Festival in Tennessee on the same date.
A 17-year-old fan also claimed that Lorde is "well-known for having super short fingernails", and the hands in the picture do look like Lorde's. 
She recently announced details of a world tour supporting her new album Melodrama, which includes a series of UK dates in September and October. 
Lorde will be supported by American Teen artist Khalid for the Europe and UK dates.
Reuse content