Madonna has released six songs from her new album months ahead of schedule after tracks were leaked in what she called "artistic rape" and a "form of terrorism".
The 56-year-old singer sparked outrage with the comparisons made in an Instagram post, which was later deleted.
She had been working on her 13th album when 11 unfinished songs appeared online last week, including  "Rebel Heart", "B***h I'm Madonna" and "Unapologetic B***h".
In the deleted Instagram post, Madonna reportedly wrote: "This is artistic rape!! These are early leaked demos, half of which won't make it on my album. The other half have changed and evolved.
"This is a form of terrorism. Wtf!!!! Why do people want to destroy artistic process??? Why steal? Why not give me the opportunity to finish and give you my very best?"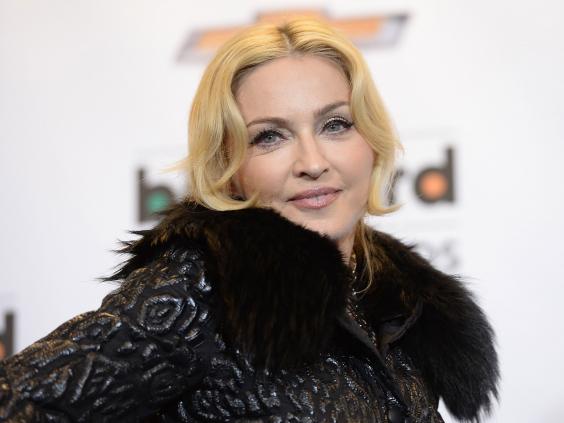 The comment was criticised on social media, coming in the wake of the Taliban attack killing more than 130 children in Pakistan and a hostage crisis in Sydney.
In a statement today, Madonna said she had decided to release the songs properly on iTunes and streaming services so fans could listen to the full tracks, rather than demos.
"I was hoping to release my new single 'Living For Love' on Valentine's Day with the rest of the album coming in the spring," she said. "I would prefer my fans to hear completed versions of some of the songs instead of the incomplete tracks that are circulating. Please consider these six songs as an early Christmas gift."
Songs available on Saturday also included the anti-drug "Devil Pray", dance track "Illuminati" and a duet with Nicki Minaj, "B**** I'm Madonna."
More tracks will be released on 9 February and the full album is set for release in March.
Nicki Minaj, Diplo, Avicii and Ryan Tedder have all worked on the new album.
Additional reporting by AP
Reuse content