The musical output of Metronomy has always had a prominent sense of place: the bedroom recordings of the band's humble beginnings; the ode to Devon that was 2011's The English Riviera and 2014's Love Letters, recorded at London's Toe Rag studios, selected by Joe Mount, the creative force behind the band, because of its primitive, analogue recording set-up. For this interview I find myself in a recording studio in Bredbury, a suburban town in Stockport, where Mount is putting the finishing touches to album number five with engineer Ash Workman.
As I walk into the studio I catch a quick blast of a new track that Mount is working on, a flash of something lively and bouncy, that will be released next year. "The last album was a palate cleanser in a lot of respects and this one will have a lot more in common with The English Riviera and Nights Out I think," explains Mount. "It's disco-y… I just want to make a pop album, an up-tempo record. It's kind of funny – I'm trying to be as poppy as I can be and it always, to my ears, sounds poppy or commercial but the great thing about it is that it doesn't and it won't be very commercial. There's a bit of a gap between what I think is radio-friendly music and what it actually is."
Well, The English Riviera was radio-friendly enough for it to go gold and pick up a Mercury Music Prize nomination. "I thought the two of them before would be really massive though..." he laughs,  "You have to have self-confidence, you have to have a confidence in what you do to put out music. There's a difference between that and it actually happening. I guess with that record especially I felt that there was an element, or person in the music industry, who thought Metronomy was an auto-run band that would just disappear. I knew that wouldn't be the case. That sounds a bit cocky but I wanted to make a clean-sounding pop record. The Mercury nomination had much more of an effect than I anticipated."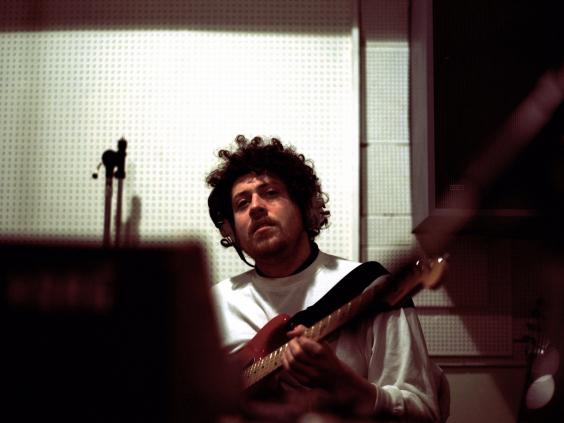 As the 32-year-old sits in a chair in the studio twirling his mess of curly hair around his fingers, he tells me that this latest location has been selected for more pragmatic than creative reasons. "We did a whole lot of recording in France [where Mount lives] in April and now because I have two kids and Ash has just had a kid, we needed a residential studio."
So, bunked up in an old vicarage in Stockport are the whole family, a set-up that Mount has, admittedly, struggled with a little. "It's pretty… err… it's not great. I'm able to get a lot done and my girlfriend is incredibly generous in terms of taking care of the children. It just means I'm having to fit around three blocks of sessions: morning, afternoon and evening and the longer you go in the evening the more problematic the early mornings are... It is what it is."
When the band formed in 1999, it was during something of a no-man's land for music; digital was about to overtake physical. "It's like arriving at a party – and you've been held up on the way – and you arrive and everyone is leaving and it's like 'I've still got a bottle of wine but oh, I'll drink it anyway'... I grew up dreaming of CD singles and albums, music television and all the music magazines that existed and then just as I was beginning, it was all shutting down."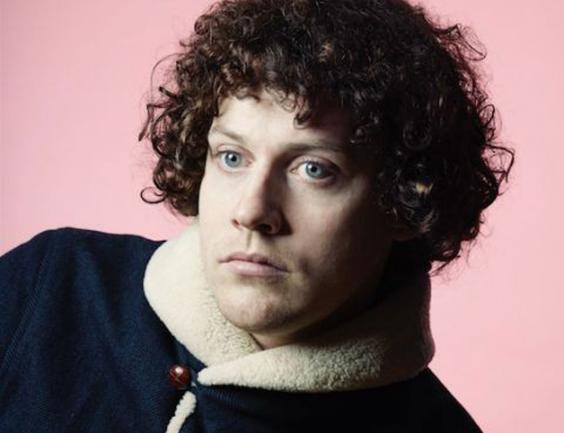 Some may be surprised that another Metronomy album is due, as for some years now Mount has suggested he may be on his last one. "I think I said something which keeps getting thrown back at me, which is that I've got two albums left in me but the longer sentence was me saying that lots of people don't know when to stop and then they start releasing albums that aren't very good. So, I think I've got two more left in me that are definitely good – I can guarantee that – beyond that I cannot guarantee that the quality will be that great. So that's what I was saying, it was a joke… well, a half-joke." A great deal of this approach comes from not wanting to sully the name he has built up as Metronomy. "I'm in too deep to not be involved with music for the rest of my life but I'm so proud of Metronomy that I think I would hate to release a bad record under that name. I'd like to bookend the project in some way."
As Metronomy wind up their touring for the year by headlining Festival No 6, we discuss touring commitments. Mount feels they are a little askew in modern music. "For me there is this huge disparity between the amount of music that you can physically release and the amount you are expected to tour, the ratio to me is way out of whack. One record equals two and a half years of touring. That, to me, doesn't make sense. The way that people buy music now doesn't afford you the time to make more music. The irony is that people are obsessed with having new music and I think they have to be more responsible. I really love touring but I also love working and releasing albums, so I would like to be able to tour a little bit less and release a bit more. I think it would be nicer if bands could be more prolific."
Mount's focus on making his own music has eclipsed that of listening to other people's these days. "I definitely don't have the same hunger for it. There was a period when I was 16 and into my early twenties when I was buying records all the time and now it's more difficult. I think a lot of artists would say the same thing, in order to achieve the dream of being a musician you have to forgo these pleasures you once had, like listening to an album and just thinking 'this is nice' or going to a festival without thinking 'where's the nice toilet?' The magic gets peeled away slightly".
As time has moved on, the Metronomy  audience has shifted too. "Fans still come to gigs who we met when they were 14 and we were 22. We've always had a huge spread of people, there's never been a typical fan. Every time we tour I'm so happy when I see young attractive people, it's like, thank God we're not finished yet."
Metronomy play Festival No 6 in Portmeirion, Wales, on 4 September (festivalnumber6.com)
Reuse content