Ukip has emerged as an unlikely candidate not just in politics, but in music as well.
Nigel Farage's party has released an official catchy reggae song, "Ukip Calypso" ahead of the 2015 general election, and bookmakers are taking bets on whether or not it will reach the UK number one this week.
With lyrics such as "Oh yes! When we take charge and the new prime minister is Farage," there seems little doubt that the track will be a chart hit.
Former Radio 1 DJ and Ukip follower Mike Read sings "Ukip Calypso" in a fake Jamaican accent, backed by The Independents (no connection to this website…).
Paddy Power is offering odds of 50/1 on the anthem debuting at the top spot of the BBC Radio 1 singles chart, but it remains to be seen whether people will want it in their music collections.
Both Farage and Ukip have tweeted messages this morning encouraging supporters to buy the song for 79p on Amazon, with 20p going to Ukip.
The cover art shows the politician with his hands raised, standing triumphantly in front of the iconic black door of 10 Downing Street.
Help get the UKIP Calypso by The Independents to Number 1 http://t.co/ChKeW2QKVs pic.twitter.com/KB8erhPnat

— Nigel Farage (@Nigel_Farage) October 20, 2014
Help the UKIP Calypso get to Number One! http://t.co/HZ4PsOWato pic.twitter.com/zA9wuiC9eD

— UKIP (@UKIP) October 20, 2014
Ukip has over 40,000 members and, according to Ukip Southampton, around 22,000 downloads are needed for a song to break into the Top 30, meaning it might well taste chart success.
Read first performed "Ukip Calypso" at the party's national conference in Doncaster last month.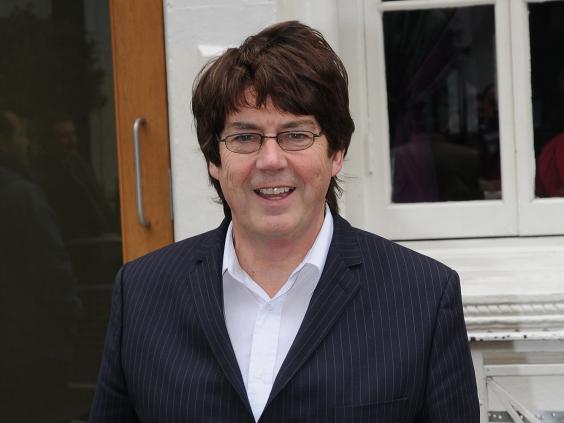 But the song will likely spark memories of the party's controversial steel band 'carnival' in Croydon, which it hosted in an effort to dispel allegations of racism.
Somewhat predictably, members clashed with local protesters and Farage was forced to cancel a scheduled appearance.
The many faces of Nigel Farage
The many faces of Nigel Farage
1/11 Thoughtful face

PA

2/11 Concerned face

Sorry Nigel Farage, but the Red Cross want nothing to do with Ukip

Ian Forsyth/Getty Images

3/11 Aghast face

4/11 Startled face

5/11 Preparing for battle face

Getty Images

6/11 Toad of Toad Hall face

7/11 Faux distressed face

8/11 Pensive face

9/11 Incensed face

10/11 Whatever face

11/11 I've just been egged face
Five 'best' lines from 'Ukip Calypso'
"Oh yes, when we take charge/ And the new prime minister is Farage/ We can trade with the world again/ When Nigel is at number 10"
"Farage he likes his fags and beer/ Now I like Nigel, he's a friend of mine/ But he appears more than Dimbleby on Question Time"
"Other parties please take note/ Ukip is not a protest vote/ So mark your cross and by word of mouth/ Tell them what to do in Thanet South"
"Labours and Tories shaking in their boots/ When Ukip kick them up the grass roots"
"Leaders committed a cardinal sin/ Open the borders let them all come in/ Illegal immigrants in every town/ Stand up and be counted Blair and Brown"
Reuse content