Oasis fans: Stop Crying Your Hearts Out, it looks like the boys could be getting back together. Well, not all of them.
According to the latest rumours, the Manchester band may be reuniting very soon but without High Flying Bird Noel Gallagher, who's currently Half Way Around The World touring in the states.
It's no Wonder(wall) - that's the last one, I promise -  he doesn't want to join in considering Liam recently compared him to the infamous character Katie Hopkins in a tempered Tweet.
According to The Sun's article We'll reform No Broasis *sigh* former manager Alan McGee met with Paul Ashbee, the man who introduced Liam to bassist Bonehead, to discuss future reunion plans.
On brother! Famous fraternal rivals
On brother! Famous fraternal rivals
1/12 Liam and Noel Gallagher

The Mancunian brothers behind Oasis are just famed for their music as their turbulent relationship. Even as children, younger brother Liam used to antagonise his older brothers Paul but particularly Noel. While Noel started playing the guitar from the age of 13, he says Liam only showed an interest in music in his late teens. Since the early years of Oasis the pair had numerous quarrels and things have not changed when Noel left the band in 2009 saying that he 'simply could not go on working with Liam a day longer'.

Getty

2/12 Ed and David Miliband Ed Miliband

Dave was the Labour rising star under Blair but Ed pipped him to the leadership and the elder brother soon departed from politics. Whole books have been written about the fierce rivalry that has led to accusations of party plotting and bad blood at family gatherings. But they look pretty affectionate, above.

GETTY

3/12 Alistair and Jonny Brownlee

As fraternal rivalries go these two are closer than some. Alistair Brownlee (right) celebrates gold in the men's short distance at the ITU Triathlon World Championships Series in Kitzbühel last year with his brother Jonny, who came second. Alistair won gold at the Olympics and Jonny won bronze.

Getty Images

4/12 David and Jonathan Dimbleby (sons of Richard)

Sons of legendary Word War II correspondent Richard Dimbleby, the brothers, both political journalists and television presenters, are constantly battling to be the nation's most esteemed broadcaster. While David presents Question Time on the BBC, his younger brother presents Radio 4's Any Questions. They covered the election for rival channels; David on the BBC and Jonathan on ITV. During the BBC's coverage of the1997 general election, while Jonathan made his debut as ITN's election night host, David famously said: 'My instinct will be what it always is, to smash ITV into the ground and grind them under my heel.'

Getty

5/12 Kray twins Reginald and Ronald

Not just brothers but twins, the infamous gangsters Ronnie and Reggie wreaked havoc on London committing a series of violent murders and assaults. Even as children they were tearaways: Ronnie nearly died from a head injury sustained during a fight with his brother when they were only 11. Ronnie, born 10 minutes before his brother, ended up serving 28 years in prison before dying of a heart attack. Reggie was released after 32 years and died of cancer shortly after. Their lives were immortalised in the 1990 film The Krays which starred the brothers Gary and Martin Kemp from Spandau as the deadly pair.

Getty

6/12 Ben and Casey Affleck

Being the older brother, Ben has had a higher media profile which has included his recent Oscars success with Argo and his well-publicised relationship with Jennifer Lopez. However, in recent years Casey recently starred in Michael Winterbottom's controversial film The Killer Inside Me. But Casey didn't win the Best Supporting Actor Oscar he was nominated for in 2007, whereas Ben had won one for Good Will Hunting a decade earlier. But Casey has been making headlines lately for I'm Still Here, a mock-documentary showing Joaquin Phoenix's decline into drugs and mental health problems.

Getty

7/12 Paul , Stephen, Mark and Joseph McGann

Despite all being actors, Paul best know, having starred in cult comedy Withnail and I. Despite losing the role of Doctor Who to his older brother, Mark was the first person in his family to become a professional actor. Eldest brother Stephen has portrayed classical composer Johann Strauss and was a regular on soap Emmerdale as Sean Reynolds between1999-2002. While Joseph's made a turn as Charlie Burrows on comedy The Upper Hand. All four starred in the BBC drama 'The Hanging Gale' in 1995.

BBC

8/12 Alec, Danie, Stephen and William Baldwin

In this band of actor brothers, Alec is the eldest brother and has been the most successful. He was nominated for an Academy Award as best supporting actor in 2003's The Cooler. He has also won many accolades for his role in NBC sitcom 30 Rockwhich co-stars Tina Fey. The youngest of the Baldwin brothers, Stephen is a born-again Christian who makes his rounds on the reality television circuit. His most notable role was in The Usual Suspects. Second-eldest Daniel has had some success on the small screen with his roles on Homicide: Life on the Street and Cold Case. He appeared with his younger brother Stephen on I'm a Celebrity…Get Me out of Here! Similarly, William has enjoyed success in television roles from Dirty, Sexy Money and Gossip Girl.

Getty

9/12 Sirs David and Frederick Barclay

Businessmen twins, the Barclays are the owners of the Daily Telegraph and Littlewood. They reclusive brothers have featured on The Sunday Times Rich List with an estimated fortune of £1.8 billion. Although little is known about them, Sir David's son Aidan is chairman of the Ritz and is increasingly taking on more responsibilities from his father.

Getty

10/12 John and Patrick McEnroe

John is former tennis world no. 1, winning seven Grand Slam titles including three at Wimbledon, known for his colourful courtside confrontational behaviour and the catchphrase 'You cannot be serious!' While Patrick or 'P-Mac', who is seven years younger has won the men's doubles at the French Open in 1989 and served as captain of the U.S. men's tennis team at the 2004 Olympics.

Getty

11/12 Andy and Jamie Murray

Jamie Murray is used to standing in the shadows while the spotlight's glare falls upon his more feted, more talented sibling. 'I'll always be Andy's brother regardless of how good or bad my career goes from here,' he told The Independent quite cheerfully in an interview two years ago.

GETTY IMAGES

12/12 Jimmy and Billy Carter

Billy Carter, the younger brother of former US president Jimmy Carter, gained notoriety for some nefarious dealings with Libyan government as well as a failed beer business. He came under scrutiny from the Senate in 1979 after it was revealed that he'd received a $220,000 loan from the Libyan government and was accused of abusing his position as the president's brother. Although he repaid the loan and was not charged with a criminal offence his actions still sullied 'right-on' America's view of the Carters and may have contributed to Jimmy's election defeat in 1980. Billy was known as a 'good time guy' and once urinated on an airport runway in full view the press.

Getty Images
"It's very early days but the wheels are in motion," a source told the paper. "Liam, Guigsy, Bonehead and Tony are all interested and keen to see how it can work.
"They don't seem to mind Noel not being on board, even though some fans won't regard it as a proper Oasis reunion.
"But as Noel wants no part in the band, it's the closest they are going to get to a full-scale comeback."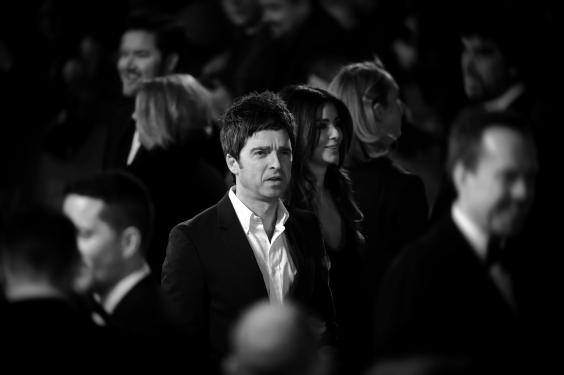 If the source is correct, this could be the first time the four founding members play on stage together since Tony McCarroll left in 1995, just before the release of What's the Story (Morning Glory).
Before Noel joined, the band used to perform under the name The Rain, so watch out for secret shows under this name at this year's festivals.
Rumours the band might reform have been circulating for months, with traction building in March after Liam attended one of his brothers gigs.
Fans were hoping the boys would headline Glastonbury's Sunday night, but a reunion was dismissed by Noel in an interview with Rolling Stone.
Oasis last performed together in 2009, with Liam going on to form  Beady Eye with the late members of the band and Noel going on to perform under his High Flying Birds moniker.
Reuse content