Anyone wanting to bring a man-bag to Parklife will have to think again after festival organisers reportedly banned the accessories.
The Manchester music event has stated that a range of items, including selfie sticks and fireworks will not be allowed into Heaton Park, but many ticket-holders have protested against the "discriminatory" decision against man-bags.
Bosses want to improve security and reduce anti-social behaviour at Parklife, after a 26-year-old man was killed in the crowd last year and three others were stabbed. How a man-bag could prompt such behaviour is yet to be explained.
Some festival-goers described the ban as "ridiculous" while others simply seemed confused as to why they were disallowed.
I'm in support of Parklife banning selfie stocks and hope other festivals do the same this year but Man Bags are an ESSENTIAL festival item

— RCS (@ryan_simmonds) January 30, 2015
Banning man bags at parklife will just result in me losing everything

— Tom Robert Ashton (@Tashton5) January 31, 2015
"Are you allowed satchels?" one man wrote on Parklife's Facebook page, according to the Manchester Evening News, while another protested that he had owned a man-bag "since 1992".
Another man accused the festival of taking an "anti-gay stance" with the "unequal ban on man bags but not women's purses".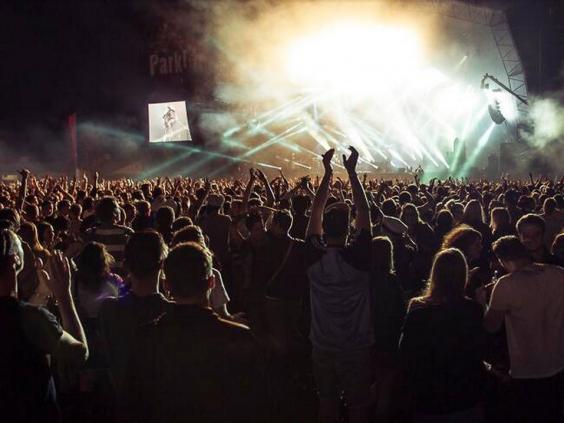 One PinkNews reader told the website that they were "incredulous" to see man-bags on Parklife's banned items list.
"This may seem trivial but to me it shows inequality, especially at a festival where pickpockets can be a major issue," they said.
"Women will be allowed handbags and they are a safer way for items like cameras, phones and wallets to be carried, so a straight couple would have the option to safely carry their items.
"However, a gay couple would both be banned from carrying man-bags and therefore disadvantaged. Any person who identifies as trans may also have issues, as it would be down to those enforcing the rules to decide it is a handbag or a man-bag depending on what if any physical transitioning had begun."
Parklife has yet to respond to our request for comment questioning the reported ban on man-bags.
All 10,000 presale tickets sold out in just one hour last Thursday ahead of the festival from 6-7 June. The line-up is yet to be announced but is expected to be revealed early this month.
Reuse content