Prince is set to release two albums on the day next month, one with girl group 3rdEyeGirl and another solo record.
The "Kiss" singer will drop his own new effort Art Official Age on 29 September while simultaneously releasing Plectrum Electrum.
The tracklist for his solo album has been shared with fans and will include songs such as "Clouds", "The Gold Standard" and "Breakfast Can Wait". An "aggressive and menacing" rap song featuring Rita Ora is also expected.
The album has been described as "classic Prince" as it has been composed, produced and performed by the musician himself.
The psychedelic album sleeve has also been unveiled, showing the 56-year-old wearing space age glasses and a dazzling gold jacket.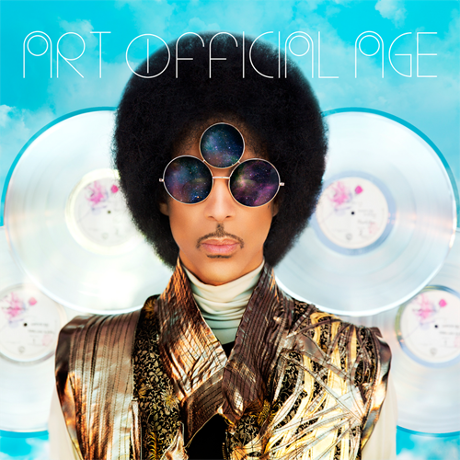 "Electrifying funk-rock statement" Plectrum Electrum, meanwhile, will feature Prince's recent tracks "Fixurlifeup" and "Pretzelbodylogic".
His duet with New Girl's Zooey Deschanel, "Fallinlove2night" is notably absent from the tracklist.
Plectrum Electrum was first teased in January when Prince hosted a press conference at folk-soul singer Lianna La Havas' house.
Both albums will be released by Warner Bros, the same label that Prince split from in the Nineties after branding his face with the word "slave" and changing his name to a symbol in protest at his contract.
"If you don't own your masters, your master owns you," he told Rolling Stone in 1996.
Warner Bros chairman Cameron Strang said in a statement: "Prince is one of just a handful of visionary artists who have truly reshaped and redefined modern music and culture.
"In true Prince fashion, he has just given us not one, but two extraordinary albums that express the incredible range and depth of his talent."
Art Official Age
1. "Art Official Cage"
2. "Clouds"
3. "Breakdown"
4. "The Gold Standard"
5. "U Know"
6. "Breakfast Can Wait"
7. "This Could Be Us"
8. "What It Feels Like"
9. "Affirmation I & II"
10. "Way Back Home"
11. "Funknroll"
12. "Time"
13. "Affirmation III"