Chief Keef - real name Keith Cozart - has taken the unorthodox marketing strategy of naming his baby after his record label.
Sno Filmon Dot Com Cozart was so-named "in order to promote" his upcoming new album, according to a statement from the boss of his record label, FilmOn.
"Alki David has announced that Chief Keef and his newest baby mama have agreed to name the newborn Sno FilmOn Dot Com Cozart in order to promote the release of Sosa's double album Bang 3 with FilmOn Music and MondoTunes on September 18," spokesman Owen Phillips told DNAInfo in an email.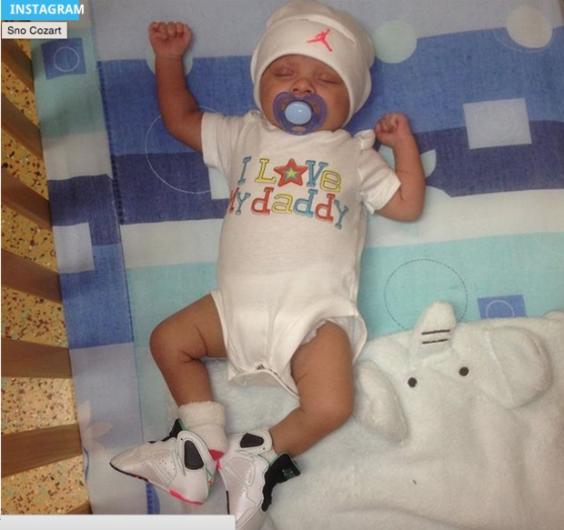 However in a bizarre twist, FilmOn.com is retracting the child's right to the name as its parentage has been thrown into question.
"In light of new developments disputing that Chief Keef is the father of Baby Sno, the streaming TV and music platform FilmOn.com is retracting the right to let the mother use the middle name FilmOn Dot Com until paternity is settled. We wish [the mother] all the best," Phillips said in a follow-up statement.
As marketing strategies going, using the name of your child is probably even more egregious than the guy that had brands tattooed all over his body.
Reuse content