Will Ozzy Osbourne be Birmingham's first Rock Tsar? Cities across Britain should appoint a "music ambassador" to exploit their pop heritage, a Government-backed report says, after music tourists boosted the economy to the tune of £2.2 billion in 2012.
UK Music and VisitBritain have for the first time identified the value of international and domestic music tourism to the UK economy in a new Oxford Economics report tracking visitor numbers and their spending patterns at the UK's many thousands of gigs and world famous festivals.
The Wish You Were Here study found that "direct spending" by 6.5 million music tourists - buying tickets and paying for transport and accommodation for events ranging from Bestival to the BBC Proms - was worth £1.3 billion.
Further indirect spending, such as food and drink added a further £914m, generating a total spend of £2.2bn.
Music tourists from overseas spend, on average, £910 while attending festivals and £602 while attending concerts.
Although music-related events support 24,000 jobs across the UK regions, the report says more should be done to attract foreign visitors, who currently make up just 6 per cent of "music tourists".
"Cities steeped in musical tradition, such as Liverpool, have already made huge progress in creating a strong tourist trade around music," the report said.
"Earlier this year the city launched its Beat In The Mersey tour to promote other bands and music genres that have kept Liverpool rocking over the years. Other towns in Britain can replicate Liverpool's ambition and push their own musical heritage. New, music-specific tourist strategies could then be unleashed in these areas."
The report recommends a Birmingham City Council proposal to "establish a music ambassador" for the city, along with "a plaque scheme to celebrate musical achievement, a permanent hard rock exhibition and a music digital archive".
The birthplace of Black Sabbath, Birmingham's musical heritage stretches from reggae pioneers UB40 to the current B-Town scene which has spawned the indie groups Peace and Swim Deep. The West Midlands attracted 809,000 music tourists in 2012, the report said.
Ozzy Osbourne could be a candidate for Birmingham's music ambassador, whilst in Manchester the report praises the impact of Shaun Ryder and his Happy Mondays.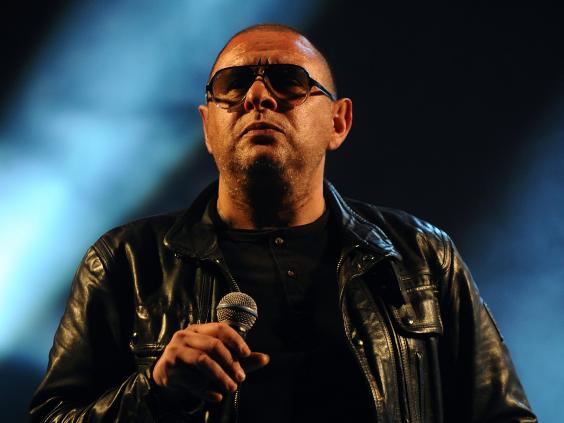 "A vibrant music scene, such as that found in Manchester in the eighties around the Madchester movement, will have a major impact on a city or region's bottom line; creative workers and businesses will be attracted to an area with a thriving commercial music economy," it said.
Potential music ambassadors include Arctic Monkeys frontman Alex Turner in Sheffield or the Dorset-based PJ Harvey as a regional ambassador promoting the South West.
The report also calls on the Department for Communities and Local Government to develop specific targeted "live music zones" within communities to "act as beacons for live music scenes". This could lead to "a further reform of licensing laws to enable zones to apply for a relaxation of time constraints on performances in order to compete with night time economies in other countries."
The authors suggest that a British city could be selected to compete with Austin, Texas, which has branded itself "the live music capital of the world" through its annual South By South West talent showcase.
Jo Dipple, UK Music CEO, said: "It's clear our music industry is doing a great job for the British economy. Just think what we might achieve with policies that specifically target the music tourist in this country and abroad? Our opportunities are limitless. Consider the record demand for Glastonbury 2014. The love of music is a powerful driver for growth."
Endorsing the report, Culture Minister Ed Vaizey MP said: "This year's Glastonbury reminded us yet again of just what a powerful force our music industry is. The Government is committed to continuing its support for the growth of both the music and tourism industries."
Domestic music tourists were defined as anyone travelling at least three times their normal commute to attend the concert or festival. That meant in some cases they had to travel distances up to 47 miles to qualify. Overseas music tourists were defined as those that purchased a concert or festival ticket from an overseas address prior to the live music event.
The ambassadors
London (1.8 million tourists), ambassador: Adele
Tottenham singer turned global superstar is the latest big name to emerge from the capital's musical melting pot.
Midlands (983,000), Ozzy Osbourne
The region's hard rock heritage is secure with the bat-biting Ozzy and Led Zeppelin's Robert Plant but One Direction's Liam Payne, from Wolverhampton, may stake a claim for pop.
South West (464,000), PJ Harvey
Dorset-residing musician is flag-bearer for region which boasts Glastonbury and a thriving dub and dance scene in Bristol.
North-West (1.1million), Shaun Ryder
Madchester movement made major contribution to 2012 tourism figures with Stone Roses Heaton Park comeback shows. 
North-East  (194,000), Sting
Police man's new Broadway stage musical hymns the Newcastle shipbuilding industry and could spark a fresh Geordie tourist boom.
Yorkshire and The Humber (380,000), Alex Turner
Fans already flock to the Sheffield sites which inspired Arctic Monkeys's 2005 breakthrough in a city which spawned Human League and Pulp.
N Ireland (193,000), Feargal Sharkey
Former Undertones singer, immortalised in 'Good Vibrations' movie about punk-era Belfast, became head of UK Music lobbying body.
Wales (188,000), Nicky Wire
New Festival No 6 held at Portmeirion on Welsh coast, this year headlined by Manic Street Preachers, has boosted rock tourism to the principality.
Scotland (537,000), Nicola Benedetti
Classical is an important driver of musical tourism and the Ayrshire violinist offers a more elevated alternative to the Buckfast-fuelled T in the Park rock festival.
Music tourism by numbers
£2.2 billion - Total direct and indirect spend generated by music tourism in 2012
£1.3 billion- Amount spent directly by music tourists
6.5 million- Number of music tourists
41 per cent - Proportion of live music audiences that are music tourists
£657 - Average spend by overseas music tourists while in the UK
24,251 - Number of full time jobs sustained by music tourism
Reuse content