Chris Martin's revelation that Coldplay began life as 'Starfish' during his recent Carpool Karaoke with James Corden has got us thinking about the cringeworthy pasts of other big bands. 
Those known by their first names have an easy ride, but it can be tricky to think of a cool, snappy title for a group. 
"Adele, Beyonce, Taylor, that works. When you say The Cold, no one thinks of Coldplay yet," Martin joked, with Corden laughing that he has a way to go if he hopes to become more famous than the temperature.
Coldplay is set to headline the Super Bowl Half-Time Show on Sunday 7 February, with Martin confirming that Beyonce and Bruno Mars will be making guest appearances.
"Presenting….Starfish" might not have quite the same ring to it. Here are the other names your favourite bands almost went by:
Destiny's Child
Beyonce was nearly a member of Girl's Tyme. Not Girl's Time, Girls Tyme. Talk about a lucky escape.
Red Hot Chili Peppers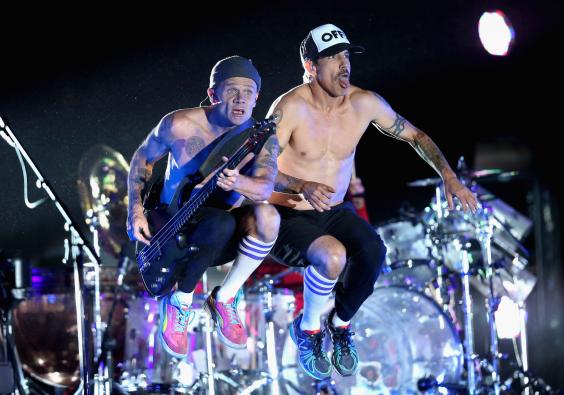 Flea nearly ended up playing bass for Tony Flow and the Miraculously Majestic Masters of Mayhem. No, really.
Maroon 5
The original four members formed Kara's Flowers in 1994 while still in high school. They changed their name and image in 2001 with the addition of James Valentine as guitarist.
Queen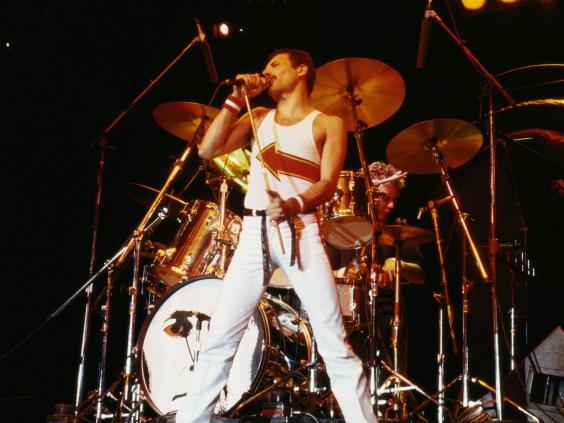 You might Smile when you watch Freddie Mercury owning the stage at Live Aid but it's not a rock star name now, is it?
Pink Floyd
In a similar vibe, Pink Floyd were almost The Tea Set. Not overly becoming.
Radiohead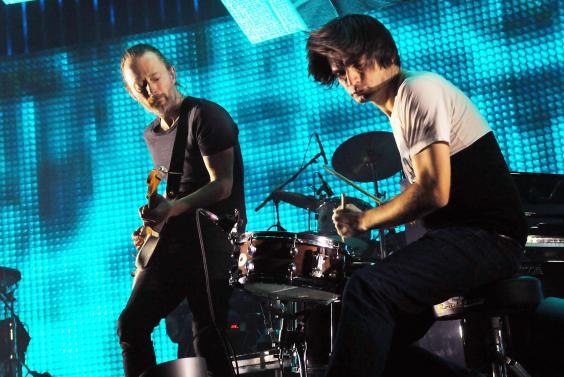 Thom Yorke and co originally named themselves On a Friday after their weekly rehearsal slot at school. They later changed it after being inspired by the Talking Heads track "Radio Head". 
Snow Patrol
Gary Lightbody was almost the frontman of…Polar Bear. Brrr.
Led Zeppelin
Best guitar riffs of all-time
Best guitar riffs of all-time
1/10 1. Led Zeppelin with Whole Lotta Love

Getty

2/10 2. Guns 'N' Roses with Sweet Child O'Mine

Getty

3/10 3. AC/DC with Back in Black

Getty

4/10 4. Deep Purple with Smoke On The Water

Getty

5/10 5. Derek and The Dominoes with Layla

Getty

6/10 6. The Smiths with How Soon Is Now?

Rex

7/10 7. Status Quo with Down Down

Getty

8/10 8. Dire Straits with Money For Nothing

Rex

9/10 9. The Kinks with You Really Got Me

Getty

10/10 10. Pink Floyd with Money

Getty
Jimmy Page tried to name the band The New Yardbirds but original Yardy Chris Dreja hit him with a cease-and-desist. That quickly put a stop to things and the much punchier Led Zeppelin was born.
U2
Surely only Bono could want his band to be called The Hype.
Van Halen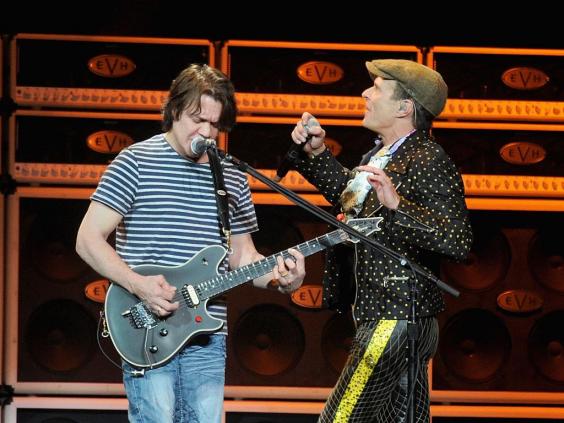 Eddie Van Halen wanted to call his band Genesis but Phil Collins put a spanner in the works with that one having already been there, done that. The group changed the name to Mammoth, then considered Rat Salad before deciding on Van Halen.
OutKast
"Hey Ya" by, erm, Two Shades Deep
The Who
Roger Daltrey started his career playing in a rock group called The Detours, while Pete Townshend was a member of the Confederates. They teamed up with John Entwistle and Keith Moon to form The High Numbers, releasing a single under that name, before settling on The Who after a suggestion from Townshend's roommate.
Reuse content