Trust The Libertines to release their new album in an awesome, unconventional way. Pete Doherty, Carl Barat and the boys are hosting a "week of shenanigans" in Camden to mark their first record in 11 years finally reaching fans.
Famous intimate venue the Dublin Castle will help the band present 'Somewhere Over the Railings' with planned activities including a pub quiz, new photo exhibition, album playbacks, their Thailand documentary premiere , exclusive prizes and "surprises".
The likely lads are kicking off the fun the day after headlining Reading Festival, on 31 August and bringing things to a close five days later on 4 September when Anthems For Doomed Youth drops.
Best Band Reunions
Best Band Reunions
1/11 The Libertines, 2014

Pete Doherty with Carl Barat at The Libertines' reunion gig in Hyde Park

Getty Images

2/11 Fleetwood Mac, 2013

The Sixties rock band reunited for a world tour in 2013 following rumours that had been circulating since 2008. Christine McVie joined the band on stage for their London shows, and announced in January 2014 that she would rejoin the band for good

Polaris

3/11 Blur, 2008

The Britpop band announced their reunion in 2008 with a concert in London's Hyde Park. They later went on to headline Glastonbury that summer. Damon Albarn recently released solo material, but said the band will continue together

4/11 Outkast, 2014

The hip hop duo announced they would be headlining Coachella 2014 as part of their comeback to celebrate their 20th anniversary

Getty Images

5/11 S Club 7, 2014

S Club 7 reunited for a Children in Need performance before announcing a 2015 arena tour

BBC

6/11 Black Sabbath, 2012

Black Sabbath reunited in 2012 at the O2 Academy in Birmingham, marking the band's first concert together since 2005. Drummer Bill Ward said he would not join the reunion until he was given a 'signable contract'

7/11 My Bloody Valentine, 2008

Irish alternative rock band My Bloody Valentine reunited for a world tour in 2008, over ten years since their split following a successful 20 year career

8/11 Rage Against the Machine, 2007

Rap metal band RATM reunited to headline Coachella in 2007. The reunion was described by guitarist Morello as a vehicle to voice the band's opposition to the 'right wing purgatory' of George W Bush's presidency

Getty Images

9/11 Led Zeppelin, 2007

Led Zeppelin reunited to headline a benefit concert in London's 02 in 2007, marking the band's first full concert since the death of drummer John Bonham in 1980

Rex Features

10/11 Pixies, 2004

The alternative rock band reunited ten years after their split to sell-out tours at London's Brixton Academy. The dates became the fastest-selling in the venue's history

Getty Images

11/11 Blink 182, 2009

Four years after announcing their 'indefinite hiatus', the band returned with force. 'To put it simply, we're back. We mean, really back. Picking up where we left off and then some. In the studio writing and recording a new album,' they said on their website.

Getty Images
If this isn't enough to satiate your Libertines appetite, there will also be a pop-up shop, 'Bucket Shop', opening on 24 August and selling rare memorabilia and treasures for charity.
Check out the running order:
Monday 31 August
Anthems For Doomed Youth photo exhibition by Roger Sargent
Open to the public from 9pm
Tuesday 1 September
The Libertines pub quiz with bestselling writer Anthony Thornton
Doors: 7pm. Quiz: 8- 9pm
Wednesday 2 September
Exclusive Anthems For Doomed Youth playback and DJ set
Doors: 7pm. Playback: 8-9pm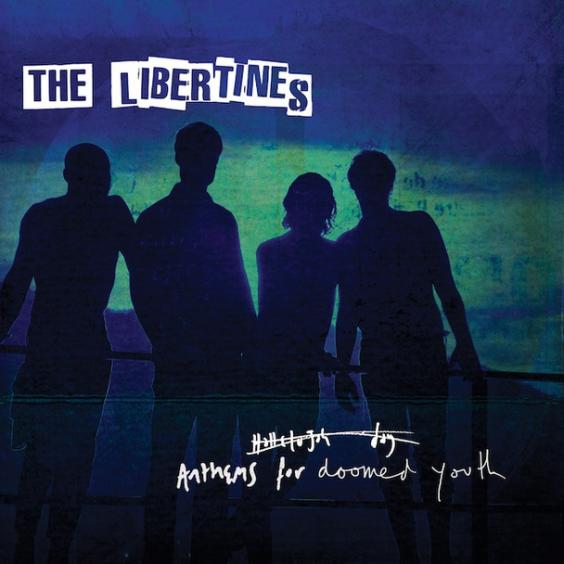 Thursday 3rd September
Roger Sargent documentary screening, Anthems For Doomed Youth playback and Q&A with Roger Sargent
Doors: 8pm. Film and Q&A: 8:30-10pm
Friday 4th September
Album release day and "very special event"
Doors: 8pm
Proceeds from the Dublin Castle events are going to the Rock'N'Roll Rescue Charity, while proceeds from album playbacks across the UK will go to the Amy Winehouse Foundation.
The Libertines are set to tour their new album this year, with NME confirming rumours that Doherty's drug addiction counsellor will join him after he recently completed a rehab stint in Thailand to get clean.
Reuse content