The Rolling Stones are a more valuable asset than David Bowie, the first "scientific" analysis of the total value of the UK music business has found, because Mick Jagger's rockers have returned to the live stage whilst the former Ziggy Stardust has declined to tour.
A report compiled by UK Music, the trade body for the recorded and live music industry, revealed that the industry contributed £3.5 billion in gross added value (profit and wages) in 2012, £1.4 billion in exports and employed more than 100,000 full-time workers.
The figures, compiled using data held by the Office for National Statistics and incorporating financial contributions ranging from recording studios to music festivals, show that playing live (£662m) has now over-taken recorded music (£634m) as a revenue source for artists.
During the era of booming vinyl and CD sales, artists toured to promote new albums, since the majority of their incomes were accrued through royalties from records and airplay.
Now, downloading has sent recorded music into decline, so heritage acts like the Stones no longer bother to release new albums when global demand to hear their "greatest hits" live remains so strong.
The UK Music report says there are four "commercial assets" which create value for the industry; "musical composition and/or lyrics"; a "recording of a musical composition"; "live musical performance" and "an artist him or herself (as a brand, reputation or image)".
The report finds: "Some artists may have more commercial potential in one or other of the assets. The Rolling Stones, for example, have recorded new music relatively infrequently in recent years. However, they retain tremendous capacity to attract live audiences.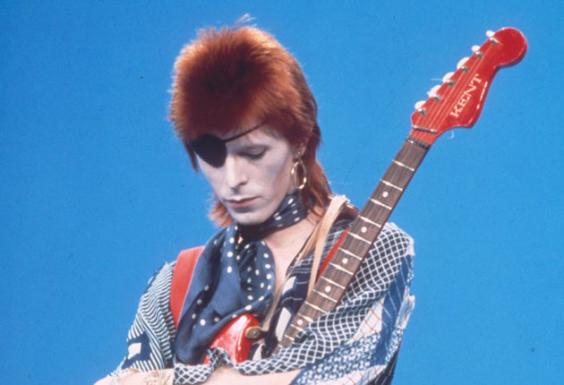 "Equally, David Bowie has released a new album (commercial assets one and two) that has been well received but he has not (as of yet) performed these songs live (commercial asset three)."
This year, the Stones earned more than $126m (£77m) playing to 326,998 people on their 50th anniversary tour: an average of almost £250 per person, according to Billboard magazine.
Bowie's surprise comeback album The Next Day returned the singer to the top of the charts in March. But he has not toured since undergoing emergency heart surgery in 2004 and the 66 year-old has shown no indication that he will take up multi-million dollar offers to return to the stage.
The report says the fourth tier of earnings - exploitation of image or a brand - is an increasingly important element which applies to talent show creations like One Direction, whose ability to attract commercial sponsorship and star in their own feature film has increased their value.
The report says there are artists "whose professional careers begin with TV shows like The X Factor – who have a personal brand that is disproportionately large as compared with their success to-date in developing commercial assets one (songwriting) and two (record sales)."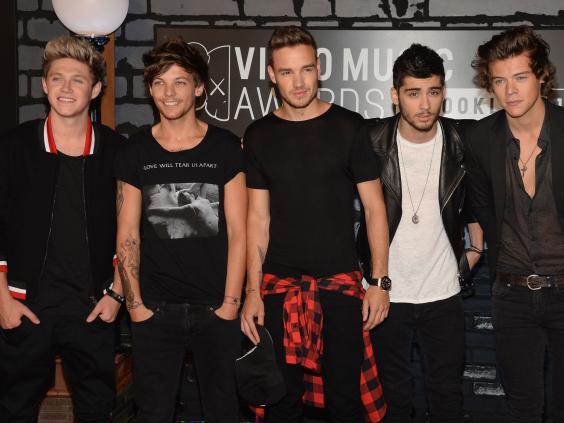 In total, musicians, composers and songwriters generate £1.6 billion. But music publishing also contributes £402m, managers and trade bodies add £151m, whilst recording studios and producers are responsible for £80m a year.
The report is designed to help the music industry present itself to government as a substantial standalone business, which deserves legislative recognition over controversial issues such as measures to protect copyright from piracy.
UK Music CEO Jo Dipple said: "This shows for the very first time exactly how much music - in all its guises - contributes to the UK economy in terms of gross value, exports and employment.  It shows that British music is a substantial contributor to the economy.
"Government has said it wants to support the creative industries but, until now, they have not had the precise data to hand. They do now. A realistic picture of how the industry is made up will lead to a better understanding of what investment and regulatory environment is needed to help our industry thrive. It is a great UK success story, but now it can be even better understood and developed."
However a warning note was sounded by Anthony Ackenhoff, CEO of music strategy consultants, FRUKT.
He said: "Only by creating Intellectual Property that remains in the UK for its lifetime, and encouraging these 'creators' to remain in the UK too, will the UK benefit from its ability to forge world class musicians. Adele is a rarity in that she's signed to XL - a UK business - for her recordings, but even she's signed to Universal for her publishing.
"So every time her music gets played on radio, for example, the majority of the money generated flows into a US business. In fact, if you're a commercially successful musician in the UK the chances are that your output will be owned by a German, French, Japanese or American company."