It's not the bands' fault. But despite a bill including Black Sabbath, Motörhead, Soundgarden and Faith No More, for most of the day this couldn't feel less like a rock gig.
Maybe it's the 10.15pm curfew which means all but 20 minutes takes place in blazing sunshine, or the decibel-limited guitar solos drifting faintly by on gusts of wind. Or maybe it's the way there's a massive gap between the regular crowd and the stage, filled by a VIP area which feels like first-class on the Titanic.
At least Faith No More singer Mike Patton's screams will have been heard by the sensitive, part-time residents of Hyde Park One, as he conducts blasphemous exorcisms in priest garb.
Soundgarden's sludgy grunge heaviness then has its roots revealed, by Black Sabbath bassist Geezer Butler and guitarist Tony Iommi in hungry unison. "Black Sabbath" has a glowering, evil heaviness, but Iommi's solos blaze with redemptive life.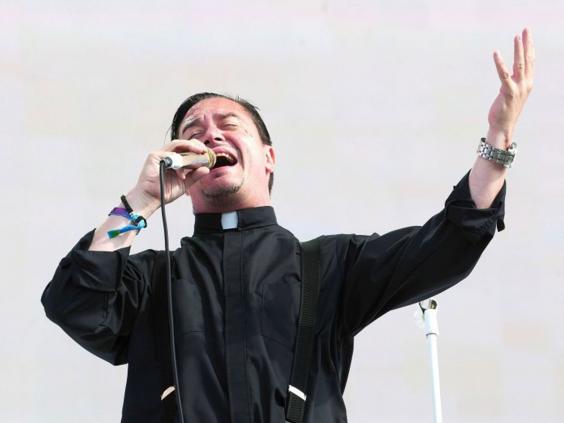 "Come on, put some balls into it!" a committed Ozzy Osbourne urges.
As rain and darkness finally fall, "Iron Man"'s mogadon-slow, grinding riff and a climactic "War Pigs" remind us how rock'n'roll feels.