Being at a Gerard Way gig feels a lot like being trapped in a Noughties timewarp. Black Converse, thick kohl eyeliner and rainbow hair colours are all there along with Way himself, saying 'fuck' enough times to convince the former My Chemical Romance frontman's audience that he's proper serious.
Gerard Way was never emo - he's too gleeful for that – but the theatricality of The Black Parade comes through in the material from his solo debut Hesitant Alien, filtered down by his fuzzbox vocals.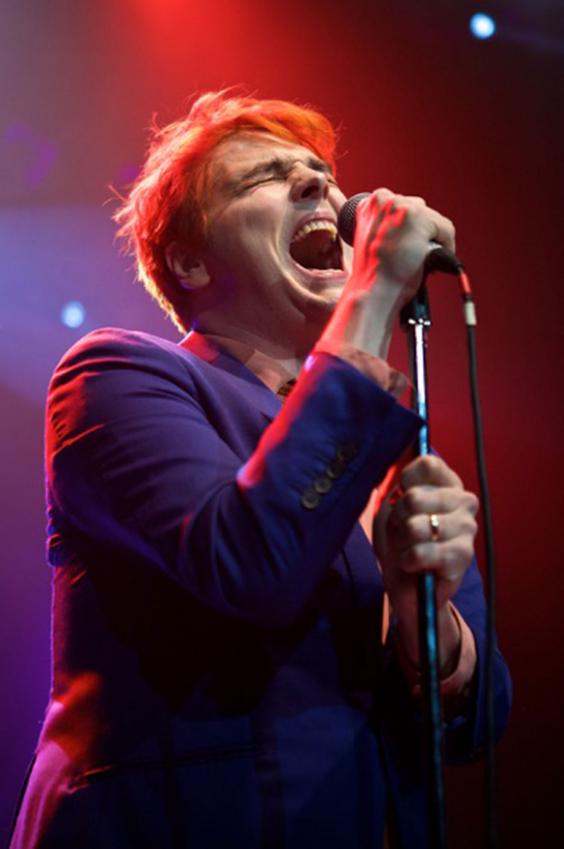 There's enough urgency in 'Drugstore Perfume' and 'Millions' – at least when you can make sense of his rather incoherent lyrics – to be engaged by, but for the most part the gig is lacklustre: more head-nodding than foot-tapping.
As much as he's tried to head in a different direction from MCR, Way has recycled the same themes and messages in music that's really a decade old, and has consequently failed to cross the generational gap to the older audience he seems to crave.
Although this seems to be something of a coming of age tour for the 37-year-old, the fact that he spots a group of fans who were at the 'first ever MCR gig in the UK', says it all.
Reuse content