Semonkong, or "Place of Smoke", sits high in the mountain kingdom of Lesotho, southern Africa. Most of the region's villages are inaccessible by car and locals rely on horsepower to navigate the winding, precarious trails between settlements.
In May this year, British-born photographer Thom Pierce joined horsemen, herders and traders to produce a striking series of portraits detailing some of the world's most picturesque commutes.
"The Horsemen of Semonkong series came about as a consequence of another project, almost accidentally," says Pierce, 37. "I was in Lesotho shooting another series but couldn't help but notice the beauty of the landscape."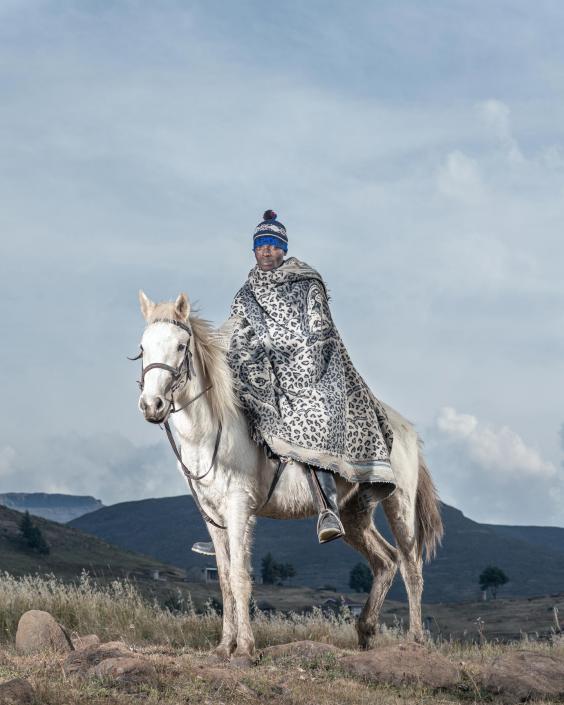 "I loved the way that the blankets and balaclavas they wear made such a strong visual statement. I promised myself that once I had a chance I would go back and make some formal portraits of them."
With no specific journey in mind, the Cape Town based photographer spent 8 days wandering the high altitude paths, meeting travellers as they rode up to four hour distances from their villages to Semonkong town.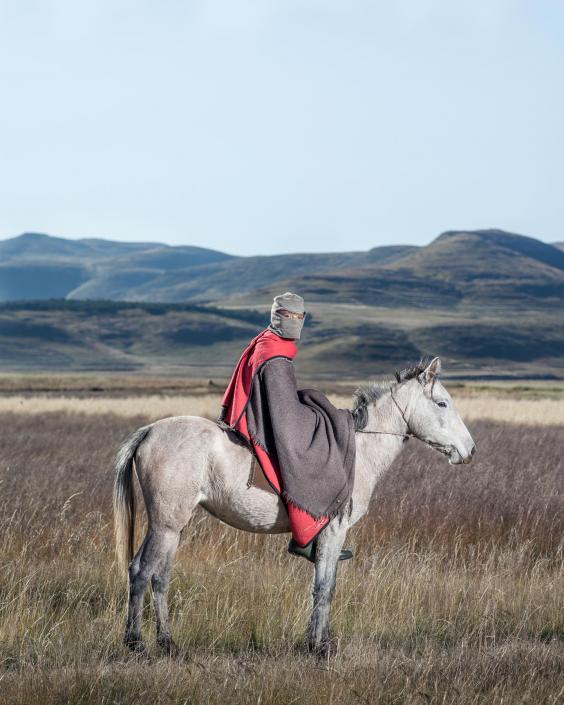 "I wandered around the mountain paths talking to people, slowing down and not feeling rushed. The most powerful part was seeing how seamlessly the people fit into their environment, with minimal infrastructure and almost none of the modern luxuries that we have come to expect."
Many of the Semonkong communities live simply without electricity or modern conveniences.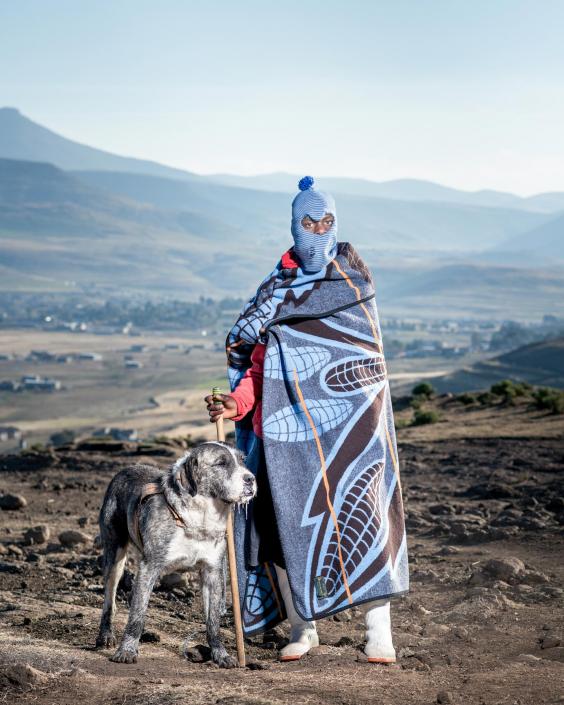 Wearing rich, colourful textiles to protect them from sun, wind and rain, the riders appear timeless – set against dramatic mountain landscapes that add an ethereal quality to the portraits. 
"There is a real majestic quality to the horsemen, their horses and the landscape in Lesotho. The combination is something quite dramatic and reminded me of heroic paintings of knights going in to battle."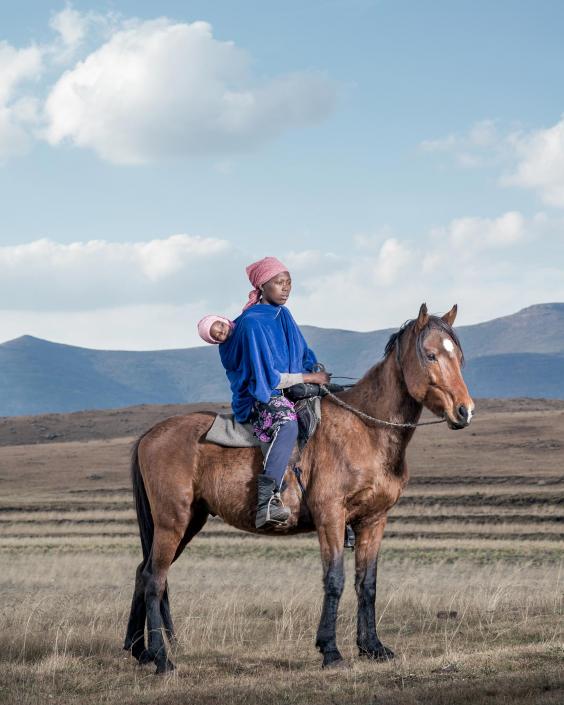 The horseback commuters are typically men, with women traditionally staying at home in the villages to tend to house and family. But this is gradually changing, explains Pierce, who says he met a "surprising number" of women on his travels.  
Boys as young as 12 can also be seen powering across the high altitude trails between villages for work, since it's not unusual for them to have full-time jobs watching sheep or cattle at this age.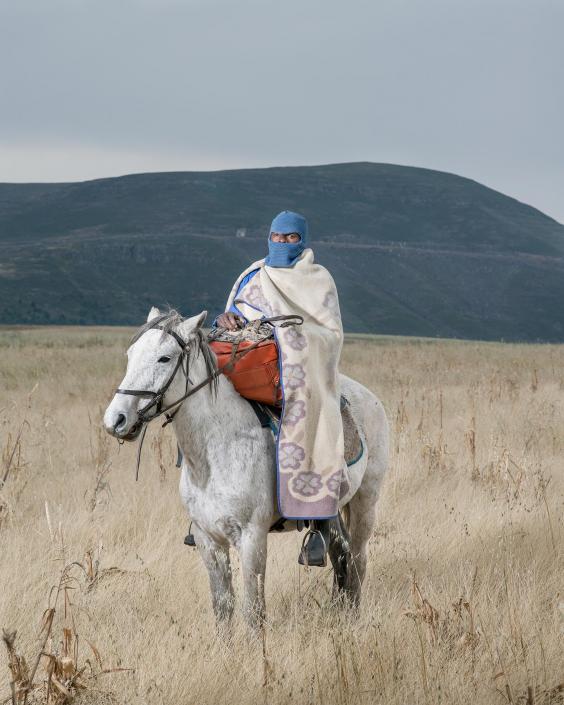 "One of the days that I was there was a public holiday and some of the herd boys were at a meeting in town," says Pierce. 
"The really young boys – as young as 8 – had been brought in to look after the animals for the day as school was out and everyone else was busy. The way that these young kids can ride horses and control a group of animals is amazing."
Thom Pierce - thompierce.com
Reuse content