From the hard-hitting photos telling major news stories to private moments captured delicately, the Sony World Photography Awards shortlist honouring the best behind the lens is strikingly wide-ranging.
The 2016 judges were impressed by the original and strong sense of empathy showcased in a record 230,103 images from 186 countries, making whittling the submissions down no easy task.
Twenty-one British photographers are included on the shortlist across three levels - Professional, judged on a series of images, Open, judged on a single shot and Youth, for photographers aged 19 and under.
Sony World Photography Awards 2016 shortlist
Sony World Photography Awards 2016 shortlist
1/33 'Too Much Practice' - Open, Split Second

This image was taken in Bali during the Melasti Festival. This festival is conducted once a year in conjunction with Nyepi or Silent Day. These young girls were waiting for their turn to perform. They looked stunning with their bright coloured costumes and heavy make-up on, however the expression on each girl's face, especially the yawning girl, gives this image extra 'ummpph'.

Khairel Anuar Che Ani, Malaysia

2/33 'Larung Gar' - Open, Architecture

Home of 40 thousand Buddhist monks in the Sichuan province

Attila Balogh, Hungary

3/33 'Farming the Sea' - Open, Travel

A fisherman is farming the sea in between the bamboo rods constructed for aquaculture off the coast in southern China

Tugo Cheng, Hong Kong

4/33 'Reindeer Farmer Kids' - Open, Smile

Reindeer farmer kids in Mongolia

Peter Voss, Germany

5/33 'Kartik Vrata' - Open, Arts and Culture

Image Description: The last five days of Kartika month are known as Bhisma-Panacaka. Grandfather Bhisma fasted for these five days, preparing to give up his life. However one observes Kartika-vrata, he should intensify it for the last five days. The best way to observe the Kartika-vrata is to abstain from eating grains for the whole month, and to take only milk or water for the last five days. If one eats grains during the month, he should avoid them for the last five days. Also, one should only eat once a day.

MD Tanveer Rohan, Bangladesh

6/33 'Local Family' from Towards To the Past - Professional, Daily Life

Local family. Oksana and her two kids. Over 50 per cent of their small salary is spent on utilities. They own this little room in the old house. The girl with ginger hair, Sothia, was born with heart disease. The government paid for her operation in the Bakulev clinic, Moscow, which saved her life.

Anton Unitsyn, Russia

7/33 'Running Away with the Circus' - Professional, Daily Life

There are more than 300 people that with the Ringling Bros. and Barnum & Bailey circus blue unit, representing 25 different countries and speaking everything from Russian to Arabic to Guarani. A few travel in cars and trailers, but a majority, 270, live on the trains. Most come from multigeneration circus families, to the extent that collectively, the circus staff represents thousands of years of circus history. The men and women all say that only circus people like them can understand the lifestyle. They spend 44 weeks of the year traveling an average of 20,000 miles from coast to coast on a train that is 61 cars "a full mile" long. It is a life of close quarters and rigorous training, a life that many of the performers began in childhood. Their job is to convince the world that the circus still matters.

Stephanie Sinclair, United States

8/33 'The Curse of Coal' - Professional, Daily Life

Chelse (21) together with her boyfriend Eric and Alvin in her mother's trailer close to Beckley, West Virginia. They smoke OxyContin painkiller's before going out for a party on Halloween. With 1,8 million people and more than 500 dying of overdose every year, West Virginia is pill state number one in the US.

Espen Rasmussen,

9/33 'California Drought' from California Drought From Above - Professional, Environment

A worker walks through farm fields in Los Banos, California, United States, May 5, 2015. California water regulators on Tuesday adopted the state's first rules for mandatory cutbacks in urban water use as the region's catastrophic drought enters its fourth year. Urban users will be hardest hit, even though they account for only 20 percent of state water consumption, while the state's massive agricultural sector, which the Public Policy Institute of California says uses 80 percent of human-related consumption, has been exempted.

Lucy Nicholson, United States

10/33 'Made in Korea' - Professional, People

Until the 60s, South Korea was almost a mediaeval country, poor and underdeveloped. After just 50 years, South Korea is now one of the most advanced countries in the world. The rush towards modernity has been fostered by imposing a huge sense of competition and a painstaking effort to reach scolastic, aesthetic and professional perfection. Youngsters grow up by keeping in mind the same ideals and future aims: get the best marks to get the best jobs. At the same time, the aesthetic models are totally conformed, obtained through a massive us of plastic surgery. The Country pushes the young generation towards an alienating standardization, the exact opposite of what happens in Western Countries, where success comes from one's ability to emerge from the mass.

Filippo Venturi, Italy

11/33 'Flying Into the Sunset' - Open, Nature and Wildlife

I came across this juvenile flying fish while diving in open water near Tubbataha Reefs, Philippines. Juvenile flying fish are often spotted hovering just below the surface, hiding inside natural or manmade debris, drifting the ocean currents. Juvenile flying fish can be attracted by light at night, but during the day they tend to swim away as soon a diver approaches. It took me hours to get close enough and this photograph was taken just when the sun was setting, beautifully illuminating the clouds at the horizon.

Eric Madeja, Switzerland

12/33 'Sea Baby' - Open, Nature and Wildlife

Bering sea. Commander islands. Baby fur seal.

Andrey Narchuk, Russia

13/33 'Nouveau Riche' - Youth, Portrait

Taken in Cannes, France 2015. I took this photograph on Promenade de la Croisette, during my summer holiday. Whilst everyone is mostly new wealth, this woman stood out, as she is relatively modest in appearance, and accompanied by a dog, as well as being elderly. I found it amusing how the dog shared the same facial expression as the dog.

Talia Rudofsky, United Kingdom

14/33 'Second Best' - Professional, Sport

Portraits of the silver medal winners just after loosing their final at the Zealand boxing Championships held in Copenhagen in March.

Nikolai Linares Larsen, Denmark

15/33 'Women's Team Free Synchronised Swimming Kazan 2015' - Professional, Sport

A member of the Mexico team competes in the Women's Team Free Synchronised Swimming Preliminary on day four of the 16th FINA World Championships at the Kazan Arena on July 28 2015 in Kazan, Russia.

Matthias Hangst, Germany

16/33 'Little Fighters' - Professional, Sport

The atmosphere is good and there is loud music playing in the gym in Copenhagen where the elite girls train gymnastics 20 hours a week. You have to if you want to participate at the elite level. And they do. As a rule of thumb you have to put in at least 10.000 hours of training to compete internationally. Doing gymnastics you primarily fight yourself. Your fears, doubts and pain. But the youngsters help and encourage each other. So it might be a lone battle. But they fight it side by side.

Jens Juul, Denmark

17/33 'Fight For Your Dreams - The Boxers of Bukom' - Professional, Sport

If one is thinking about countries being successful in boxing, just a few will have Ghana in mind. But Ghana produced a couple of world champions in boxing - the most famous one being Azumah Nelson. The weird fact about boxing in Ghana is all world champions are from Bukom, a small neighborhood of Accra. Bukom is a poor suburb, most people work as fishermen. But boxing here has a long tradition - it is the second nature of the people as many say. Hundreds of years ago, the Ga-People, an ethnic group who lives mainly in Accra, developed their own way of fighting. Due to the British influence during colonization, the Ga came in touch with boxing. Since then boxing is the most famous sport in Bukom. Nowadays boxing is much more than a sport, it is a way to escape poverty and everyday problems. Many kids and juveniles dream of being a professional boxer in the US or Europe. They fight for their dreams, literally.

Patrick Sinkel, Germany

18/33 'RIC Hornets' - Professional, Campaign

These images were created for the Rehabilitation Institute of Chicago's Adaptive Sports Program and the RIC Hornets wheelchair basketball team.

Rob Gregory, United States

19/33 'A Look Behind El Salvador's New Iron First Approach' - Professional, Contemporary Issues

We've arrived in El Salvador to see for ourselves the human effects of the violence that is rapidly making the country the deadliest place in the world. After a one-year dip in the murder rate following a truce negotiated between criminal gangs and the government of Mauricio Funes in 2012, the killings have spiked again this year, with a projected murder rate for 91 per 100 thousand for 2015. This means nearly 6000 people will be killed this year. According to police statistics, so far 2859 people have already been murdered. Much of El Salvador's violence is attributed to gang members. The prisoners we met are members of the Mara Salvatrucha, or MS13, a transnational criminal gang which originated on the streets of Los Angeles along with its main rival, the Barrio 18 gang.

Marielle Van Uitert, Netherlands

20/33 'Flesh Love Returns' - Professional, Staged

Men and women are attracted to each other and try to become one. This fundamental desire carries an energy that affects all matter in the world. I wonder what is the reason we have to make such an effort to become one. Possibly we were originally one. Since I believe this, I intend to visualize this power of love by adhering and unifying couples. The closer the distance between them, the stronger the power. The law of gravity also shows the pull is stronger when two objects become closer; and glue, too, is stronger when it is applied thinner. To be adhered shows their strength. I decided to vacuum-pack couples as a method to express coherence. Because the couple cannot breathe in the bag, the vacuum-packed state can only be kept for several seconds. This is why I chose photography to capture these pieces. I have begun the project which takes a shrinked couple at the most important place for them.

Hal, Japan

21/33 'The Philosopher' - Professional, Staged

On the Philosopher As an expression of absurdity in an absurd world, eruption of freedom in skimpy landscapes, anarchic dancing in a shabby architecture, the pictures of "The Philosopher" are the result of improvised events, born out of the search "at the whim of improvised journeysì of places favorable to disruption, to reinvention. The settings are those of the institutional planning. Confined in their useful role, they become inhuman when pushed by. The pictures are Epectase brings back the body to it, fitted with a bizarre sensuality, both Old France style and futuristic. Between dada poetry and punk controversy, the body that is staged here wants to wake up life. Absurdity in an absurd world, eruption of freedom in skimpy landscapes, anarchic dancing in a shabby architecture, the clichË of the philosopher are the result of improvised events, born of research at the discretion of improvised trips the two artists.

Juliette Blanchard, France

22/33 'Iconic B' - Professional, Staged

In this project, Alberto Alicata, traces the history of photography, image iconic realized by the great masters, resorting to the use of a symbol of contemporary Western culture: Barbie. Irving Penn, Richard Avedon, Guy Bourdin, David Lachapelle, Mario Testino are some of the names which Alicata honors, studying carefully chosen shots and recreating a set to measure Barbie rebuilt in detail the limits of the obsessive precision, the original that inspired it, in order to strengthen the authenticity and strength of timeless images, now become part of our visual memory and intended to be timeless. Intuition playful operate this simulation, using one of the most imitated, idolized, collected and studied which is renewed in every historical period, this production puts in a dimension in the making, is intended to be enriched with new images, and more opportunity to quote unexpected suggestions.

Alberto Alicata, Italy

23/33 'Picasso's Women' - Professional, Staged

Dora Maar (Henriette Theodora Markovic) was an independent and anti-conformist woman and photographer. She met Picasso in 1936. The painter kept her away from photography and pushed her into painting (a field in which he was the unquestioned king). Living in the shadow of the greatest artist of the time, Maar suffered from self-doubt and depression throughout her nine-year liaison with Picasso. The painter defined her as the most intelligent of all of his women and the one that made him laugh the most. else. Despite this, he always pictured her as the crying woman. Maar found herself abandoned by Picasso, and for this reason suffered of a nervous breakdown; she subsequently undertook electroshock therapy for three weeks in a psychiatric hospital. She said 'after Picasso there is only God'. 

Cristina Vatielli, Italy

24/33 'The Selfie Project' - Professional, Staged

I want to explore how self portraiture for many people has become an obsession, and how presence in a self portrait situation is absent, or becomes a peculiar part of the selfie act. This can develop absurd situations, and my project is a play around such situations.

Kristoffer Eliassen, Norway

25/33 'Animals v. Jewellery' - Professional, Still Life

Editorial for German Stern magazine, jewellery special.

Oliver Schwarzwald, Germany

26/33 'Lion' - Professional, Campaign

There are now more captive Lions in South Africa than wild ones; approx 8000 compared to 2000 living in the wild. Many of these animals are reared specifically to be shot and owned by wealthy tourists from Europe and North America. Between 2001-2006 1830 Lion trophies were exported from South Africa, in the following five years 4062 trophies were exported from SA an increase of 122%. As result of this increase in 2011 the South African government effectively banned the practise of ëcanned huntingí by requiring an animal to roam free for two years before it could be hunted, severley restricting breeders and hunters' profitability. But lion breeders challenged the policy in South Africa's courts and a high court judge eventually ruled that such restrictions were ënot rationalí. The number of trophy hunted animals has since soared. Demand from the Far East is also driving profits for lions breeders.

David Chancellor, United Kingdom

27/33 'Les Bronzeurs' - Professional, Candid

In Paris, when the sun is back, the ´ bronzeur ª goes along the Seine. Wearing clothes or almost naked, he is looking for the perfect spot to enjoy the sun. Specifically, he is looking for a bench that will allow the best conditions. Usually he has brought a towel to avoid contact between him and the bench It is in the early afternoon that the ´ bronzeurs ª settles. It is the perfect moment to get a perfect tan. They are very relaxed, and waiting for the sun to do its job.

Alexandre Pruvost, France

28/33 '365, Unpacked' - Professional, Campaign

The story of a big unload In France we throw away approximately 365kg of waste per person, per year. Although, it is difficult to know the actual quantity when our waste is being collected every week. #365, Unpacked is the result of a four years work during which the photographer has stopped throwing away his recycled waste, and has collected it instead. 70m3 of packaging has been collected to create the base of the project, which has been invading the daily life of the protagonists of this photographic series. This "waste bank" includes 1600 milk bottles, 4800 toilet rolls, and even 800kg of newspapers. The photographer has decided to sort all the collected waste to photograph it separately and by category. Each photo of this series has been set up within a live installation and has been created in real conditions without any photo editing software. Beyond the graphic dimension, the accumulation of waste accentuates the gap between the human and his environment.

Antoine Repesse

29/33 'Beached' - Professional, Conceptual

Beached humans on unknown shores

Alejandro Beltran, Venezuela

30/33 'Pools' - Professional, Architecture

The Pools series is a study of water, one of the most precious resources for life on our planet. The artistic approach of photographer Stephan Zirwes is to show how the important resource is in contrast between being the consummate location for entertainment and the incredible waste of drinking water "not only for being used in private pools but also the trend to privatise what is a public asset and use it for commercial reasons. Public pools can still be a symbol for the importance that water should be free accessible to everyone. The clean formal language and the simple design of the pictures focus our interest on this newsworthy issue with elegance and almost playful. A deep dive into the blue as Zirwes copied parts of the original pool tiles and enlarged them in a simple, visible way to create a kind of mount in patterns.

Stephan Zirwes, Germany

31/33 'Joy For All Ages...' - Professional, Candid

In the summer holidays at sea are a time of joy and fun for all ages. If we do not we looked at the different costumes, the scenes are the same as always. Sometimes the elderly back to be boys, parents make jokes to the children, often breaking social labels, creating new relationships. Stopping to look at the different behavior of people on a pier is hilarious and often allows you to freeze the moments in memory.

Andrea Rossato, Italy

32/33 'Open Air' - Open, People

People during mass yoga exercise in the central park of Vilnius

Karolis Janulis, Lithuania

33/33
Giles Clarke's piece focuses on severely disabled children in Bhopal, India, who were born to parents contaminated by water poisoned in the 1984 Union Carbide gas tragedy, while Lucy Nicholson's image demonstrates the devastating effect of California's four-year drought on its farming community.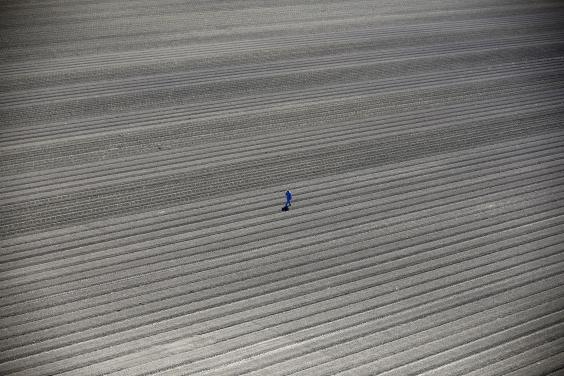 David Chancellor examines wildlife trophy hunters in the wake of Cecil the Lion's controversial death and Peter Dench tackles Brits abroad with his photo portrait of "one nation, slowly turning pink under a foreign sun".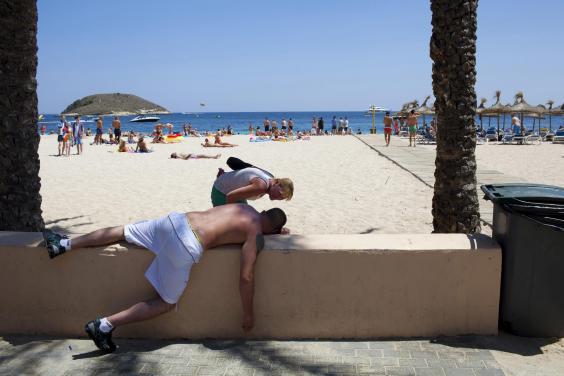 Kate Davis is shortlisted in the Conceptual category for "Logging on to Love", an exploration of the development of cybersex and sex robots, while Liz Hingley ventures behind the doors of one of England's most ethnically diverse towns in the People category.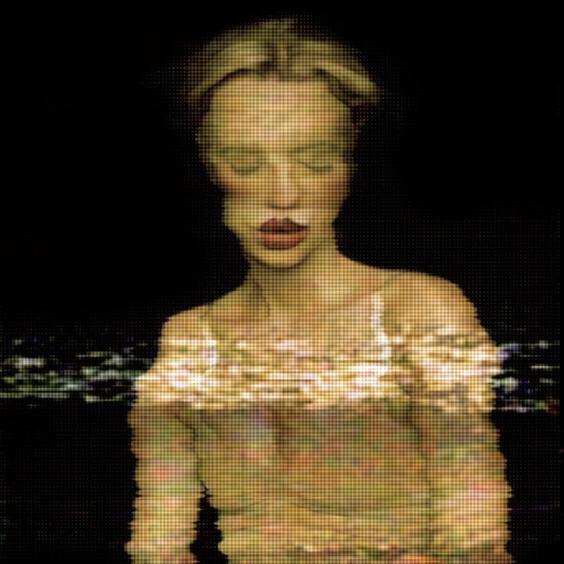 Scottish photographer Alex Ingle snapped a joyous moment between a grandfather and grandchild, Philip Joyce shot show-jumping and 15-year-old Talia Rudofsky followed the 'nouveau riche' along La Croissette in Cannes, France.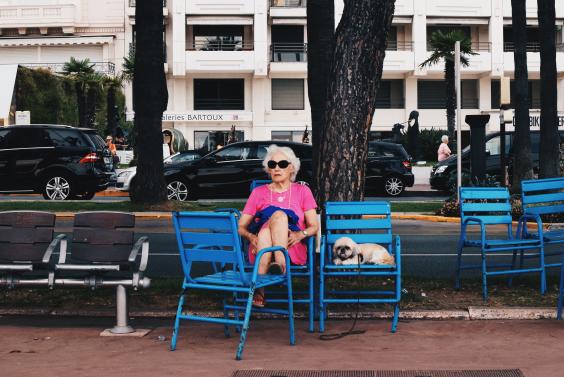 The overall winners will be revealed at a ceremony on Thursday 21 April, with the photos going on display at London's Somerset House from 22 April until 8 May.
Reuse content