Her work is being billed as Spain's response to New York photographer Vivian Maier – so why were her images found abandoned at a flea market in Barcelona? 
It's a question one US tourist spent nearly two decades – and hundreds of dollars – trying to answer, after he stumbled upon the negatives of an anonymous photographer on a 2001 trip to the Spanish city with his wife. 
"I asked the woman who was selling them how much she wanted and she said the equivalent of $2.50," Tom Sponheim says. "But I felt that was too cheap, so I actually paid her $3.50."
When Sponheim, an amateur photographer himself, got back to Seattle, he developed the photographs and that's when he realised they were the work of a talented artist. 
"The first photo I saw, one of a schoolgirl stopped behind a bench with two old ladies talking, I just thought, wow, what if I had taken that picture?
"To me that picture is just so evocative. Why did she stop? What are they talking about? Why was it so important to this girl? It just struck me as something I have never conquered in my own photography – anything like that."
Eventually, Sponheim, now 63, decided to create a Facebook page, titling it "Las fotos perdidas de Barcelona", or the lost photos of Barcelona, hoping social media users might be able to help him piece together who the mystery photographer might be. 
"I just thought, here's a chance to actually find out who this photographer was," Sponheim says.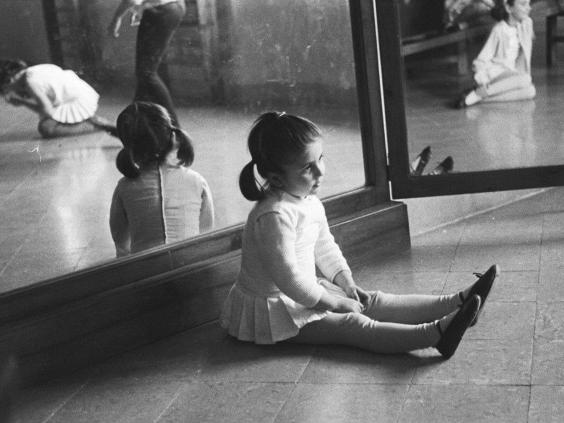 He invested at least $500 in Facebook ads, hoping to attract more attention to the page – and it worked.
Thousands of people started sharing the images, with several coming forward as the subjects in some of the images. Yet no one could identify the photographer behind the stunning photos.
It wasn't until 16 years later, when Spanish photographer Begoña Fernandez Diaz stumbled upon the Facebook page in March 2017 that the artist behind the photographs was finally identified.
Captivated by the images, Diaz set out to uncover who was behind them. She was able to identify an elementary school where a number of the photographs were taken. And from there, she uncovered a posting about a 1962 photo contest, with suggested shooting locations that ended up being the backdrop to some of the photos in the mysterious collection.
Diaz knew she was getting closer to uncovering the photographer's identity, but it wasn't until she visited the archives of one of Spain's oldest photography associations, Agrupacio Fotografica de Catalunya, that she spotted one of the images from Sponheim's Facebook page. And written beneath the image was a name – Milagros Caturla, the winner of the IV Provincial contest of female photographers in 1962.
Caturla, as it turns out, was one of the pioneering women at the forefront of the street photography movement in Spain – at a time when women's participation in the field was often frowned upon.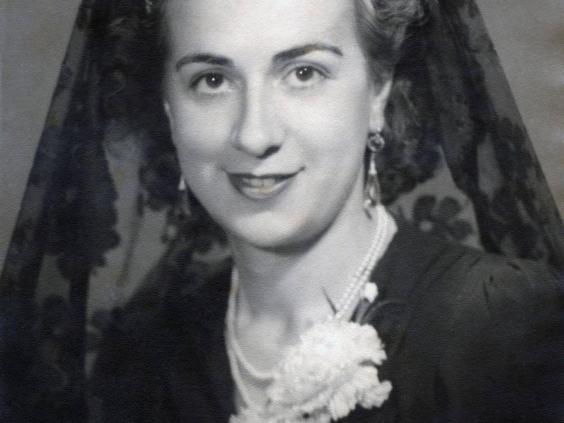 "The men, they just saw them as good photographers, but never at the same level as them," Diaz says. 
The photographer says that in the late 1950s and early 1960s women in Spain were just beginning to participate in street photography – but Diaz says their participation was discouraged, with women often being barred from men's photography classes and clubs. 
"For me, it's important to give them the recognition that they deserve," Diaz says. 
"We need to give visibility to these women photographers, because in that moment, they were pioneers." 
Caturla's images offer a unique glimpse into what life was like in the late 1950s and early 1960s under the dictatorship of Francisco Franco, who ruled over Spain for 36 years from 1939 until his death.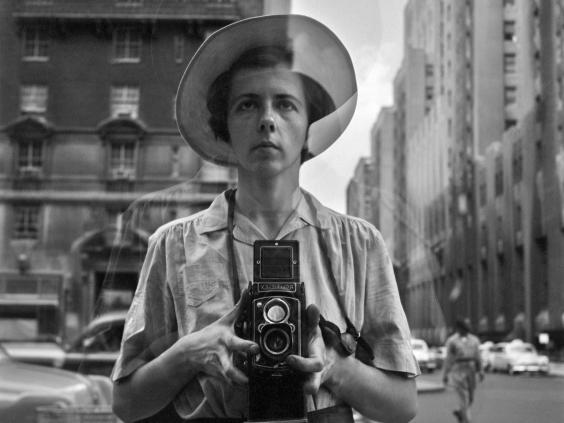 The photographer, who had also worked as a teacher and civil servant in Barcelona, died in 2008 of Alzheimer's disease, never knowing that thousands of people were searching for her – and celebrating her work online.
A nephew of the photographer's told Diaz she had been living with her sister and never married or had any children. 
But now, nine years after her death, her work is set to go on display at the annual Revela T analogue photo exhibition in Barcelona this May.
The photo exhibition's website asks: "Could she be a new Vivian Maier?"
It's still unknown how her negatives ended up for sale in a flea market bin, but both Sponheim and Diaz say they are happy knowing Caturla's work will finally get the recognition that it deserves. 
"These pictures are so great, so I'd like everybody to see them," Sponheim says. "And for me, it just feels like an accomplishment in life."
You do not have access to view this Atom.
The Revela T photography exhibition featuring Milagros Caturla's work runs in Barcelona from 18 to 28 May
Reuse content