The last time the musical version of Pedro Almodóvar's 1988 film Women on the Verge of a Nervous Breakdown was staged – on Broadway, in 2010 – it's fair to say it was only on the verge of being successful.
The show, with music by David Yazbek and book by Jeffrey Lane, was deemed bloated and unfocused by critics and it closed early, despite a star-studded cast that included Patti LuPone. Yet the creative duo behind the show, along with director Bartlett Sher, felt they weren't done with it just yet …
Happily, Howard Panter – producer for the Ambassador Theatre Group – also spied unfulfilled potential there, and now Women on the Verge is back, transforming a West End stage into 1980s Madrid. There's an all-new British cast – led by Tamsin Greig – and the musical itself has undergone a major rewrite. Meeting Yazbek, Lane and Sher in the second week of rehearsals, they speak with all-American candour about how they over-reached themselves last time – and how their confidence in this new version conquers all nerves.
"It was too bright, too loud, too fast," says Sher of their first crack. "You're a little over-exposed in New York; we weren't ready. And we weren't completely reading some of the subtleties in [Almodóvar's work]. We went with a kind of broad first impression; we've got more sophisticated in our approach."
The film tells the story of Pepa, a voice-over artist whose lover turns out not only to have a wife and family, but is also leaving her for another woman. Plot twists and wildly unlikely coincidences come thick and fast in a story which blends farce, melodrama, feminist awakening, capering comedy and brooding tragedy into a brew as heady as the Valium-laced gazpacho Pepa makes. If it's not obvious material for a musical, the film does at least have the sort of high-octane emotional intensity that means bursting into song makes total sense. And Almodóvar himself gave his approval – talking the team through the film "frame-by-frame", while also insisting they must take ownership. "He wants it to be something new, [not] a replica of his film, which is incredibly generous and inspiring," says Lane.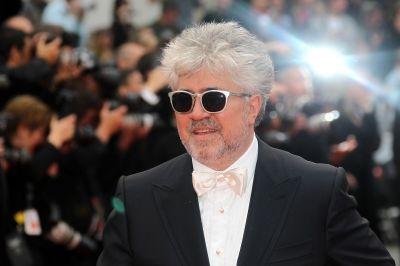 Lessons have been learned; shears have been taken to the script, the score, the set. Sher earnestly   announces that "artistically, it's been an incredible journey. I call the whole project 'Interpreting Pedro'," – he pronounces it "pay-drow" – "and actually, interpreting Pedro is a very delicate operation."
Casting has been key. Greig's been involved from the first UK workshop, and the three men can't praise her highly enough. "Tamsin has an enormously brilliant feel for mixing the comic height of the material and the unbelievable pathos and humanity of Pedro," says Sher, likening her to Carmen Maura, who played Pepa in the movie. "She lands the total truth of the comedy and then flips it in one second [to show] the pain. There are literally three people on the planet who can do that with that kind of skill and speed."
Greig's presence, they predict, will help win audience's hearts – but they're also hopeful that Brits will be more open in approaching an adaptation of a European arthouse movie than their New York counterparts. "I think European audiences have a different sense of irony and sophistication," says Sher. "And British audiences have a natural feel for Pedro, they've always loved his work here. We find the cast, who are all British, get the material – that's always our first test!"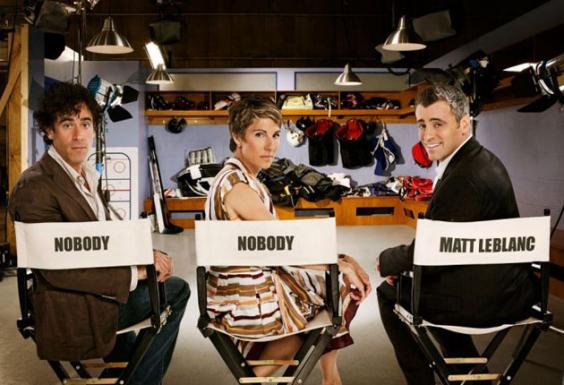 Even so, there are obvious pitfalls in adapting such stylised, self-consciously filmic work for the stage. Looking back, it seems the Broadway version tumbled into many of them: over-complicated sets actually slowed down attempts to recreate lightning-fast filmic cuts, while too many my-moment-in-the-spotlight songs for its stars padded a brisk 90-minute movie till it ran at two-and-a-half hours. Attempting to recreate Almodóvar's distinctively colour-saturated aesthetic, the gaudy design featured dodgy Eighties-pastiche powersuits and hairdos; the patchy use of Spanish accents was even dodgier.
The 1980s Madrid context remains, but the accents, thankfully, are gone. "We're not trying to pretend they're Spanish," says Sher. "It remains a 'period piece' – we'll be having answering machines and phone booths – [but] it's less literally faithful than it was in the original production. It's more about the women themselves than about their hair and their clothes. It won't be so Joan Collins on a bad day …."
"Joan Collins never has a bad day," interrupts a deadpan Yazbek, before adding, more seriously, that if you're overly faithful to a film's historic moment, those trappings become distracting. It was an issue he and Lane also had to overcome in their musical adaptation of Eighties comedy, Dirty Rotten Scoundrels – a hit on Broadway, it's currently playing in the West End, with a national tour just announced.
The music, however, retains its Spanish accent – although Yazbek insists he was always aiming to avoid either slavish faithfulness or shorthand cliché. "It was about finding a flavour that honours Spain. It's not an Eighties score, and it's not a totally faithful 'Spain' score, [but] hopefully it doesn't sound like a movie made in 1952 trying to sound Spanish … my first rule was 'no castanets'!"
Several songs have been cut and the band has been slimmed down from 16 to six. A key breakthrough was placing them on stage as part of the action, like a Spanish street band. "It's going to be this really rhythmic, pulsating show," says Yazbek, "like a flamenco show or a rock show."  Gone are "lugubrious strings" emanating magically from below the stage: instead you've got Spanish guitar strummed by a taxi driver – a peripheral character in the movie who here both leads the band and helps guide the narrative.
Sher hopes this will help the show move rapidly through different scenes and locations, using a "theatrical energy, not a film energy… The first time we did [Women on the Verge], it was much too technical and complicated. And, I think, too literal." The atmosphere this time will be more dreamily fluid, locations suggested by a few key details not a whole elaborate set: "I can put an answering machine [on stage], then a bed appears, and I can just cut from one to the other quickly and simply."
The film features a number of car chases – which, Sher groans, are an absolute nightmare onstage. In New York, they went all-out with a full-size working model of a cab revving around; this time, they're using two chairs. And some clapping.
And why not? That's the magic of theatre, after all – the audience suspend their disbelief. "You're never going to do a car chase as well as you are on film," says Lane. "But when you understand that, you can theatricalise that – you put it on stage in a way that acknowledges that. Just watching rehearsals, with clapping and movement it feels so much more like a car than when we had a full-sized taxi."
Being required to fill in the gaps or make imaginative leaps doesn't exactly sound like a radical vision for the theatre; the Greeks didn't spend billions on replica chariots and Shakespeare never required video projections of Verona, after all. But coming from the big-budget, more-is-more spectacle of a Broadway bonanza, this stripped-down, suggested-not-spelt-out approach is unusual for them. 
"The thrills in this show come from the story, the heart in the script, hopefully the songs," begins Yazbek. "[Whereas] the typical Broadway 'thrills' have a lot to do with pyrotechnics, the big stuff. I think we applied Broadway values to the staging of our show, and forgot that these are good songs, good script, good characters. And now – that all comes out in the staging, and it's much more thrilling. The heart of it is revealed."
"We had to go through quite a few onion skins to get to what the central possibilities of it were," says Sher, before adding bombastically that "this particular art form has never been quite addressed in quite this way before. This is not like other musicals." Nervous? Not likely.
'Women on the Verge of a Nervous Breakdown' is at the Playhouse Theatre, London from 16 Dec;  womenonthevergemusical.com
Reuse content